In Rounds 2 and 3, the San Francisco 49ers made their first picks in the 2022 NFL Draft.
Although the 49ers didn't steal a pick in Day 1, general manager John Lynch and head coach Kyle Shanahan were "very excited" about their three draft pick-ups.
"Nothing's guaranteed, you got to work with what you've got," Shanahan said in Friday night's press conference. "With the three picks we picked today, if you would've told me this before the day started these are the three we'd end up with by staying put, I would've been very excited – I would've been surprised."
Here's a rundown of the 49ers 2022 draft: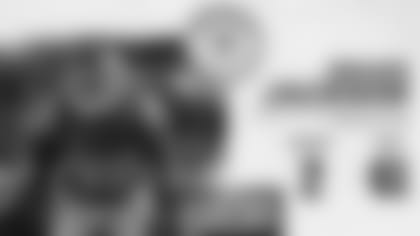 Round 2: 61st-Overall - DL Drake Jackson, USC
With San Francisco's first pick in the 2022 NFL Draft, the 49ers selected defensive lineman Drake Jackson from the University of Southern California. As a Trojan, Jackson appeared in 28 games, with 26 starts, and recorded 103 tackles, including 25 for loss, 12.5 sacks, 4 deflections, 2 interceptions, 1 fumble recovery and 1 forced fumble. Jackson was a quarterfinalist for the 2021 Lott IMPACT Trophy and made the All-Pac-12 second team, AP All-Pac-12 second team, Pro Football Focus All-Pac-12 second team and Phil Steele All-Pac-12 second team.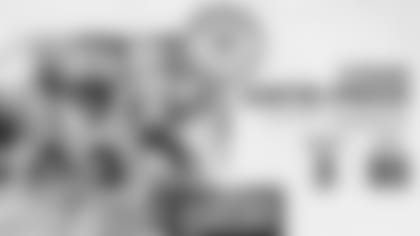 Round 3: 93rd-Overall - RB Tyrion Davis-Price, LSU
LSU Football described the running back as a "downhill runner with excellent balance that has the ability to navigate through traffic and beat a defender to the edge." Davis-Price was one of the top running backs in the SEC as a junior in 2021. He capped his three-year career with 1,744 rushing yards and 15 touchdowns and had his best season as a junior with 1,003 yards and six touchdowns.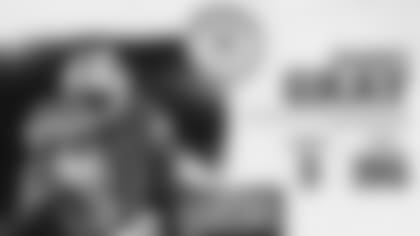 Round 3: 105th-Overall - WR Danny Gray, SMU
Gray started all 10 games played as a Mustang and registered 49 catches for a team-leading 803 yards (8th in the AAC) and nine touchdowns (3rd in the AAC). He averaged 80.3 yards per game, 16.4 yards per carry and 4.9 receptions per game, leading the team with 843 all-purpose yards in his senior year.
Round 4: 134th-Overall - OL Spencer Burford, UTSA
Burford was a first-team All-Conference USA pick on the offensive line in his 2021 season, also earning a start at left tackle for the American Team in the Reese's Senior Bowl. On the offensive line, Burford helped pave the way for an offense that set school records for total yards (6,146), total yards per game (439.0), passing yards (3,577), passing yards per game (255.5), points scored (516) and points per game (36.9). He allowed only two sacks and one hit on the quarterback in 420 pass-blocking snaps according to Pro Football Focus.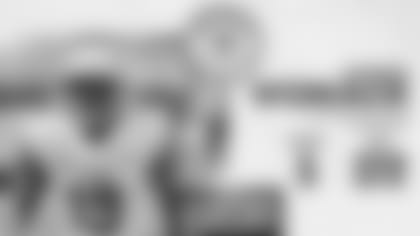 Round 5: 172nd-Overall - CB Samuel Womack, Toledo
Womack is a 5-foot-9, 189-pound corner who ran a 4.39 second 40-yard dash. In Toledo, Womack led the MAC in passes defensed in 2019, 2020 and 2021. He also led the team in interceptions in his 2021 season.
Round 6: 187th-Overall - OL Nick Zakelj, Fordham
Zakelj was a 2021 team captain and a leader of the Fordham offensive line. He earned All-Patriot League honors the past three years, a 2020-21 First Team All-Patriot League selection and was named Academic All-Patriot League in 2020-21, according to Fordham Football.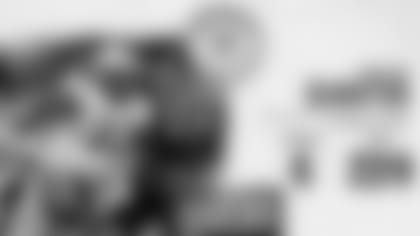 Round 6: 220th-Overall - DL Kalia Davis, UCF
Standing at 6-foot-1, 301 pounds, Davis started in UCF's first five games of the 2021 season. He recorded 17 tackles, 4.5 tackles for loss and one sack, with three quarterback pressures in just five games. Davis was named an AAC Defensive Player of the Week and earned preseason third-team all-conference honors from Phil Steele and Athlon.
Round 6: 221st-Overall - DB Tariq Castro-Fields, Penn State
Making 30 starts at cornerback, Castro-Fields played in 52 collegiate-career games, recording 138 tackles (93 solo), 10 tackles for loss, three interceptions, 25 pass breakups and a forced fumble.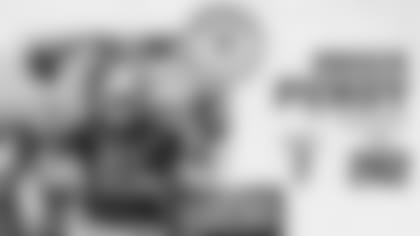 Round 7: 262nd-Overall - QB Brock Purdy, Iowa State
In his senior year at Iowa State, Purdy earned AP First Team All-Big 12 honors. He started all 13 games, breaking his own school record and ranked fifth nationally in completion percentage (71.7).