The San Francisco 49ers will finish off their two-game road trip with a matchup against the NFC South champion New Orleans Saints. Week 14, which features two of the best teams in the NFC, will be a measuring stick game for each squad as we near the final stretch of the season. Here are five key matchups that could decide Sunday's clash.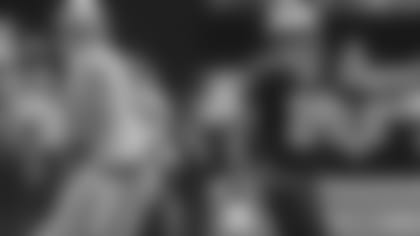 The 49ers versatile tight end has displayed his all-around ability in his first two weeks since returning from injury. In Week 12 against the Green Bay Packers, Kittle hauled in six passes for 129 yards and a score. Last week against the Baltimore Ravens, Kittle had a quiet day in the stat sheet but his acumen as a blocker was on full display.
"That was as good of a run game as I've probably seen a tight end ever have. It was unbelievable." Kyle Shanahan said of Kittle's Week 13 performance. "He dominated that game. Our edges were as good as they've almost ever been and that's why we were able to put a fast running back in there and just stay on track and hit the numbers pretty hard. He was very impressive."
On the season Kittle leads the 49ers in receptions (54) and receiving yards (687) and has added three touchdowns. One member of the Saints defense that will be called upon to slow down the 49ers tight end will be Vonn Bell. The Saints fourth-year safety has posted 74 tackles, three tackles for loss, three quarterback hits, one interception, five passes defensed, two forced fumbles and five fumble recoveries on the season.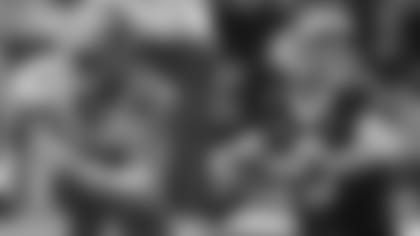 Arik Armstead has been a dominant force on the 49ers vaunted defense line. The fifth-year defensive lineman leads the team in sacks with 10.0, a career high. Armstead has recorded 4.5 sacks and a forced fumble in his last four games. In 2019, the pass rusher has registered 42 total tackles, 10 tackles for loss, 13 quarterback hits, two forced fumbles and one fumble recovery to go along with his double-digit sacks. Armstead and the 49ers pass rush will need to cause chaos in the pocket for Drew Brees. The 19-year veteran has started to get back into a groove after missing five games with a thumb injury on his throwing hand. Brees has passed for 1,791 yards and 12 touchdowns to just four interceptions on the season. In nine-career starts against the 49ers, Brees has tossed 22 touchdowns to seven interceptions.
"They've been pretty dominant," Brees said of the 49ers defensive front. "First off, they have really good players across the board and there are no weak links. They're all very, very good players, very talented. Big, strong, physical, very well coached. Just very sound in everything that they do. The statistics reflect it, the numbers reflect it, the wins reflect it. They're a stout group."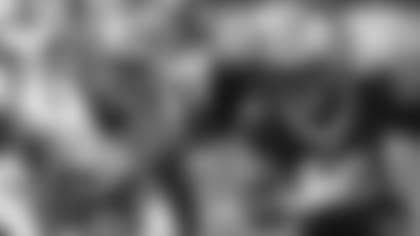 Fred Warner continues to elevate his play week after week. The second-year linebacker, who was just named NFC Defensive Player of the Month, leads the 49ers in tackles with 92 on the season, adding six passes defensed, three forced fumbles and 3.0 sacks. Warner is eight tackles away from his second-consecutive 100-tackle season. The linebacker has also posted 10-plus tackles in the 49ers last five games. According to Pro Football Focus, over the team's last two games Warner has the most run stops (14) in the NFL. His run-stopping prowess will be put to the test for a third-straight game as the 49ers are set to take on the dynamic Alvin Kamara. The Saints running back has been an asset in both the run and passing game. On the season, Kamara has totaled 1,031 scrimmage yards (587 rushing and 444 receiving) to go along with two total touchdowns.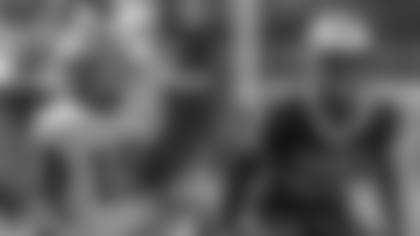 Deebo Samuel continues to get better as his rookie season continues. Samuel has accumulated 42 receptions (second-most among NFL rookies) and 564 yards (fourth-most among rookies) and three touchdowns so far in 2019. Samuel has also been an asset in the running game with six carries for 57 yards and one touchdown.
"(Kendrick Bourne) and Deebo they're special," Emmanuel Sanders said of his fellow receivers. "You watch these guys catch the football, watch how they run through the football, they can score at any moment. That's just the way that they are, they're just wired that way, to catch the football really well."
Covering Samuel will be Eli Apple, whose career did a 180 since arriving in New Orleans last season. In 8 of the 12 regular and postseason games Apple has started, the Saints defense has surrendered 20 or fewer points. In 2019, Apple has posted 47 total tackles, four passes defensed and a forced fumble.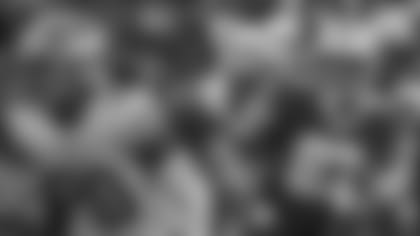 Jimmie Ward has been an important piece to the 49ers secondary since returning in Week 4 against the Cleveland Browns. Ward has registered 45 total tackles, two tackles for loss, 1.0 sack and eight passes defensed. The defensive back has registered a pass defended in the 49ers last four games. Ward will face another tough test on Sunday against Saints tight end Jared Cook. The dynamic tight end has hauled in 32 passes for 459 yards and four touchdowns in his first season in the 'Big Easy'.