In celebration of the team's return to Mexico City, the 49ers Foundation provided local fourth through seventh grade students with a one-of-a-kind 49ers themed camp at Universidad de Anáhuac. La Academia de la Fundación 49ers was a joint effort with 49ers PREP to exercise skill building and physical health and 49ers EDU to teach hands-on STEAM (science, technology, engineering, arts, math) curriculum.
"Our mission is to empower and educate youth through the game of football, and they are really excited about it," 49ers vice president of community impact Jenni Luke said.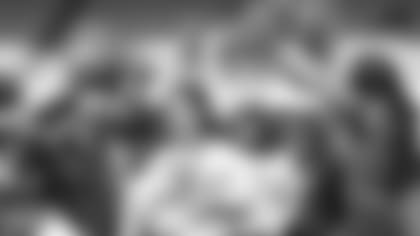 Over 200 children attended the camp and learned a lesson on physics and how it relates to the game of football. The project the students were challenged with was to create their own football design that can fly five feet in the air based on multiple criteria to understand how the different forces of flight come into play.
"Their energy is unmatched," 49ers EDU senior manager Sofy Navarro said. "They were excited for something new, being outside of their school and coming to this beautiful University. I'm proud that we were able to give exposure of following an educational career path and really giving them insight into how all of the different parts of football come together."
While interacting with 49ers EDU, students were engaged with the lesson as Sourdough Sam, the 49ers Gold Rush and 49ers alumni Jesse Sapolu and Steve Wallace sat alongside them to share the importance of education and bring a smile to their faces.
"Mexico feels like an extension of home for the 49ers," Luke said. "We really want to make sure that we're taking care of the community that takes care of us."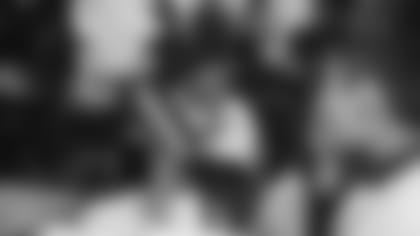 Then, the students applied what they learned in the classroom on the field through a series of drills that the 49ers PREP team and NFL Play 60 put together. The children had the opportunity to watch a performance by the 49ers Gold Rush and practice the fundamentals of football while receiving one-on-one guidance from 49ers PREP coordinator Ryan Dillard and NFL Play 60 trainers.
"It was super exciting for me because we're getting to see how we have an impact on them," Dillard said. "Seeing their smiling faces just motivates me because when they're having a great experience, that fills my tank inside."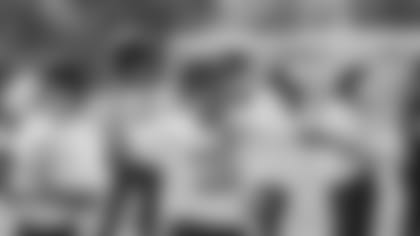 "They've been so excited to be a part of what they've been learning today," Luke said. "They were very engaged with the lessons that we've been teaching them, and also just being part of the 49ers. They know they are family now. And that's what we want, we want them to feel part of our team, part of our community."
The 49ers hosted 107 fourth through seventh graders from Mano Amiga school at Universidad Anáhuac to take part in a 49ers EDU STEAM lesson on physics and a 49ers PREP clinic to see how the different forces are used in football.