Visit like a pro with San Francisco 49ers wide receiver Willie Snead IV's itinerary for the best day in the Sunshine State.
The 49ers receiver grew up in West Palm Beach, a vibrant South Florida city. It is in this town that Snead IV started his football journey and formed some of his fondest memories of the sport.
"My favorite memory from back in the day was during the summers when we would have community football games," Snead IV said. "It'd be my community versus another community playing 11-on-11 in a huge park. That was the most fun... We got the best football players to come out of South Florida."
So, whether you're a Bay Area fan traveling for gameday or you're a Floridian Faithful, here are Snead IV's suggestions for how to spend a great day in the Sunshine State:
The First Stop
Snead IV's journey begins at his grandmother's house, indulging in the comforting flavors of home-cooked meals like black eyed peas, smothered chicken, corn on the cob and sweet potato pie. While this experience may be exclusive, Snead IV recommends starting the day at Benny's on the Beach, an oceanfront restaurant offering a diverse menu of brunch foods, seafood and Spanish cuisine.
"It's literally on the beach, it's a really cool spot," Snead IV said. "When I go, I like to sit upstairs where you can look out into the ocean."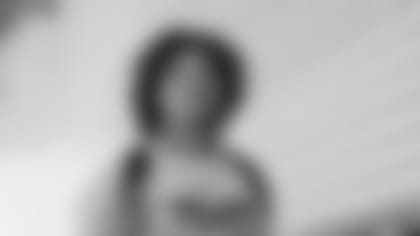 Must-Do Activity
For Snead IV, time by the water is a non-negotiable part of any Florida visit. The receiver mentioned that different activities call for different beaches, so here's his guide for how to navigate the Florida coast:
"If you want to spend time in the sand and swim where there's no seaweed, I'd recommend going up to Jupiter. Jupiter is really nice and the waters are clear," Snead IV said.
"If you like going on boats or riding jet skis, I'd recommend Peanut Island. There's a lot you can do out there."
Favorite Eats
Rocco's Tacos takes the spotlight as Snead IV's favorite food spot, located in downtown West Palm Beach. The Mexican restaurant is known for their guacamole prepared tableside and handmade corn tortillas. The 49ers receiver shared his go-to order:
"I always get three carne asada tacos," Snead IV said. "My favorite is the guac that they hand-make for you."
Speak Like a Local
The receiver highlighted that there's a special language that comes out of South Florida that he's carried with him into the 49ers locker room.
"I call everybody 'jit'," Snead IV said. "It's like another word for kid. Sometimes I say 'you flaw' or 'cap.' All that stuff came from Florida, but it feels like everyone uses it now."
Join the Faithful
The 49ers are hosting an away party at Dave & Buster's Jacksonville with a free Invasion presented by Zenni on November 11. The event will feature giveaway items for attendees, a raffle, and the opportunity to hang out with fellow Faithful before the 49ers Sunday matchup against the Jaguars. The event has no cost, but tickets are required and must be acquired here. Entry is first come, first served and all ages are welcome.
Click here for ways to watch and listen to the Week 10 contest.
View some of the top images from 49ers practice at the SAP Performance Facility as the team prepares for Week 10 vs. the Jacksonville Jaguars.