Visit like a pro with San Francisco 49ers offensive lineman Aaron Banks' itinerary for the best day in the Bay Area.
With no 49ers football this weekend, the Bye week serves as the perfect time to explore the stomping grounds of the Faithful. Bay Area native, Banks, shared some of his favorite spots to visit in Northern California. The offensive lineman grew up in Hayward, about 25 miles northeast of Levi's® Stadium, and attended El Cerrito High School where he played basketball and football.
"The people and the culture make the Bay Area special," Banks said. "From the Mac Dre and Too Short days, the hyphy movement just has years and years of growth. It's a special place – it's just different."
So, whether you're a Bay Area fan looking to play tourist or you're a Faithful from out of town, here are Banks' suggestions for how to spend a great day in The Bay:
The First Stop
Banks' first stop in The Bay is a visit to Taquería El Farolito, a Mexican restaurant with locations throughout the Bay Area. However, the offensive lineman prefers the taquerías based in San Francisco.
"I get the steak and shrimp burrito every time," Banks said. "My second option is the carnitas tacos or some carne asada – to be honest I'm not super consistent with my orders. It's all good."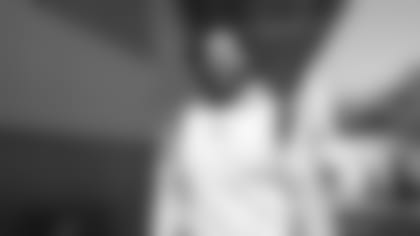 Must-Do Activity
If someone from out of town was visiting Banks, the offensive lineman shared the No. 1 activity he would recommend is attending a 49ers game at Levi's® Stadium. Next on the list would be sightseeing in San Francisco.
"There's a lot to do out here," Banks said. "If you want nice scenery, you could go to the Presidio. Marin also has some nice spots, it's a cool vibe over there."
Favorite Eats
Banks shared that it's impossible for him to choose a single favorite restaurant in The Bay. Here's a list of the offensive lineman's Top 2:
La Piñata, a Mexican restaurant in Hayward
BackAYard, a Caribbean restaurant with locations in San Jose, Menlo Park and Campbell
Speak Like a Local
The Bay Area has a unique sound, and the offensive lineman highlighted how he appreciated growing up in the NorCal culture. Banks gave an unofficial guide to understanding slang in The Bay:
"You've got to know what Hella means," Banks said. "Also, when people say 'you feel me,' that can mean a lot of different things based on the way they say it. Like, 'do you understand what I'm saying?' Or they can be talking about an object, a place or a person. That's one that can go everywhere."
View photos as the team arrived to the locker room for their Week 8 matchup against the Cincinnati Bengals, presented by Levi's®.