Each week leading up to the regular season, a different member of the San Francisco 49ers 2020 draft class will document his first NFL training camp. Brandon Aiyuk opens this year's series by sharing a first-person account of his rookie experiences. Below is his blog entry detailing his time since being drafted by the 49ers back in April through the first week of training camp.
Imagine logging on to a Zoom call with almost 75 faces that you barely know. Overwhelming, right? That's what my very first meeting with my teammates looked like.
The coronavirus pandemic completely changed how us rookies were introduced into the NFL. Instead of an in-person welcome to the team, I logged on from my computer at home and was greeted by a screen full of players and coaches.
My first meeting was with our entire offense and special teams unit. It was kind of hard trying to introduce myself to the team. People were already in the middle of their own conversations. I was waiting for a break or a pause in conversation to finally jump in. Just when you think you've got an "in," you catch the delay from the video and someone else is already speaking again. Once we finally got started, we broke into position meetings. I was finally able to get a word in and introduce myself.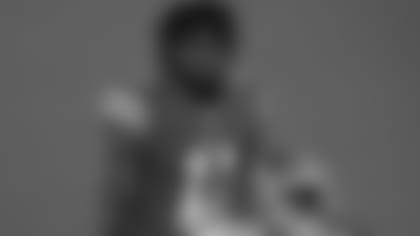 To you, it might sound like a challenge for a rookie to adapt to the league through virtual meetings. But for me, I've never done this before. So, I'm treating everything as if this is the norm. It definitely makes the transition easier for me to think that way.
But I'll tell you what was a challenge - figuring out a schedule. Between meetings, workouts and finding time to eat, we were all on our own while preparing for the season at home. Aside from our meetings, there's no time schedule like there would be if I were at the team facility. I had to find structure and create my own consistent schedule to help me stay on top of my offseason preparation.
But the best part is it feels like a family
I got to work out with some teammates when I arrived in San Jose this summer. I could already begin to feel us starting to gel. The receiver room has so many different personalities: everybody is their own person. But the best part is, it feels like a family. We joke together, we laugh, we talk football. Kendrick Bourne reminds me so much of two of my best friends - they're high energy and a lot of fun - so I gravitated towards him fairly quickly.
It was good to get to know some of the guys prior to arriving for training camp, because, man, that day was intense. My first day at the facility for camp, I had to learn so much. Where to park? How to access the building? Where's the cafeteria? Where's my locker? I can say that once I did see my locker, that was a really cool feeling. My new team gear was already waiting for me and my nameplate was already hanging above my locker: "11 AIYUK". I got flashbacks from seeing my high school locker to my junior college locker to my Arizona State locker to now this - an NFL locker. That was a great feeling.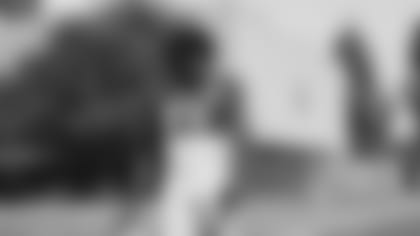 I had seen a lot of my new teammates while watching games and film or from social media. But now, seeing everyone in person, is completely different. You see a guy like Kwon Alexander on Instagram or on TV, and now, I'm walking past Kwon as he's headed to his locker. I'm walking past guys like Jimmy Garoppolo, George Kittle and Nick Bosa. I think that's when reality set in. These are my teammates!!!
What was really cool was when the team signed Tavon Austin. I used to watch his college highlight tapes before my practices and games, and now he's in the same room as me. It's been really cool to be able to talk to him and pick his brain. It's finally starting to settle in that I'm in the NFL and I play for the San Francisco 49ers.
Over the weekend, we finally got to take the field and practice. It was exciting to get out there and do real football stuff. It's been almost four months since the draft and it's my first time since last season playing against a defense. It felt good to get out there.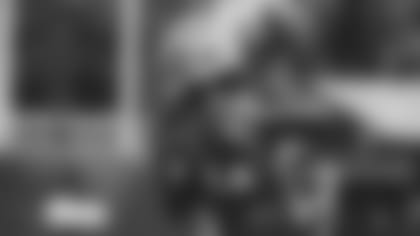 But one thing I've learned over the last few days: you're never in as good of shape as you think you are until you start practicing. I'm not where I want to be, but I'm continuing to progress.
As of now, I'm working to get into better shape so I can play better. I feel like that's the main objective for me right now – not to get caught up in the allure of being in the NFL, but to get into the best football shape possible and continue to prove why this team selected me in the first round of the draft.