Each week leading up to the regular season, a different member of the San Francisco 49ers 2020 draft class has documented his first NFL offseason and training camp. In the fifth and final entry, 14th-overall pick Javon Kinlaw details joining San Francisco's vaunted defensive line, adjusting to the speed of the NFL, his budding relationships with Jimmy Garoppolo and Richard Sherman and his eagerness to go full tilt in the 49ers Week 1 matchup against the Arizona Cardinals.
For other rookie blogs, check out:
After the draft I got a message from a group chat of about 10-15 numbers I didn't have saved. "Welcome to the squad, Rook." That's the D-line group chat. Arik Armstead, Dee Ford, Nick Bosa, Solomon Thomas – the entire 49ers D-line added me to their group message to welcome me to the team. It was weird that I wasn't able to meet my teammates in person for a while because of COVID. But the group chat has been really helpful in my transition to the NFL. They have been a resource for things both on and off the field.
Just come in and play football. Nothing more, nothing less.
Since joining the team, I went on a home search to find a place for my daughter, Eden, to live. The guys were helpful in pinpointing areas to live around the Bay and options to find a spacious spot for my family. They were also helpful in letting me know the expectations of this D-line and this team. These guys want to be great. And they want me to be great as well. Everybody was telling me to come in and do what you do. Just come in and play football. Nothing more, nothing less.
Everybody in our D-line room is laid back. They play hard, but they're chill. I couldn't have asked for a better environment. I don't feel as if I need to come in and try to make myself fit in and stuff like that. Everybody is laid back. We all vibe together. But at the same time, when it's time to be serious, everybody is locked in.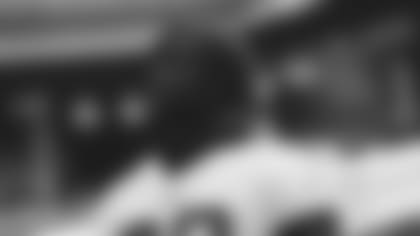 But who isn't laid back is Coach Kris Kocurek. Man, he's throwed off. If you've seen (or heard) him, you know exactly what I'm talking about. But I like it. He just knows how to get everything out of you. He knows how to make you want to go. I like that the most. He teaches everything to a T. He makes it that much easier for me to learn because he's very detailed.
While having to train for the season from home, I was doing a lot of stuff that we would do in individual drills. Although I was working from home, it almost felt as if I was at the facility with him. He put an emphasis on getting my technique right before getting to training camp, which was extremely helpful.
I was so ready to hit the field my first few days at the facility. I just wanted to get out there with the guys and see how I was stacking up that first day. We went through all of the testing and onboarding. But once we were all cleared, I was ready to go!
That first practice, I wasn't anxious at all because I'm never really anxious. I'm never really nervous, honestly. But what they say about the NFL is really true – it is FAST. A lot of people think they can really come into this league man, but it's hard. And it's hard work to be in this league and stay here. I see it. I've only been practicing for probably a month and I see the work that everybody puts in. I see how they take care of themselves to come out and go full speed the next day.
It's hard work to be in this league and stay here.
Everybody says we've got some of the fastest offensive linemen, and I see that. We've got guys like Trent Williams running by you. I'm like, "that's an offensive tackle running by me like that?" It's just crazy to see guys like that move the way they do. But it's starting to slow down for me a lot since the first day. The first day it was like a hurricane was in my head – so much going on and wheels spinning like crazy.
I've been able to connect with everybody on the team. Literally everybody. I've been able to build relationships with different guys on the team which has also helped me with my development as a player. From guys on the O-line helping me out with my technique, all the way back to Richard Sherman giving me guidance and insight. I even have a good relationship with Jimmy Garoppolo. Believe it or not, he's a smack talker. Jimmy talks a lot of smack, but I like it. We talk smack back and forth, but it's all in good fun. He challenges me, and I try to do the same with him.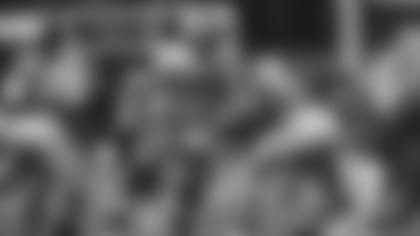 But I'm getting feedback from all my teammates, honestly, because I'm seeking it out. I'm just trying to find my way and my teammates have been a big help in that.
We've had a few practices inside of Levi's® Stadium to get a feel for live-game action since there wasn't a preseason. It was pretty cool to just get my feet wet in that environment, taking it from the practice field into the stadium. But I try not to make it much bigger than what it is. I just started telling myself, "this is football at the end of the day." That's what I came here to do.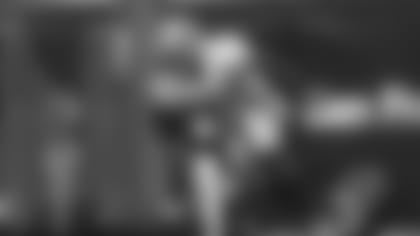 Now, we're just days away from my NFL debut. I'm just ready to get out there. I'm ready to finally face somebody else, honestly. I've got a pretty good feel for this team. I mean, I've battled against this O-line for a month straight. I'm just ready to see what it's like to play against some other competition. Somebody that is really trying to take your head off out there.
But as for now, the only thing I care about is getting better every day. How much better can I be? How much better can I get from yesterday to today? How many days can I keep stacking and keep grinding to handle my assignments better each day, you know? My focus is to be more disruptive and get to the quarterback more. That's the main thing for me, to just get better. And I hope to do that this Sunday.