In the San Francisco 49ers Week 4 contest against the Arizona Cardinals, the team will recognize the NFL's Crucial Catch initiative and raise awareness around cancer detection and risk reduction.
The league, the NFL Players Association and the American Cancer Society are committed to providing individuals with the tools they need to help them better understand early detection and ways to reduce their cancer risk. Each year, every NFL team raises awareness during a game, featuring on-field and in-stadium Crucial Catch elements. Crucial Catch games also present a special opportunity to honor cancer survivors and those currently battling cancer. Click here to learn more about the 49ers Crucial Catch gameday activations.
Before the team started preparing and game planning for this Sunday's contest, a group of 17 players participated in an art therapy session presented by Dignity Health with 10 cancer warriors. These warriors are individuals who have battled or are currently battling all types of cancer. The guiding theme was to "paint what strength means to you." This allowed both the players and the cancer warriors to express their individual perspectives on strength, resilience and the power to overcome adversity.
The designs from the art therapy session have been transferred onto denim jackets generously donated by Levi's®. Just ahead of kickoff, the players and cancer warriors proudly repped their personalized jackets in their arrival outfits to the Week 4 Crucial Catch contest against the Cardinals.
Check out their looks and personal words of affirmation here: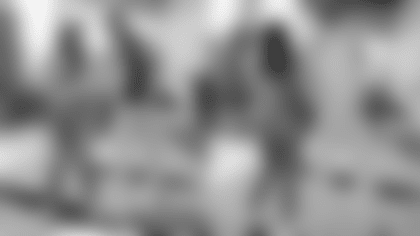 Kittle: "Be great today!!"
Fender: "Always stay positive."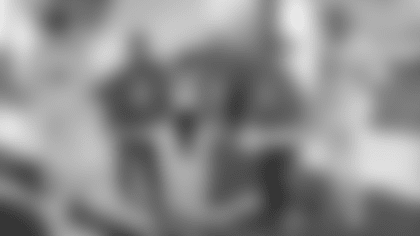 Warner: "Strength. Faith. Every day is a gift. Control the controllable. Patience is a virtue."
Garcia: "Strength. Faith."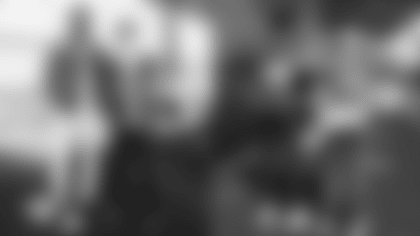 Burks: "Be the best version of you."
Luter Jr.: "Never give up. Always fight and never look back."
Pasewark: "Belief has given me strength."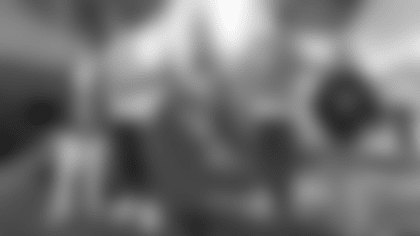 Greenlaw: "Courage. Faith. Determined. Unstoppable. Can't be messed with."
Schipper: "Love Strong. Support = Strength. Friends Matter. Game On."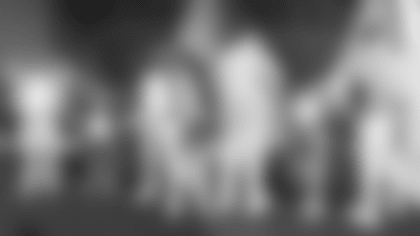 McKivitz: "Tomorrow is a mystery. Today is a gift. That's why we call it 'the present.'"
Pryor: "The two greatest warriors are patience and time!"
Salas: "Walk in faith that this too shall pass."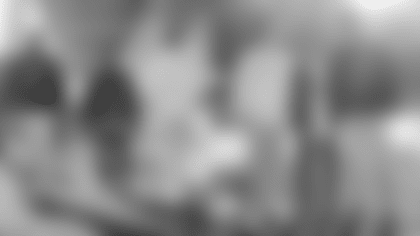 Purdy: "Be strong and courageous."
Darnold: "Never, ever, give up."
Belshaw: "I know what's right. I have just one life. And I won't back down."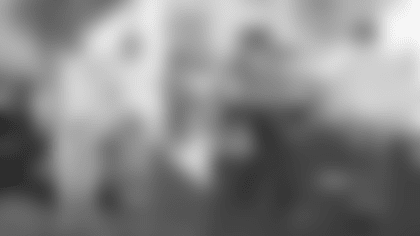 Bryant: "Strength. Resilience. Courage. Faith. Love. Compassion. Determination. Relentless. God gives his toughest battles to his strongest soldiers."
Womack III: "We don't know how strong we are, until being strong is our only choice."
Qualls: "Strength. Courage. Family. Perseverance. Resilience. Compassion. Faith. Love. Endurance."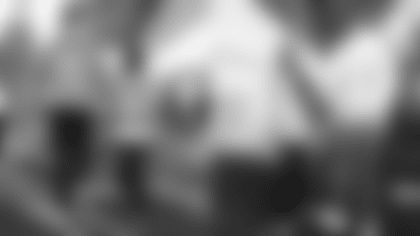 McGill: "Love is what gives you strength."
Zakelj: "You are my sunshine."
Williams: "Sade never quits."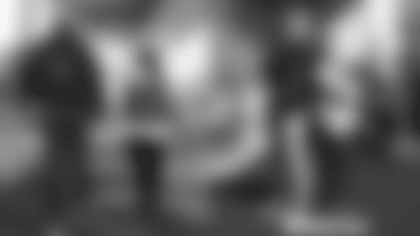 Brendel: "Never, ever, give up."
Gutierrez: "Brave and strong. No one fights alone."
Amaral: "Together we will get through it. You're never alone. Hope, love and compassion."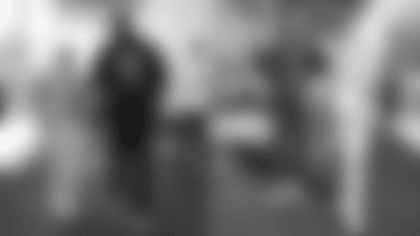 Flannigan-Fowles: "Hooty Hoo."
Watson IV: "Bend Never Break."
View photos as the team arrived to the locker room for their matchup against the Arizona Cardinals, presented by Levi's®.