Here are your top 49ers storylines for Tuesday, November 30.
New and Notable
Updates on Deebo Samuel, Fred Warner, Dre Greenlaw and Others
After putting up a 78-yard, two-touchdown performance, Deebo Samuel left Sunday's game against the Minnesota Vikings in the third quarter with a groin injury. The wideout noted he was experiencing tightness before laying off of a handoff in scoring position to avoid any further damage.
Following an MRI on Monday, head coach Kyle Shanahan revealed the receiver suffered a groin strain and is expected to miss 1-2 weeks.
Elijah Mitchell's 133-Yard Outing vs. Vikings Earns Player of the Week Nomination
San Francisco's running back has carried his way into player of the week honors in Week 12. Coming off of a finger surgery just 12 days prior, Elijah Mitchell notched his second-highest rushing total of the season in the 49ers 34-26 victory over the Minnesota Vikings. His efforts on Sunday earned him his second-career FedEx Ground Player of the Week nomination.
Mitchell finished the day posting 133 yards rushing on 27 carries and a touchdown. He was also tied for a team-high six targets and added 35 yards receiving. His outing against the Vikings notched the fourth 100-yard game of his young NFL career.
Who Stood Out in 49ers Rout Over Vikings?
Sunday's game against the Minnesota Vikings followed the course of a seesaw in the back-and-forth battle that certainly had the makings of a Week 12 thriller. Both teams appeared to have found their midseason grooves and exchanged points (and takeaways) in a contest that ultimately was determined in the final drive of the game.
Tech Tuesday powered by Cisco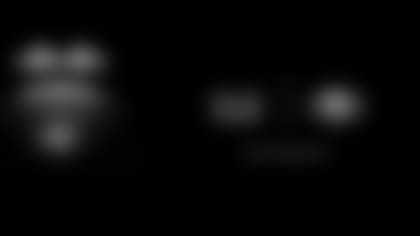 Did you know that there are approximately 2,200 video screens throughout Levi's® Stadium's concourse, suites and concessions, all powered by Cisco? The end-to-end solution combines high-definition video delivery with state-of-the art digital signage. Venue operators have the ability to dynamically program every area of the property and take a customized approach for each screen as desired or needed.
75 for 75
"75 for 75" is an article series from the 49ers Museum highlighting moments in the team's history as part of the franchise's 75th Anniversary celebrations in 2021.
During the 49ers first four years of existence, one team, the Cleveland Browns, continually thwarted their path to a championship.
Still, quarterback Frankie Albert sent the Browns scurrying home to Cleveland in 1949 after firing five touchdown passes in the 49ers 56-28 dismantling of the reigning All-America Football Conference champions. It established a 49ers single-game scoring record not matched until 1992 and provided Cleveland with its worst beating in AAFC play.
See which causes the 49ers are supporting with their one-of-a-kind cleats in this season's "My Cause My Cleats" campaign presented by Shoe Palace.