The San Francisco 49ers return home to Levi's® Stadium to take on the Atlanta Falcons in Week 15. The 11-2 49ers can clinch their first playoff spot since 2013 with a victory on Sunday, while the Falcons are looking to string together back-to-back wins for only the second time this season. Here are five key matchups that could decide this clash between the 49ers and Falcons.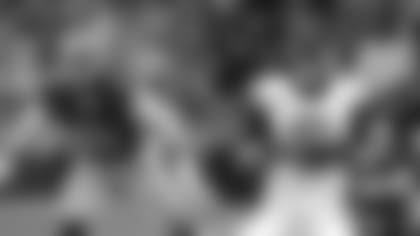 Arik Armstead is putting together a career season in Year 5 - one that could lead him to his first-ever Pro Bowl selection. The five-year defensive lineman leads the team in sacks with 10.0, a career-high for the pass rusher. Armstead has posted 46 total tackles, 11 tackles for loss, two forced fumbles and one fumble recovery. Armstead and the 49ers pass rush will have another stiff test on Sunday as the team takes on Matt Ryan.
"I think they're really good," Ryan said of the 49ers defense. "Very good defensive line. They get after the passer, they have speed on their defense. In all three phases, they run well. They're playing aggressive. They're playing with confidence. They do a great job of attacking the football. All in all, really good defense that's playing with a lot of confidence."
The 12-year veteran quarterback has thrown for 3,559 yards, 22 touchdowns and 12 interceptions on the year. Ryan is one of six active quarterbacks on the top 10 all-time passing yards list. His 50,279 career yards ranks fifth among active signal callers. In his six-career games against the 49ers, Ryan has thrown for 1,936 yards, nine touchdowns and six interceptions.
"Matt's one of the best quarterbacks in our league and he's been it for a long time," Kyle Shanahan said of his former quarterback. "Since he came in this league playing as a rookie, all the way up until now. He's obviously a very talented guy, being the third pick in the draft. How tough he is, how good of a thrower he is, how well he can stay in that pocket. If you do not get to him, he will pick you apart just like the guy who did it to us last week with (New Orleans Saints quarterback) Drew (Brees). You have to get to him and you have to guard his guys. That's why when he has some receivers, which he seems to usually do, and you give him just one hitch, that's why he has his numbers year in and year out."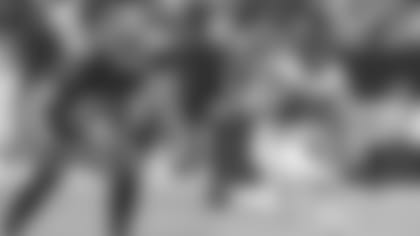 Fred Warner is five tackles away from his second-consecutive 100-tackle season. The linebacker has also posted 10-plus tackles in five of his last six games. Warner has become a leader on the 49ers defense in his second year in San Francisco. On the season, Warner has posted 95 total tackles, six tackles for loss, 3.0 sacks, seven passes defensed and three forced fumbles. A player for Warner to key in on will be Falcons running back Devonta Freeman. The running back started to look like his old self in Week 14 after missing Weeks 11-12 with an ankle injury. In Week 14 against the Carolina Panthers, Freeman rushed for 84 yards and hauled in four passes for 10 yards and two total touchdowns. On the season, Freeman has posted 811 total yards (506 rushing, 305 receiving) and four total touchdowns (one rushing, three receiving).
"He kind of moves around into different spots," Ryan said of Warner. "He does a good job of giving you some different looks on third down. Getting into the line of scrimmage, getting out of there. Playing coverage - coming, not coming. They do a good job, not only with him but with everybody, changing up their tendencies and giving you a bunch of different looks."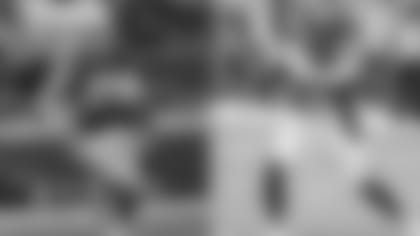 George Kittle was an animal in Week 14 against the New Orleans Saints. The tight end hauled in six passes for 67 yards and one touchdown. His highlight of the day came on the offense's final drive of the game where he hauled in a pass from Jimmy Garoppolo and dragged three defenders with him into Saints territory. That play set the 49ers up for the game-winning Robbie Gould field goal. Kittle leads the 49ers in receptions (60) and receiving yards (754) and he has four touchdowns on the year.
"You've got a tight end that's playing as good as any tight end in the NFL right now," Falcons linebacker Jeff Ulbrich said about Kittle. "Matchup problem for the small athletic guys. Matchup problem for the not as fast guys… It's going to be a fantastic challenge."
One defender that will be tasked with slowing down Kittle is safety Damontae Kazee. The third-year safety has stepped up with Keanu Neal on injured reserve with a torn Achilles. Kazee is coming off of his best game as a pro against the Carolina Panthers in Week 14. Kazee posted two total tackles, two interceptions, two passes defensed and one force fumble during the team's 40-20 victory over the Panthers. Kazee has notched 33 total tackles, two tackles for loss, three interceptions, three passes defensed and one forced fumble in 2019.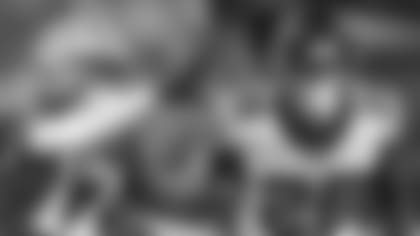 Emmanuel Sanders had his best performance as a member of the 49ers in Week 14. Sanders hauled in seven passes for 157 yards and one touchdown. The wideout also threw a 35-yard touchdown pass to Raheem Mostert. Sanders became the first player in 49ers history to post a receiving and passing touchdown in the same game. Sanders is key in helping elevate Garoppolo's play since being traded to San Francisco in Week 8.
"Coming from a similar offense, not the exact same as ours, but just with the verbiage, cadence at the line of scrimmage, signals, all that stuff," Garoppolo said about Sanders' acclimation to the 49ers. "It's those little details that he's so locked in on. The guy just takes it very seriously. It means something to him. You've got to appreciate having a guy like that."
Lining up across from Sanders will be Isaiah Oliver. With starting cornerback Desmond Trufant being placed on injured reserve with a broken forearm, Oliver will be tasked with stepping up in his absence. The second-year cornerback has started in all 13 games for the Falcons this season posting 47 total tackles, one quarterback hit, eight passes defensed and one fumble recovery.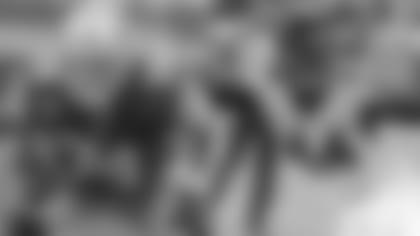 Welcome back Joe Staley. The 49ers bookend left tackle returned in Week 14 after missing three weeks with a broken finger. Staley stepped right back into action and didn't allow a single sack against New Orleans.
"Both (tackles are) really good players, both fit their scheme really well," Ulbrich said of Staley and right tackle Mike McGlinchey. "Both athletic. Both have size. Kyle loves the outside zone stuff, where he tries to get you running sideways. They both do a great job with that. Joe Staley has been doing it forever. I think I played with Joe for four years."
Staley will be tasked with maintaining Falcons linebacker Vic Beasley Jr. who is coming off of a 2.0 sack performance in Week 14. In 2019, Beasley has registered 6.0 sacks, 32 total tackles, five tackles for loss, 10 quarterback hits, two passes defensed and two forced fumbles.