The San Francisco 49ers are preparing for their first playoff game since 2013. The Minnesota Vikings, fresh off a 26-20 victory over the Saints in overtime, will head out west for the NFC Divisional Round. The 49ers and Vikings have met in the playoffs five times, all in the Divisional Round, with the 49ers holding a 4-1 record. Here are five key matchups that could decide who moves on the NFC Conference Championship game.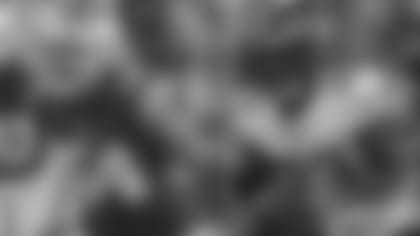 Fred Warner built off his great rookie season with a second-year surge, leading the team with 118 tackles, while adding nine passes defensed, three forced fumbles, one interception (a pick-six) and 3.0 sacks in the regular season. The second-year linebacker and Tennessee Titans cornerback Logan Ryan are the only two players in 2019 to post 100-plus tackles, 3.0 sacks and three forced fumbles. Warner has shown his versatility to be a do-it-all linebacker in his short time in the NFL and Saturday will be another test for the young linebacker. The Vikings boast the league's sixth-best rushing attack led by running back Dalvin Cook, who rushed for 1,135 yards and 13 touchdowns in 2019. Cook also showed his ability as a pass catcher hauling in 53 receptions for 519 yards. Cook became the fourth player in Vikings history to rush for 1,000 yards and post 500 receiving yards in the same season (Chuck Foreman: 1975, 1976 and Ted Brown: 1981). The running back did miss the Vikings final two regular season games with a shoulder injury, but during his first game back in the Wild Card Round against the Saints, he carried the ball 28 times for 94 yards and two scores, adding three catches for 36 yards.
"(He's a) very good back." Warner said of Cook. "He's had an outstanding season. Great contact balance. He's looking to get downhill right now. In open space, he's a cutback player. Elusive. We're going to have to make sure we're on top of it with him... He's not the biggest back, but he plays a lot bigger than he is. He's strong. You know it's going to take more than arm tackles or just one guy. It's going to be a group tackling him, making sure everybody gets to the ball."
"They're probably the most talented group I've seen top to bottom," Vikings tackle Brian O'Neill said about the 49ers defensive front. "They've got horses. They've got horses at every position. They're good. Big opportunity for us. Big challenge to go meet them and try to battle them."
In last season's matchup, Warner posted 12 total tackles, one pass defensed and one forced fumble of Cook. The Vikings running back carried the ball 16 times for 40 yards adding six receptions for 55 yards in the Week 1 matchup in 2018.
George Kittle is ready for his playoff debut. The AP first-team All-Pro hauled in 85 passes for 1,053 yards and five touchdowns during the regular season. Since entering the league in 2017, Kittle has amassed 216 catches for 2,945 yards, the second-most for a tight end in that span behind Kansas City Chiefs tight end Travis Kelce (3,603). Kittle is the 49ers go-to target on third down. The Pro Bowler hauled in 27 receptions on third downs to lead all NFL tight ends. In last year's matchup against the Vikings, Kittle hauled in five catches for a time-high 90 yards.
"He's great with run after the catch," Minnesota Vikings head coach Mike Zimmer said of Kittle. "They use him on a lot of screens and a lot of rockets. They use him all different ways. He's very nifty in the passing game. He'll give you a head fake, a shake and then break the other way. He's got great speed. You combine those three things with his run after catch ability and the way he can get open on routes, it makes him very difficult."
The Vikings defense has found ways to take tight ends out of the game. Minnesota has allowed a passer rating of just 60.3 in the regular season on targets to tight ends, the lowest figure in the league by 28 points, according to Pro Football Focus. Zimmer's background as a defensive coordinator will be on display as the Vikings defense will employ a variety of different sets, formations and matchups to try and limit Kittle's big play ability on Saturday. One player in particular that will line up with Kittle throughout the day will be first-team All-Pro linebacker Eric Kendricks. The middle linebacker posted 130 total tackles, 0.5 sacks, 12 passes defensed, four tackles for loss, four quarterback hits, two forced fumbles and two fumble recoveries in 2019. Kendricks earned the top Pro Football Focus grade for a linebacker in 2019 at 90.5, headlined by his stout coverage ability. He posted a 85.4 coverage grade, which ranks seventh-best among linebackers.
"Their overall scheme helps them with that," 49ers quarterback Jimmy Garoppolo said about the Vikings effectiveness against tight ends. "They have talented safeties and talented linebackers who are the guys covering them. They do good in man-to-man situations. It will be tough on us to get those completions."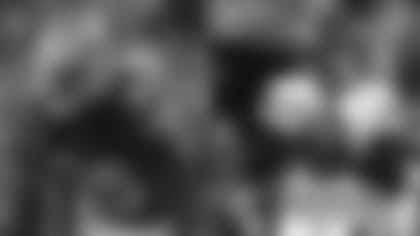 Richard Sherman was named an AP second-team All-Pro and was voted as a Pro Bowler for the fifth time in his career. Sherman led the 49ers No. 1 ranked pass defense that only allowed an average of 169.2 passing yards per game. The Pro Bowler hauled in three interceptions in the regular season, his most in a single-season since 2016. Sherman tallied 57 tackles and 11 passes defensed in the regular season.
"He's a great competitor and he's very tough," Zimmer said of Sherman. "He's very smart. You add those three things and that adds to a lot of athletic ability."
Sherman's veteran presence and leadership will be a key for the defense in the Divisional Round against the Vikings efficient passing attack led by Kirk Cousins. The Vikings quarterback is coming off of one of his best performances of his career in the Wild Card Round, where he completed 19-of-31 passes for 242 yards and the game-winning touchdown pass. His two biggest throws of the game came in overtime, a 43-yard deep shot to wide receiver Adam Thielen to set Minnesota up in the red zone and the aforementioned game-winning touchdown throw to tight end Kyle Rudolph on a fade route. In his second season in Minnesota, Cousins threw for 3,603 yards and 26 touchdowns to just six interceptions.
"Being with him for four years, just his mind and how he worked on it and how he understood everything that was happening, whether it was good or bad. When you're like that; you know they can learn some things," Kyle Shanahan said about Cousins. "I think he's always just steadily climbed. Every time he's gotten more opportunities, he's only gotten better. I know when he's had bad games, he's always learned from them, come back and respond. I think he's been given the right opportunity. Whenever he's been given the right opportunity, I think he's shown people he's one of the better quarterbacks in this league."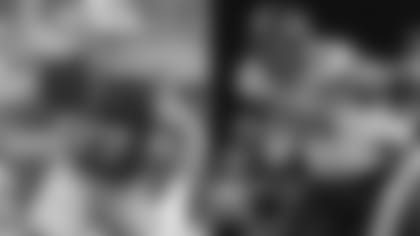 Nick Bosa put together a Pro Bowl season as a rookie in 2019, the first 49ers rookie to make the Pro Bowl since 2014. Bosa registered 47 tackles, 9.0 sacks, 16 tackles for loss, 25 quarterback hits, one interception, two passes defensed, two fumble recoveries and one forced fumble. The rookie is ready for his first playoff action knowing that getting to Cousins starts with slowing down the Vikings run.
"You're not going to be able to rush (Cousins) unless you stop the run," Bosa said. "That's what we're focused on."
Looking to slow Bosa down will be eight-year veteran Riley Reiff. The offensive tackle is part of an evolving offensive line with new pieces playing key roles since the last time these two teams met. In 2019, the Vikings allowed 28 sacks on the season, with Reiff allowing five.
"We know the challenge that they present up front," Cook said of the 49ers defense. "They've got a good front seven. Probably the best we'll face all year... We just have to go in and try to stay on schedule and that's running the football. Doing what we do."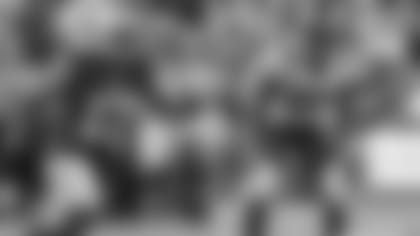 Emmanuel Sanders has been a welcome addition to the 49ers locker room since his arrival Week 8. Sanders not only elevated the play of his fellow wideouts, he's quickly emerged as a veteran leader and one with playoff experience. The wide receiver has hauled in five-plus receptions in each of his last five postseason games. In his 10 games as a member of the 49ers, Sanders has recorded 36 catches for 502 yards, three touchdowns receptions and a touchdown pass to Raheem Mostert.
"He came in and he just did what was asked of him," Joe Staley said of Sanders. "He was exactly who he was. He was a big-play guy, plays with a lot of energy. He fit really seamlessly into this locker room. I think it was pretty easy for him because we had an established locker room. He didn't come in having to be a culture changer for anybody. He just kind of came in, fit into the offense, really seamlessly into the whole entire locker room. It has been a pleasure to have him on the team."
The Vikings secondary hasn't looked as strong as they have in years past, but were up to the task against the Saints, holding Drew Brees to 208 yards passing and one interception. Xavier Rhodes, the team's top cornerback, is likely to matchup with Sanders through the course of the game. On the year, Rhodes has posted 63 tackles, eight passes defensed, four tackles for loss and one forced fumble. It's worth noting the cornerback has allowed an opponent passer rating of 127.8 this season.