The San Francisco 49ers will travel to take on the Seattle Seahawks in Week 17 with the NFC West divisional title on the line. The 49ers are looking to win their first divisional title since 2011 with a win on Sunday. Here are five key matchups that could decide the Week 17 battle.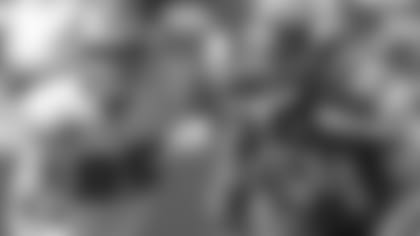 George Kittle is a mere 33 yards away from posting consecutive seasons with 1,000 yards receiving. Kittle would be the ninth tight end in NFL history to accomplish this feat. The versatile tight end has been the go-to target for San Francisco, leading the 49ers in receptions (78) and receiving yards (967). Kittle, who missed the first matchup against the Seahawks in Week 10 with an ankle and knee injury, will be looking to continue his impressive stretch against NFC West competition away from Levi's® Stadium. In his last six divisional road games, Kittle has hauled in five-plus receptions. In addition, he has scored a touchdown in two of his last three NFC West games on the road.
"He's an amazing player," Seahawks head coach Pete Carroll said of Kittle. "He really is. He's a heart and soul guy for them, and a clutch guy, too. They go to him when times are crucial and all that. He's a fantastic player. Not just a catcher, he's a blocker as well. He's a good ball player."
Bobby Wagner has been one of the best middle linebackers in football against the run and the pass. In 2019, Wagner has posted 152 total tackles, seven tackles for loss, four quarterback hits, six passes defensed, one interception, one forced fumble and one fumble recovery. The linebacker has been a thorn in the 49ers side as well, especially at home, hauling in an interception in the last three matchups between the Seahawks and the 49ers at CenturyLink Field. In the last matchup in Seattle, Wagner registered 12 tackles, 1.0 sack and a pick-six.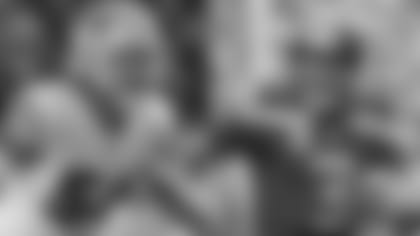 Fred Warner is having a stellar sophomore campaign. The linebacker leads the 49ers in tackles with 115, his second-consecutive season with 100-plus tackles. He's also tallied seven tackles for loss, four quarterback hits, one interception, 3.0 sacks, nine passes defensed and three forced fumbles. Warner, along with Indianapolis Colts linebacker Darius Leonard, are the only linebackers in the NFL this season with 90-plus tackles, four-plus passes defensed, 3.0 sacks and two-plus forced fumbles. In Week 10 against the Seahawks, Warner registered 10 tackles, 2.0 sacks, one forced fumble and one pass defensed. Warner and the rest of the 49ers will be keyed in on slowing down Russell Wilson. The Seahawks took some blows to their offense in recent weeks losing running backs Chris Carson, Rashaad Penny and C.J. Prosise to season-ending injuries. With the running game in flux, moving the offense downfield will fall even more on the shoulders of Wilson. The veteran quarterback has been great in 2019, throwing for 3,877 yards and 29 touchdowns to just five interceptions. Wilson has also used his legs effectively, rushing for 313 yards and three scores. In his seven-career home starts against the 49ers, Wilson has thrown 15 touchdowns to just three interceptions.
Fred is making unbelievable plays at the linebacker position," Wilson said of Warner. "They have a great team across the board on defense. Offensively, they've been making plays and doing their thing, too, as well. Like I said, it's a one game matchup. All the other stuff, all the stuff before the season, all the talk, all the critics, all the stuff outside really doesn't matter. It's about what happens between the white lines in every play, each moment. Hopefully, we can capitalize on those."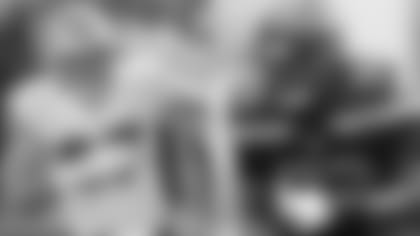 Nick Bosa has had a fantastic rookie campaign, garnering a Pro Bowl nod to cap off the year. The Ohio State product has registered 41 tackles, 9.0 sacks, one interception, two passes defensed, 22 quarterback hits, two fumble recoveries and one forced fumble so far in 2019. Bosa also leads all rookies with 16 tackles for loss. Lining up across from Bosa will be a familiar face. Offensive tackle Jamarco Jones will be making his fourth start of the season. With starting left tackle Duane Brown ruled out for Sunday's contest, Jones, a former Ohio State teammate of Bosa, will be tasked with slowing him down. Jones has allowed two sacks in his 308 offensive snaps.
"You start with the front four," Seahawks offensive coordinator Brian Schottenheimer said of the 49ers defensive line. "Obviously, Bosa gets a lot of the credit. They move him around a little bit. He moves from left to right some. Across the board they're very good. Arik Armstead, DeForest Buckner, Solomon Thomas, they're really good. They're coached hard, they play really hard. They're really good with their line games and the movements which makes it very difficult. They're just very talented and they're well coached, and they play hard."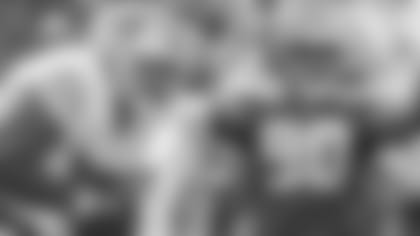 Laken Tomlinson has been an integral piece of the 49ers offensive line since being traded from the Detroit Lions in 2017, starting all but one game. In 2019, Tomlinson has allowed only two sacks in his 1,011 snaps. Lining up against Tomlinson will be defensive tackle Jarran Reed. The fourth-year defensive tackle has elevated Seattle's defensive play since returning from suspension. In nine games, Reed has posted 2.0 sacks, 22 total tackles, eight quarterback hits, one pass defensed and one forced fumble. In the Week 10 matchup against the 49ers, Reed registered 1.5 sacks, four total tackles, two quarterback hits, one pass defensed and one forced fumble.
"They're very locked in to their keys," 49ers quarterback Jimmy Garoppolo said of the Seahawks defense. "Their rules, you know, they follow them. They are all tied together, there are not many holes in it so they make you earn everything down the field. Their speed is impressive. Linebackers can fly sideline to sideline and it's pretty evident on tape."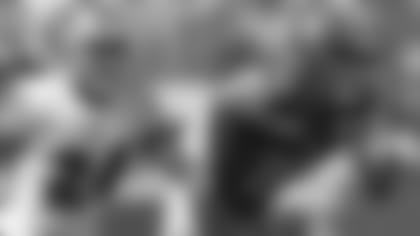 K'Waun Williams has become one of the 49ers most important pieces on the backend of the defense. Williams has 47 total tackles, 1.0 sack, two interceptions, two passes defensed, four quarterback hits and three forced fumbles in 2019. As the team's nickel cornerback, Williams has shut down opposing slot receivers at an impressive rate. Per Pro Football Focus, Williams has only allowed a 74.9 passer rating when covering slot receivers. Matching up against Williams will be Seahawks wide receiver Tyler Lockett, who has put together a historic 2019 season, hauling in 76 passes for 1,006 yards and seven touchdowns. Lockett is the eighth wideout in Seattle history to register a 1,000-yard receiving season. In his eight-career games against the 49ers, Lockett has caught 21 passes for 314 yards and four touchdowns.
"It's a little harder to match Tyler sometimes because we move Tyler into the slot and stuff, and some of those guys don't want to go inside and play in the slot, they're more comfortable outside," Schottenheimer said of Lockett's versatility. "But he should get used to it, he's going to see it a lot over his career."