The San Francisco 49ers advanced to the NFC Championship game for the first time since 2013 after a 27-10 victory over the Minnesota Vikings. The 49ers will host the Green Bay Packers at Levi's® Stadium for a second time this season, this time with a trip to Miami, Fla. for Super Bowl LIV on the line. Here are five key matchups that could decide the NFC title.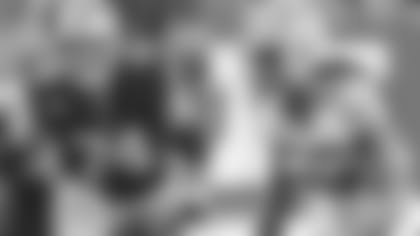 Joe Staley will be playing in the fourth NFC Championship game of his career on Sunday. The 49ers offensive captain will have to keep up his fantastic play in the second half of the season. In his 257 pass blocking snaps on the season, Staley has only allowed just two sacks. Staley and the 49ers offensive line will have a tall task ahead of them with Za'Darius Smith rushing from different spots on the defensive line. Smith had a great first season in Green Bay predominantly rushing from the defense's right side, posting 13.5 sacks, 55 tackles, 17 tackles for loss, 37 quarterback hits and one forced fumble. In last week's Divisional Round game against the Seattle Seahawks, Smith registered 2.0 sacks, two tackles, one tackle for loss and four quarterback hits. Per Pro Football Focus, Smith led the NFL with 93 quarterback pressures on the season.
"They are long, explosive off the ball," 49ers quarterback Jimmy Garoppolo said of Green Bay pass rushers Za'Darius and Preston Smith. "They have some awkward movements to them, but they make it work, and so the two of them together, it's a hell of a tandem."
In the Week 12 matchup with Staley on the mend with a finger injury, Smith notched 1.5 sacks, six tackles, two tackles for loss and three quarterback hits in Green Bay's blowout loss to San Francisco.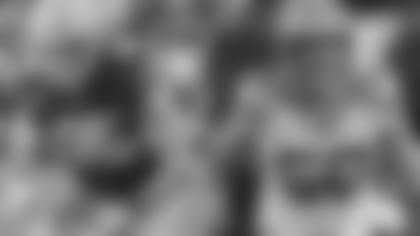 George Kittle had a quiet day catching the ball in his playoff debut against the Vikings, hauling in three passes for 16 yards. However his run blocking helped pave the way for the 49ers rushing attack that carried the ball 47 times for 186 yards and two touchdowns. In 2019, Kittle led the 49ers in receptions (85) and receiving yards (1,053), while adding five touchdowns. The All-Pro tight end has been a monster with the ball in his hands racking up 599 yards after the catch to lead all tight ends. One of the players tasked with slowing down Kittle will be Packers linebacker Blake Martinez. The fourth-year linebacker has been a force in the middle of Green Bay's defense leading the Packers in tackles in each of the last three seasons. In 2019, Martinez set a franchise single-season record for tackles with 203. In the Packers Divisional Round victory, Martinez had a team-high 10 tackles, his ninth game this season with 10-plus tackles.
"He's a special player," Martinez said of Kittle. "He's someone that you have to have multiple guys have eyes on. Understand what formations they're giving. Where he's located. All those types of things. He's definitely a big part of the game plan."
Kittle had six catches for 129 yards and one touchdown against the Packers in Week 12, his first game back from an ankle and knee injury.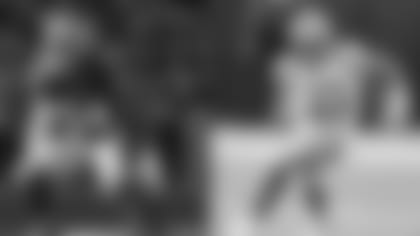 Fred Warner and the 49ers rushing defense answered the call in the Divisional Round, holding Dalvin Cook and Alexander Mattison to a combined 10 carries for 21 yards, the team's lowest rushing output of the season. Warner led the 49ers with seven total tackles last Saturday. In 2019, Warner registered a team-high 118 tackles to go along with nine passes defensed, three forced fumbles, one interception and 3.0 sacks.
This week, Warner and Co. will have another tough test in front of them in slowing down Packers running back Aaron Jones. The third-year running back rushed for 1,084 yards, caught 49 passes for 474 yards and totaled 19 touchdowns. Last week against the Seahawks, Jones carried the ball 21 times for 62 yards and two scores. His 21 total touchdowns on the season (including the postseason) are the second-most by a Packers running back in a single-season since Ahman Green registered 22 total touchdowns in 2003.
"Aaron has been fantastic all season, very explosive runner," Warner said of Jones. "I feel like he's very dynamic. They use him in a lot of ways, so I think they're for sure going to want to get the ball in his hands come Sunday."
In the Week 12 meeting, Warner had a team-high 11 tackles and a forced fumble, which lead him to be named the NFC Defensive Player of the Week. On the other side, Jones carried the ball 13 times for 38 yards.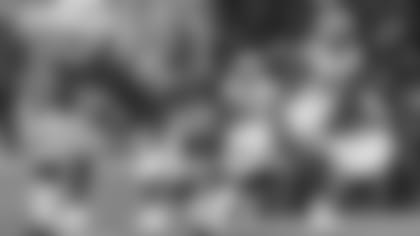 Laken Tomlinson has been stalwart on the 49ers offensive line. The right guard has allowed only three sacks in his 1,061 snaps on the season. Tomlinson and the 49ers offensive line have played a huge part leading to the team's No. 2 ranked rushing offense.
"Those guys up front, I don't know if they don't get enough credit or what it is, but they have been steamrolling people in the run game," Garoppolo said of the 49ers offensive line. "The pass game is extremely clean for the most part. It's those five guys up front and there's a lot of things that go into it, too, with the skill positions. But those guys up front, they have been battling all year and I really appreciate them for that."
Lining up across from Tomlinson on Sunday will be defensive tackle Kenny Clark. The fourth-year defensive tackle ranked second in the NFL among his position in quarterback pressures with 49 on the season. Clark notched 89 tackles, 6.0 sacks and one forced fumble in 2019. In last week's Divisional Round victory over the Seahawks, the defensive tackle tallied 1.0 sack, four tackles, one tackle for loss and one quarterback hit.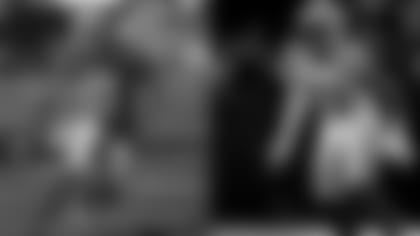 The veteran leader among the 49ers receiving corps hauled in two passes for 33 yards against the Vikings in the 49ers, 27-10, victory last Saturday. Since joining the 49ers, Sanders has become a steady, reliable target for Garoppolo hauling in 36 passes for 502 yards and 3 touchdowns. Sanders lauded the 49ers for the team chemistry ahead of the NFC Championship game.
"I enjoy being around these guys," Sanders said. "The speech that Kyle gave was that there's so much love between this team and how much we care about each other and I looked around, I looked at Deebo (Samuel), I looked at KB (Kendrick Bourne), I looked at the receiver corps. I said, 'Man, I genuinely do love these guys.' It's a great group of guys to go to work with every day; a fun group of guys to go to work with. I feel like when you have that kind of chemistry, and it's all throughout this team and all throughout this organization, I feel like when you have that, the sky is the limit. We're not in this position- it's not a coincidence, you know. We worked our butts off on the field and off the field and I feel like we are deserving of this moment and we got to take advantage of it."
Matched up against Sanders will be Packers cornerback Jaire Alexander. The second-year cornerback posted nine tackles and a pass defensed in his playoff debut last week. In 2019, Alexander notched 63 tackles, two interceptions, one fumble recovery, one forced fumble and 23 passes defensed.
"We need to continue to play at the level we've been playing," Alexander said of the Packers defense.