The San Francisco 49ers are on the road for the first time this season to join the Minnesota Vikings in joint practices on Wednesday and Thursday. Following the two practice sessions, the teams will face off at U.S. Bank Stadium on Saturday for preseason Week 2.
Here's what head coach Kyle Shanahan, quarterback Trey Lance, tight end George Kittle and defensive lineman Nick Bosa had to say about the team's first practice away from home: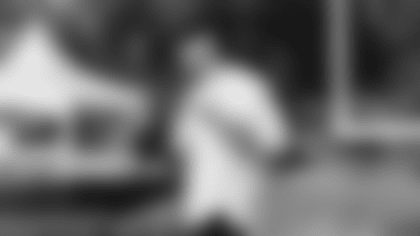 Shanahan on the team's first practice against the Vikings:
"I thought it was good work. It's always nice to change the scenery, go against some different people. I know our players like that and always going against different fronts and schemes and different concepts is good for the monotony we've had." 
"Yeah, Womack, I think everyone saw him during the game and he did a real good job. He's done a decent job in practice too... There's still some competition, but yeah, we've been happy with how he's been so far."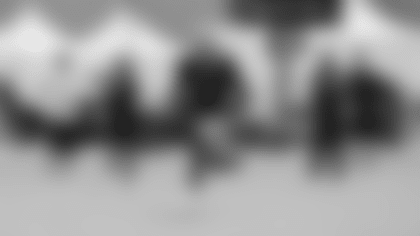 Lance on traveling to his home state with the team:
"It's good to be back... It's fun, obviously, going to get a couple good days of work, great days of work here. It's fun practicing against someone else, see another defense. And then traveling and getting in the hotel and spending a lot of time with the guys."
Lance on practicing against Minnesota's defense:
"Some ups and downs, excited to watch it for sure. Again, it's just good to go against another defense, 1-on-1s, 7-on-7, red zone, everything against another team. And the new stuff they're doing this year, it's fun to practice against. They give a lot of good looks, obviously a real talented defense with a lot of guys who have played a lot.
"I know (Minnesota Vikings S) Harrison (Smith) is going to mix up the looks, (Minnesota Vikings CB Patrick Peterson) Pat P is also really good. I mean those guys, their whole secondary, they do a great job of holding their looks pre-snap and then waiting post-snap to move."
Lance on the 49ers offensive line practicing against Minnesota's defensive line:
"Real talented D-line, some big guys up there, but I thought (the 49ers offensive line has) been doing a great job. Hopefully we get Daniel Brunskill back soon as well. But man, Spencer Burford, Aaron Banks, Jake Brendel, those guys have done a great job and I'm expecting them to continue to do so."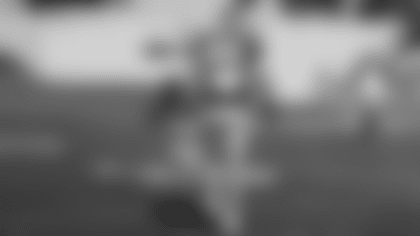 Kittle on Lance's first practice against the Vikings:
"I think there was good plays and bad plays, like most practices. I think he made some throws he had to make, I think he missed a couple, but it's practice. Hopefully he's taking steps forward... Trey has consistently gotten better and better every single day. He's way better than he was when we first got him. He's better than he was last year. He's better than he was in OTAs. So as long as I keep seeing his small consistent steps in the same direction, it will lead to great results. I'm pretty confident his ability.
"With us around him, we've just got to continue to make plays. So he gets those consistent reps and just builds a little bit of momentum. I think it's a good start, and we're looking forward to tomorrow."
Kittle on the experience of joint practices:
"Both teams here are trying to get better. You don't see guys trying to go out of their way just to hit someone or start a fight or something like that, you have two teams that are trying to get better. When you can compete in this environment where you can slow it down and talk about stuff and the bolts aren't flying, it's really beneficial to both teams. Honestly, I think these two practices are more important than the game, you have a chance here to show out in front of a lot of people like coaching staff and all the scouts, everybody gets to see it."
Kittle on what team bonding has been like during travel:
"Just being able to interact with the guys. We can finally sit at the same dinner table again, same lunch table which is really fun. Play cards in their rooms, doing some yoga and stuff. Being able to do group stuff is just really fun and you get to hang out with guys you might not hang out with usually, so I might be sitting with the D-line one dinner and I might be sitting with the DBs the next dinner. It's just fun to interact with everybody."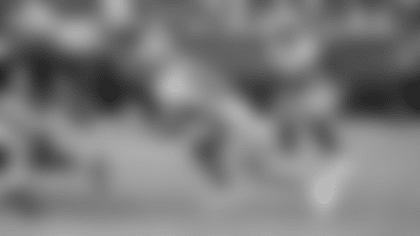 Bosa on competing against the Vikings:
"Just good competitive work. It's fun to get a look on a different guy and kind of start figuring them out by the end of practice. I think tomorrow I'll have a better idea of how to approach them but for the most part, I thought we came out and tried to bring some energy. Sometimes it's tough when there's no music on the far field. And being out of your element for the whole week is different, but it's good work."
"​​I think he brings an intimidation factor for sure. But I actually saw a really good read from him today that I was happy to see. Most of the time I can't see because I'm in there, but I'm excited to watch the film. He's got everything that you could possibly need to be super dominant in this league. He just needs some reps to get used to it. I'm just excited that he's feeling good."
"He's really important to our D-line and having him healthy is important. He took his time with his quad and I'm happy he took his time. He's feeling really good and now he looks as good as he was in the beginning of camp. He's going to be a really important piece since we lost D.J. (Jones)."
Bosa on why training camp is a team bonding experience:
"Camp in general is a big bonding experience. Just the grind that you go through. When you go through things that are tough, it makes it a lot easier when you look to your left and right and somebody is going through it with you. You're not alone. Being out here, you're kind of forced to be together all day every day."
"Kerry is the ultimate pro. A lot of guys kind of start fast and then wither down throughout camp, but he's a guy who just keeps climbing and getting better. He's a gamer – he shows up on game days and knows how to beat starting tackles in the league. So he'll be on the team and he'll be a really good veteran piece for us."
View the top images from the 49ers first joint practice with the Minnesota Vikings.