Here are your top 49ers storylines for Tuesday, November 23.
New and Notable
Top Performers From 49ers Dominant Win Over Jaguars
The San Francisco 49ers are coming off of a commanding 30-10 win over the Jacksonville Jaguars where the team was able to control all aspects of the game en route to their second-straight victory. While most eyes were on the performance of San Francisco's offense, the 49ers defense has held their opponents to under 10 points in back-to-back games, while also helping the team win the turnover battle.
Josh Norman's Knack for the Ball and How the 49ers Defense Has Turned a Page
It's no secret San Francisco struggled generating turnovers in the earlier half of 2021. However, the 49ers defense has been on the receiving end of takeaways as of late, notching four over the team's last two games.
Cornerback Josh Norman played a significant role in the 49ers 30-10 win over the Jacksonville Jaguars, recording a forced fumble and now leading the NFL in six so far on the year. Norman advances past Markus Golden and Darius Leonard who both have four.
"He's the best I've seen at going for the ball," said head coach Kyle Shanahan.
Los 49ers Victoriosos En Jacksonville 
En su viaje a la costa este, los San Francisco 49ers ganan 30-10 a los Jacksonville Jaguars. El regreso a casa es feliz para los 49ers. Después de la dominante victoria, los 49ers mejoran su récord a 5-5 en la temporada. Un partido bien jugado en las tres facetas. Ofensiva, defensiva y equipos especiales.
Los 49ers abrieron el juego con una muy larga serie ofensiva. Ejecutaron 20 jugadas en esa serie ofensiva, avanzaron 87 yardas y consumieron 13:05 del reloj. La ofensiva culminó en un gol de campo de Robbie Gould de 20 yardas. Según el Elias Sports Bureau, esa serie de 13:05 es la serie ofensiva más larga desde que los Tennessee Oilers tuvieron una serie de 13:27 en Dallas el 27 de Noviembre de 1997. En total durante el juego, los 49ers tuvieron el balón por 38:22 contra 21:38 de los Jaguars.
Tech Tuesday powered by Cisco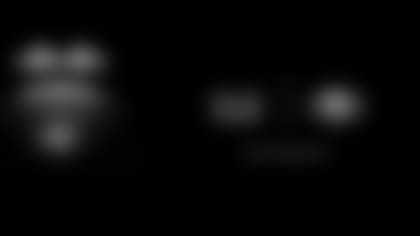 Did you know that there are more than 1,200 Cisco access points throughout Levi's® Stadium, ensuring that no matter where fans are in the venue, they can stay connected to the game, the stadium and other fans?
49ers Museum 75 for 75
"75 for 75" is an article series from the 49ers Museum highlighting moments in the team's history as part of the franchise's 75th Anniversary celebrations in 2021.
RB Raheem Mostert looked like the second coming of Walter Payton in the 49ers 37-20 dismantling of the Green Bay Packers during the 2019 NFC Championship Game.
Levi's® Stadium provided its second-consecutive week of postseason magic as 72,211 fans, the largest home attendance in the 49ers 75-year history, watched San Francisco jump out to a 27-0 halftime lead behind a brutally potent ground attack.
Mark Your Calendar
Put your 49ers knowledge to the test for the chance to win tonight's Trivia Tuesday grand prize. Follow along with host, Nick, as he takes you through three rounds of themed questions and see where you stand along the way with a live leaderboard.
It's all happening exclusively in the official 49ers app tonight at 6:00 pm PT