The San Francisco 49ers are looking to bounce back after a heartbreaking loss in Week 15 against the Atlanta Falcons. The 49ers will host the Los Angeles Rams in the regular season finale at Levi's® Stadium on Saturday. San Francisco is looking to sweep the Rams for the first time since the 2016 season. Here are five key matchups that could decide the Week 16 divisional showdown.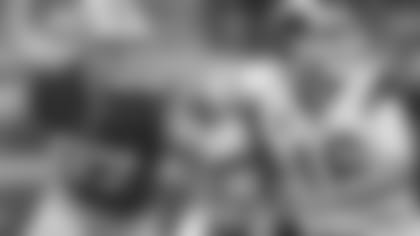 Nick Bosa has been a dominant force in his rookie season. It was announced this week that Bosa has been selected to his first Pro Bowl, making him the first 49ers rookie to be selected since former 49ers linebacker Patrick Willis was named a starter in 2007. Through 15 weeks, Bosa has amassed 41 tackles, 9.0 sacks, one interception, two passes defensed, two fumble recoveries and one forced fumble. He's also totaled 20 quarterback hits and 16 tackles for loss which is tied for the second most in the league with Los Angeles Chargers defensive lineman, and older brother, Joey Bosa and Tampa Bay Buccaneers linebacker Shaquil Barrett.
"Nick Bosa is playing outstanding," Rams head coach Sean McVay said about the 49ers rookie defensive lineman. "You see a relentless motor. An extremely polished rookie. You don't see many players at that age have that much polish to their game. Such a complete game. You can see this guy's been bred to do this. He's got a great motor. They do a nice job of trying to create opportunities for him based on some of those known passing situations where they'll get him or try to create conflict with your protections. It's going to be a great challenge. He's been an outstanding player on one of the best defenses in the league."
Bosa and the 49ers defensive line will be looking to recreate their performance against Jared Goff in Week 6. In that first meeting, Goff completed 13-of-24 passes for just 78 yards, his lowest output of the season. In December, Goff has thrown 1,001 yards, six touchdowns and three interceptions, leading the team to a 2-1 start to the month. On the year, Goff has thrown for 3,996 yards and 17 touchdowns to 15 interceptions.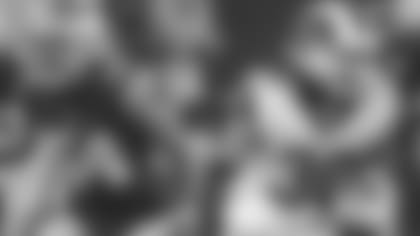 Fred Warner leads the 49ers with 104 tackles, his second-consecutive season with 100-plus tackles. The linebacker has also posted 10-plus tackles in five of his last seven games. On the season, Warner has posted seven tackles for loss, 3.0 sacks, eight passes defensed and three forced fumbles.
The linebacker and the 49ers defense will look to slow down Rams running back Todd Gurley. The fifth-year running back missed the first matchup between San Francisco and Los Angeles in Week 6 with a quadricep injury. During his tenure with the Rams, Gurley has proved to be a tough player for the 49ers to contain. Gurley has rushed for 423 yards, caught 16 passes for 87 yards and scored eight total touchdowns. In 2019, the running back has rushed for over 740 yards and 10 touchdowns and adding 29 catches for 186 yards and two scores.
"(He's) playing like we expect him to," McVay said about having Gurley back in Week 16. "Whenever his number is called, (he's) doing a good job of just being efficient, seeing things the right way, leveling things off, being able to create some stuff on his own, if that's what the look dictates and being sound in protection. Just playing his position the right way snap in and snap out."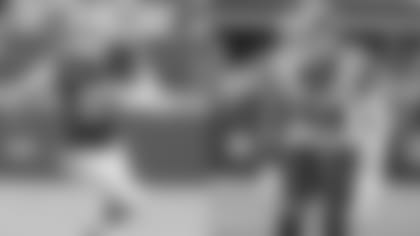 George Kittle leads the 49ers in receptions (73) and receiving yards (888) through 15 weeks. Kittle has also registered four touchdowns in 2019. The tight end is coming off one of his best games of the season hauling in 13 passes for a season-high 134 yards in Week 15 against the Atlanta Falcons. The versatile target has been a go-to option on the money down, hauling in 24 receptions on third downs, tied for fourth-best in the NFL. Kittle also leads all tight ends in yards after catch with 503. After his performance in Week 15, Kittle now has the most yards for a tight end in their first three years in the league with 2,780, eclipsing Hall of Famer Mike Ditka's record of 2,774 set in 1963.
"You've got to pay attention to him (Kittle)," McVay said of Kittle. "He's a great football player. He's a great competitor. He's got the ability to win isolation. He can win out wide. He can win in the core. They put him in the backfield against us and ran him on a seven-cut from the backfield versus a quarters structure. When the ball is in his hands, good luck getting him down. It's a gang effort. You definitely have to be aware of him."
The Rams will dispatch a variety of defenders to try and keep Kittle contained. One of those defenders will be rookie safety Taylor Rapp. The 2019 second-round pick has posted 88 total tackles, seven passes defensed and one interception in 2019.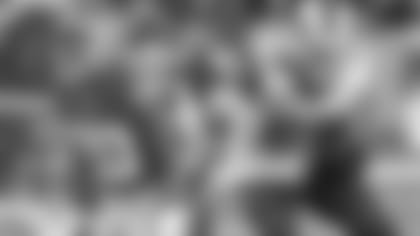 Jimmie Ward continues to play at an extremely high level in 2019. Since his first start in Week 3, Ward has tallied 54 total tackles, two tackles for loss, 1.0 sack and eight passes defensed. According to Pro Football Focus, Ward is ranked as the 6th-best safety with an 85.0 overall grade on the year. He also has an 80.5 pass coverage grade and an 86.4 run defense grade. Ward and the secondary will be tasked with slowing down the Rams sixth-ranked passing offense. Tyler Higbee has emerged as a major weapon in the Rams offensive arsenal. The third-year tight end has posted three-straight 100-yard receiving games and has hauled in 52 passes for 546 yards and two touchdowns in 2019.
"They're doing a good job just getting him involved in the game plan," 49ers defensive coordinator Robert Saleh said of Higbee. "Obviously, they're making it a point to give him the football and he's been balling. We do have to be aware of where he is and understand that he's not just a decoy, but him and Goff right now have a good relationship and they're playing very well together."