We're wrapping up the Prospect Profiles series by taking a look at one of the most enticing position groups heading into the 2020 NFL Draft: Wide receiver.
The 2020 receivers class is expected to be the deepest selection of pass catchers with top-end talent in recent memory. NFL Network's draft analyst Daniel Jeremiah went as far as to give 27 receivers a third-round or higher grade. Of Jeremiah's top 50 prospects, nine are receivers.
While certainly several of the top names may not be available when the 49ers are on the clock with the 31st-overall pick, the talent pool is deep enough for San Francisco to select top-receiver talent in the back end of the first round and later in the draft.
As it stands, all but two of the 49ers pass catchers are expected to return in 2020. Emmanuel Sanders is expected to hit free agency this month after joining the 49ers in a midseason trade with the Denver Broncos in 2019. The 49ers will also have to make a decision on third-year wideout Kendrick Bourne's future, who is set to become a restricted free agent on March 18.
In addition to Deebo Samuel, Richie James Jr. and Marquise Goodwin, who all are contracted in San Francisco through at least the 2020 season, Trent Tayor and Jalen Hurd are expected to make returns in 2020.
Following a standout training camp, Taylor suffered a stress fracture in his foot ahead of the 49ers first preseason game. His 2019 campaign never got off of the ground after undergoing a total of five procedures on his foot due to complications. Taylor aims to be 100 percent by training camp this summer.
Hurd was shelved in 2019 while dealing with a back injury suffered in training camp. General manager John Lynch addressed the media at the Combine last month and noted the 49ers are hopeful Hurd will be cleared for offseason workouts in April.
"We like our group, I think we like the core of our group," Lynch said in Indianapolis. "The draft class is incredibly strong, this is my fourth combine and it's as good as I've ever seen. The depth of it, the top-end players, it's a really good class. You kind of get whatever flavor you like. If you like a smaller quicker guy, those guys are there. If you like the big guys that can move, those guys are there. If you like speed, that's there. If you like separators. And so, I think the whole league is smiling about that."
Pending players' availability next season and potential free agency departures, here's a look at the top 15 receiver prospects and potential targets for the 49ers in next month's draft.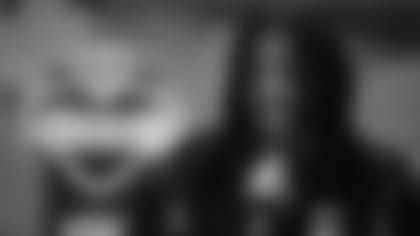 Laviska Shenault, Colorado
2019 Season: Shenault was a second-team All-Conference selection in 2019 after registering 56 receptions for 764 yards (13.6 yards per reception) and four receiving touchdowns to go along with 23 carries for 161 yards and two rushing touchdowns in 11 games (eight starts).
What the experts had to say: "'2 Live' is both talented and stoic as a three-level threat with outstanding physical traits and ball skills. He offers explosive playmaking potential with strength/wiggle to house a short catch-and-run throw or race and leap to pull in a bomb downfield. Shenault shines as a phone-booth bully who's able to body up and create late windows while securing throws with vice-grip hands." - NFL analyst Lance Zierlein
How he fits with the 49ers: Shenault was the only receiver prospect who was mocked to the 49ers with the 31st pick by Josh Schrock of NBC Sports. Shrock said "Deebo Samuel was a perfect fit for the 49ers and Shenault would be another home run for Kyle Shanahan and John Lynch. The 6-foot-2 receiver has strong hands and is explosive after the catch. He's got a big body and can play outside or in the slot. Shanahan would be able to scheme up some disgusting stuff with Shenault in the fold."
NFL Comparison: Sammy Watkins/Greg Little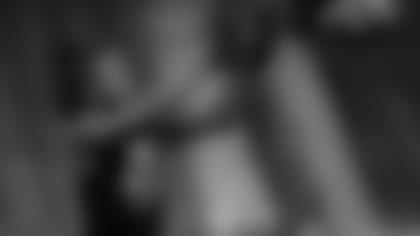 Jerry Jeudy, Alabama
2019 Season: Regarded as one of the top wideouts in the nation, Jeudy led the Tide with 77 passes for 1,163 yards and 10 touchdowns in 13 games. Jeudy averaged 15.1 yards per reception in 2019 en route to be being named first-team All-Conference pick for the second-straight year.
What the experts had to say: "Jeudy can play inside or outside but offers a unique ability to both widen or lengthen the field from the slot. His transition from deep threat to volume target in 2019 should help sell teams on his ability to become a pro-Bowl caliber WR1 who can help his offense on all three levels." - Zierlein
NFL Comparison: Santonio Holmes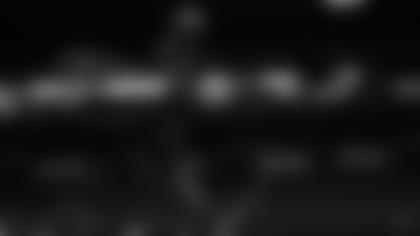 CeeDee Lamb, Oklahoma
2019 Season: Lamb garnered first-team Associated Press All-American and first-team All-Big 12 honors and was a Biletnikoff Award finalist while leading the Sooners with 62 receptions for 1,327 yards and 14 touchdowns in 13 starts. His 21.4 yards per reception topped the FBS among players with 40-plus receptions.
What the experts had to say: "Explosive, three-level playmaker and vital cog in one of the most potent offensive machines in college football over the last three seasons. Lamb uses speed and separation quickness to dominate competition in a scheme that frequently created open throws in space." - Zierlein
NFL Comparison: Chad Johnson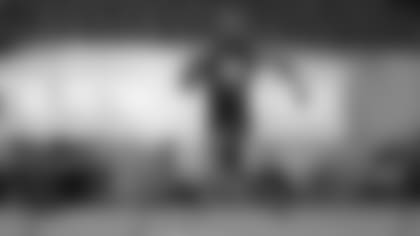 Henry Ruggs III, Alabama
2019 Season: Ruggs III averaged a team-high 18.7 yards per catch in 2019, while catching 40 targets for 746 yards to go along with seven touchdowns through 12 games.
What the experts had to say: "Ruggs' speed alone helps both the running and passing games because it forces safeties into more passive positioning. He can work all three levels and his ability to turn slants and crossing routes into big gainers could make him the favorite gift under the tree for a quarterback and offense in need of an explosive weapon." - Zierlein
NFL Comparison: Ted Ginn Jr.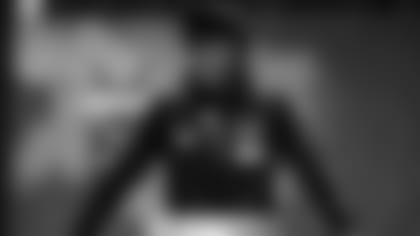 Tee Higgins, Clemson
2019 Season: Higgins led the Tigers with 1,167 receiving yards on 59 catches (19.8 yards per reception) to add to 13 touchdowns while earning first-team All-ACC honors.
What the experts had to say: "Long, angular frame with cheat-code body control and ball skills when attacking downfield. Higgins is leggy getting off of the press, but those same leggy strides are weapons of separation that help create big plays. He's played all three receiver spots and can be moved around to match up against cornerbacks. His size and "above the rim" talent make him a uniquely dangerous playmaker deep and in the red zone." - Zierlien
NFL Comparison: A.J. Green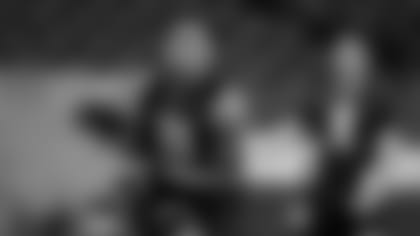 Justin Jefferson, LSU
2019 Season: Jefferson led the Tigers in receptions and tied for the FBS lead with 111 for 1,540 yards (13.9 yards per catch) in 15 starts. He finished second in the nation with 18 receiving touchdowns in 2019.
What the experts had to say: "He's slippery in space and able to stab and save throws with quick hands and fluid body adjustments. Teams looking for an inside/outside possession receiver with the size and savvy to make chain-moving catches could push Jefferson up the board." - Zierlein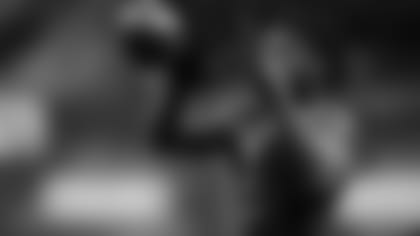 Brandon Aiyuk, Arizona State
2019 Season: Aiyuk garnered third-team Associated Press All-American and first-team All-Pac-12 honors after leading the Sun Devils with 65 receptions for 1,192 yards (18.3 yards per reception) with eight touchdowns. He was also regarded as one of the top returners in the country.
What the experts had to say: "Aiyuk has size, speed and is a natural pass-catcher who plays with good energy but he must improve physicality to handle contested catches. His ability to create yards after catch could get him some early reps while he's still developing. He has the potential to develop into a WR3." - Zierlein
NFL Comparison: Robert Woods
Jalen Reagor, TCU
2019 Season: Reagor was a second-team All-Conference selection, leading TCU with 43 receptions for 611 yards (14.2 yards per reception) and five touchdowns in 12 starts. He also served as a return specialist, returning 15 punts for 312 yards (20.8 average) and two touchdowns in 2019.
What the experts had to say: "Reagor is a smooth athlete with blazing speed who has more playmaking talent than receiver skill and play-callers need to account for that when determining how to utilize him. He's electric with the ball in his hands so getting it to him quickly rather than asking him to consistently make plays for himself as a ball-winner could be crucial." - Zierlein
NFL Comparison: Curtis Samuel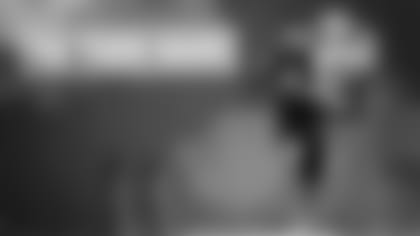 Michael Pittman Jr., USC
2019 Season: Pittman finished among the nation's leaders with 101 receptions for 1,275 yards (12.6 yards per reception) and 11 touchdowns in 13 starts. He was a Biletnikoff Award finalist and earned second-team Associated Press All-American and first-team All-Pac-12 recognition.
What the experts had to say: "Big, smart and reliable, Pittman falls into the "possession receiver" bin, but has top-notch ball skills that allow him to bully and best cornerbacks down the field. Improving release quickness against press will be an early focal point in an NFL camp, but his frame and physicality should create work space underneath even with close coverage." - Zierlein
NFL Comparison: Courtland Sutton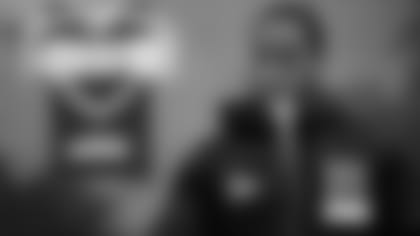 K.J. Hamler, Penn State
2019 Season: Hamler started all 13 games as a sophomore and caught 56 receptions for 904 yards (16.1 yards per reception) and eight touchdowns in 2019. He earned second-team All-Conference recognition as a receiver and honorable mention notice as a returner.
What the experts had to say: "Explosive slot target who hits the scales as a lightweight but could have heavyweight impact on games. Hamler's blazing speed is used solo and in route combinations to stress secondaries and create big plays. He had an alarming number of drops in 2019 and the routes are ragged, but his athleticism and separation burst on all three levels helps mitigate those concerns." - Zierlein
NFL Comparison: Tavon Austin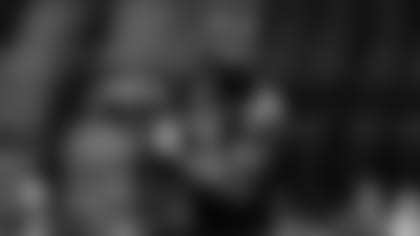 Denzel Mims, Baylor
2019 Season: Mims hauled in 66 catches for 1,020 receiving yards (15.5 yards per catch) and 12 receiving touchdowns in 14 starts on his way to earning first-team All-Conference honors.
What the experts had to say: "Mims is a long-striding outside target with excellent height, weight and speed and an insane catch-radius. He's a touchdown threat anytime he's near the red zone, with the focus and body control to finesse and finish catches above the rim." - Zierlein
NFL Comparison: Tre'Quan Smith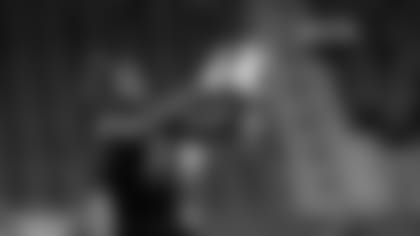 Tyler Johnson, Minnesota
2019 Season: Johnson garnered first-team All-Conference accolades by finishing among the nation's leaders with 86 receptions for 1,318 yards and 13 touchdowns in 13 starts.
What the experts had to say: "Contested-catch warrior who plays the game like a big brother imposing his will on his younger brothers on the playground. Johnson's lack of speed and explosiveness make it hard to create clean catch windows unless he's working against zone. However, he's an absolute rebound champ, using instincts, timing and an impressive knowledge of body control to keep defenders away from the football and make it his own." - Zierlein
NFL Comparison: Jakobi Meyers
Donovan Peoples-Jones, Michigan
2019 Season: Peoples-Jones started nine of 11 games and caught 34 receptions for 438 yards (12.9 average) and six touchdowns in addition to 24 punt returns for 173 yards.
What the experts had to say: "His route tempo is sluggish, but he has some savvy and shortcuts footwork for out-breaking routes to the boundary. He doesn't run well enough to play outside in the pros but has decent tape as a big slot." - Zierlein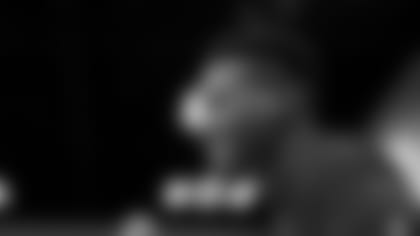 Bryan Edwards, South Carolina
2019 Season: Edwards was named second-team All-SEC in 2019 after leading South Carolina with 71 receptions for 816 yards (11.5 yards per reception) and six touchdowns in 10 starts. He missed the final two games of 2019 with a knee injury. He recently suffered a broken foot in February while training for the NFL Combine.
What the experts had to say: "Consistently productive, four-year starter with size to fight for tight-window throws and speed to challenge over the top. Edwards is capable of eluding press for quick releases into routes and strong enough to fight back against grabby coverage at the top of the route." - Zierlein
NFL Comparison: David Terrell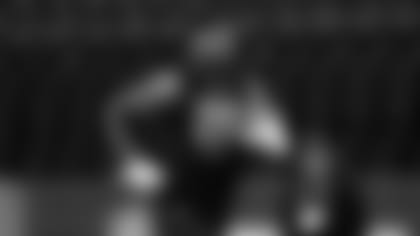 Jauan Jennings, Tennessee
2019 Season: Jennings suffered a knee injury in the summer of 2019, but managed to appear in all 13 games while leading the team with 59 receptions for 969 yards (16.4 average) and eight touchdowns in addition to 13 carries for 51 yards and a rushing touchdown.
What the experts had to say: "Big slot target with size, savvy and toughness, but lacking in functional speed and general quickness. Jennings can be clever in stemming and tilting coverage enough to open throwing windows, but getting away from press coverage is going to be difficult for him."