Wednesday was the start of the 2020 NFL league year which also officially commenced the free agency period. The 49ers announced several roster moves that impacted the team's position in next month's NFL Draft. Also, the NFL is offering complimentary access to NFL Game Pass to fans to relive some of the league's top moments. Here's a look at some of the top storylines for Thursday, March 19.
NFL Offers Fans Free Access to NFL Game Pass
Fans can relive past regular and postseason games, watch the Emmy Award-winning series 'Hard Knocks' and 'A Football Life' and more until May 31st for free. The NFL is now offering complimentary access to NFL Game Pass, across multiple platforms and devices. Learn more about this offer here.
The NFL also announced that NFL digital platforms including NFL.com, the NFL app and the NFL's official YouTube channel will offer fans full game encores each day. Featured games will be made available daily by 9 a.m. PT.
49ers Receive 13th-overall Pick in the NFL Draft
Following a trade with the Indianapolis Colts, San Francisco now owns seven picks in the 2020 NFL Draft. As it stands, the 49ers will head into April's draft with two picks on Day 1 and five selections on Day 3. See the entire 49ers draft order here.
With the 13th and 31st picks in the first round, here are the prospects analysts have suggested the team could look to with their selections:
Free Agency has Arrived
San Francisco had 15 unrestricted free agents and three restricted free agents coming out of the 2019 season. So far, the 49ers have announced contract extensions for Arik Armstead and Shon Coleman and one-year contract tenders for Kendrick Bourne and Matt Breida. Keep up with all of the team's free agency moves on the 49ers.com Free Agency Hub. Read more about the status of 49ers free agents and their impact on the field during the 2019 season here.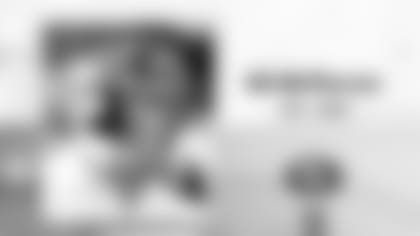 Longtime 49ers Coach and Executive Bill McPherson Passes Away
One of the most respected teachers in the game at the time, McPherson worked in multiple capacities on the 49ers coaching staff for over 20 years (1979-98), serving as linebackers coach (1979, 1987-88), defensive line coach (1980-86), defensive coordinator (1989-93) and assistant head coach/defensive assistant (1994-98). Hired by Pro Football Hall of Fame coach Bill Walsh in his first season with the team in 1979, McPherson was part of San Francisco's five Super Bowl Championships (XVI, XIX, XXIII, XXIV and XXIX).