As it currently stands, the San Francisco 49ers own seven picks in the 2020 NFL Draft that is set to kick off April 23. After a trade with the Indianapolis Colts, the 49ers picked up the 13th-overall pick in next month's draft in exchange for former first-rounder, DeForest Buckner. Following the trade, the 49ers now own two picks in the first round (13 and 31) with the remainder of their selections coming on Day 3 of the draft. It's worth noting these picks are subject to change given potential trades between the 49ers and another club between now and the draft.
San Francisco traded away their second-round pick to the Kansas City Chiefs for pass rusher Dee Ford and leveraged their third and fourth round selections to the Denver Broncos for Emmanuel Sanders, who hit the open market on Wednesday.
Last week, 15 NFL teams were awarded compensatory selections, however, the 49ers were not one of them. According to NFL.com, the number of compensatory picks allotted each year is limited to the number of teams in the league (32). To qualify for compensatory picks, teams must end up with more compensatory free agents lost than gained in a particular year.
To qualify as a compensatory free agent, players need to have been signed as unrestricted free agents before May 8, 2019, be on their team's roster for at least 10 weeks of the regular season and rank in the top 50 percent of the NFL's compensatory-pick formula. Players who were released by their previous team are not eligible for the formula.
San Francisco's additions outweighed their losses in 2019 with the signings of Kwon Alexander and Tevin Coleman among others. With the number of 49ers who became free agents on Wednesday, San Francisco could find itself on the receiving end of additional picks in 2021.
Here's where the 49ers currently stand heading into the 2020 NFL Draft: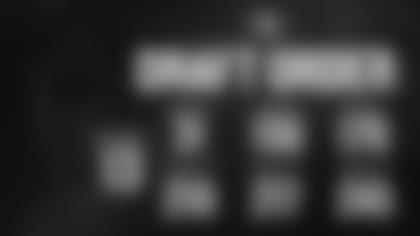 Table inside Article

| Round | Pick |
| --- | --- |
| 1 | 13 |
| 1 | 31 |
| 5 | 156 (from Denver Broncos) |
| 5 | 176 |
| 6 | 210 |
| 7 | 217 (from Detroit Lions) |
| 7 | 245 |