It's the goal for all NFL franchises to improve in some shape or fashion following the draft. The San Francisco 49ers managed to fill holes created by the departure of several players this offseason in hopes of making a Super Bowl return. While the past week was spent getting familiar with the 49ers newest additions, how much better did the 49ers division rivals get? Here is a break down of the NFC West's moves in the draft and how it affects their rosters heading into 2020 with the analysis of NFL.com writer Gennaro Filice.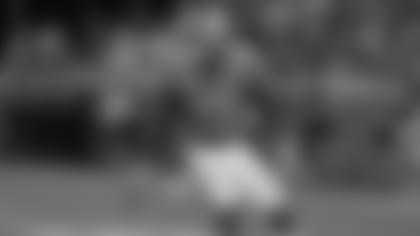 Arizona Cardinals
Arizona capped off an already noteworthy offseason (can't forget the Deandre Hopkins trade) by adding "uber-versatile" star linebacker Isaiah Simmons in the draft. They continued to restock depth along the defensive line in the fourth round with Leki Fotu and Rashard Lawrence.
Round 1: (8) Isaiah Simmons, LB/S, Clemson
Round 3: (72) Josh Jones, OT, Houston
Round 4: (114) Leki Fotu, DT, Utah
Round 4: (131) Rashard Lawrence, DT, LSU
Round 6: (202) Evan Weaver, LB, Cal
Round 7: (222) Eno Benjamin, RB, Arizona State
Filice: How will Simmons be deployed in Vance Joseph's defense? "He'll be a linebacker," the defensive coordinator said. "But we drafted this guy because of what we saw him do at Clemson. So, the things he did there, he's going to do for us also. As far as covering tight ends, and again, he's going to be a problem solver. Obviously, each game plan is different and, as problems come along and he can solve them for us he will definitely be a candidate to do those things for us." Here's hoping Joseph and Co. have the right plan to maximize Simmons' rare skill set. Something I'm fairly certain of: Arizona got a steal in Day 2 and Day 3. Jones, a battle-tested left tackle with NFL traits, had no business lasting until Round 3. And Benjamin, an open-field nightmare who came off the board in Round 7, could hit some home runs in the wide-open space created by Kliff Kingsbury's offense.
Los Angeles Rams
This offseason, Los Angeles saw the departure of veteran running back Todd Gurley. Without a first round selection in the draft due to last October's trade for Jalen Ramsey, the Rams looked to replace Gurley's void by drafting Florida State running back Cam Akers in the second round. With nine total picks, the Rams managed to address eight different positions to fill holes of several offseason departures, including Brandin Cooks, C.J. Anderson and Lamarcus Joyner.
Round 2: (52) RB Cam Akers, Florida State
Round 2: (57) WR Van Jefferson, Florida
Round 3: (84) OLB Terrell Lewis, Alabama
Round 3: (104) S Terrell Burgess, Utah
Round 4: (136) TE Brycen Hopkins, Purdue
Round 6: (199) S Jordan Fuller, Ohio State
Round 7: (234) LB Clay Johnston, Baylor
Round 7: (248) K Samuel Sloman, Miami (Ohio)
Round 7: (250) G Tremayne Anchrum, Clemson
Filice: Draft for need or take the best player available? It's the age-old draft debate -- and one that's top o' mind with Los Angeles' draft class. For most of last season, the O-line was viewed as a chief culprit in L.A.'s offensive reversion. Consequently, after the Rams didn't bring in any new offensive linemen in free agency, you figured they'd toss some early draft capital at the problem last week. Not so much. GM Les Snead waited until his final selection -- a compensation pick at No. 250 overall -- before adding a blocker. So I guess the Rams will be running it back with the same unit Pro Football Focus ranked 31st last season. That is a failure. So why does the grade not reflect that sentiment? Well, putting the O-line issues aside for a second, the first four players Snead selected really tickled this draft grader's fancy. In a quietly loaded RB class, Akers got lost in the shuffle. The former five-star recruit routinely produced behind a porous offensive line at Florida State -- which could be good training for his pro career, if the Rams' O-line doesn't shape up quick. Jefferson's exactly the kind of polished route runner you'd expect from the son of a former NFL receiver/current NFL receivers coach. He should provide immediate returns for detail-oriented Rams coach Sean McVay. In a thin pass-rushing class, Lewis is a first-round talent who just needs his body to cooperate. And Burgess is a multi-talented defensive back who could fill a number of roles for the Rams, starting in Year 1. Long story short: Snead inexplicably ignored a major need ... but added four potential rookie difference makers elsewhere.
Seattle Seahawks
With several trades over the weekend, the Seahawks came out of the three-day event with eight rookies in this year's draft. Despite no update on the potential return of Pro Bowl defensive end Jadeveon Clowney, Seattle managed to bolster their pass rush in Darrell Taylor and Alton Robinson.
Round 1: (27) LB Jordyn Brooks, Texas Tech
Round 2: (48) DE Darrell Taylor, Tennessee
Round 3: (69) G Damien Lewis, LSU
Round 4: (133) TE Colby Parkinson, Stanford
Round 4: (144) RB DeeJay Dallas, Miami
Round 5: (148) DE Alton Robinson, Syracuse
Round 6: (214) WR Freddie Swain, Florida
Round 7: (251) WR Stephen Sullivan, LSU
Filice: One thing's for sure: The Seahawks draft to the beat of their own drum. Brooks had his fans in league circles. Directly following the pick, virtual draft maestro Trey Wingo observed, "Well, this is interesting, because I had one coach tell me this week, 'I wish people would stop putting Jordyn Brooks in their mock draft -- we love this kid, we don't want everybody to know him." The tackling machine's Texas Tech tape is indeed fun. Yet still: The notion of spending a first-round pick on a downhill thumper -- without established coverage skills -- seems like a questionable use of draft resources in 2020. Especially when off-ball linebacker wasn't an immediate need for this annually contending team. On Day 2, Pete Carroll and John Schneider looked to infuse both lines with some much-needed talent. Taylor brings the length and strength Seattle desires off the edges. The only problem is he remains unrefined as a playmaker/finisher despite five years of service in the SEC. Lewis is an absolute road-grader in the ground game at 327 pounds. The only problem is he remains somewhat of a liability in pass pro, which isn't ideal for the preservation of franchise superman Russell Wilson.