Here are your top 49ers storylines for Tuesday, November 9.
New and Notable
Updates on OBJ, Mike McGlinchey, Jalen Hurd and Others from Kyle Shanahan
The biggest news coming off of the San Francisco 49ers Week 9 loss to the Arizona Cardinals was former first-round tackle Mike McGlinchey's injury status.
McGlinchey suffered a quad injury in the fourth quarter of Sunday's game and it was reported San Francisco's right tackle would miss the remainder of the season. Kyle Shanahan spoke with the media on Monday, confirming the news that McGlinchey sustained a quad tear and will undergo season-ending surgery.
Also coming out of Sunday's game, wide receiver Mohamed Sanu Sr. (knee sprain) and safety Tavon Wilson (foot) are expected to miss some time. Per Shanahan, the two will continue to undergo testing to learn of the extent of their injuries.
Despite Loss, Jimmy Garoppolo, Brandon Aiyuk are Trending Upwards
There are no moral victories in football, especially coming off of the San Francisco 49ers disappointing loss to the Arizona Cardinals in Week 9. Despite San Francisco's struggles, several members of the 49ers are coming off of notable performances. Here are several players who stood out according to Jeff Deeney of Pro Football Focus:
Tech Tuesday powered by Cisco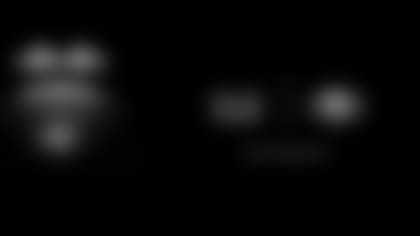 Did you know that over the course of a typical game day 25,000+ fans at Levi's® Stadium account for more than 10 TB of data running across the Cisco network? That's equivalent to 22,000 episodes of Game of Thrones or 8.7 million WhatsApp messages. Thanks to Cisco's network, fans can share their experience on social media and venue operators can make real-time, data-driven decisions to keep operations running smoothly throughout Levi's® Stadium.
75 for 75
"75 for 75" is an article series from the 49ers Museum highlighting moments in the team's history as part of the franchise's 75th Anniversary celebrations in 2021.
Earning the 49ers Len Eshmont Award once is an honor. Winning it eight times is an unprecedented show of respect.
Bryant Young garnered that level of reverence from his teammates during his 14 seasons as the anchor of the 49ers defensive line. It began on opening day of Young's rookie season when he chased down and sacked Raiders quarterback Jeff Hostetler for a 21-yard loss in his NFL debut.