Some of the most iconic Asian American and Pacific Islander players in the NFL have built a legacy with the San Francisco 49ers. Polynesian Football Hall of Fame inductees Mike Iupati, Jesse Sapolu, Russ Francis, Riki Ellison and Manu Tuiasosopo are just a few names of pro AAPI players that have worn the red and gold. Since the 49ers were founded in 1946, the team has endowed a rich history of Asian American and Pacific Islander representation in the NFL.
In fact, just four months after Jackie Robinson broke the color line in professional baseball, Kaname "Wally" Yonamine lined up as San Francisco's starting running back on the team's opening day of the 1947 season and became the first athlete of Japanese ancestry to play pro football.
In honor of Asian American and Pacific Islander Heritage Month, 49ers safety of Tongan descent, Talanoa Hufanga, and 49ers offensive lineman of Samoan and Filipino descent, Keith Ismael, reflected on the contributions and influence of Asian Americans and Pacific Islanders on the culture and achievements of the San Francisco 49ers and shared how they represent the next generation:
What is it like to represent your family and culture in the NFL?
Hufanga: "To represent my family and culture at the highest level has been a privilege. It truly is an honor to shine a light on the culture but also being disciplined in the ways that we act and the humility that we act with."
Ismael: "It's everything, we're so rich in our culture. Being of Samoan background, but also of Filipino background, there's a little more Polynesian representation in the NFL, but being Filipino is something that's a little bit more exclusive of a club per se. So it's really important for me to show the people who don't think they'll make it, that they can. I have several family members that played football, so it's an honor to show out for the ones that did it before me."
What is it like to be a part of a franchise with rich AAPI history? How do you wish to represent the next generation of AAPI players in the NFL?
Hufanga: "I want to represent the next generation by just being the best version of myself. It has to be with obedience and humility. I've been fortunate enough to be at all three levels – high school, college and the NFL – being able to represent my culture with the rich history that is behind it, I just want to continue to shed light on it. For me and other AAPI players in the league, it's just about being the best version of ourselves for the next generation."
Ismael: "I've been a Niner fan my whole life, so I've known Jesse Sapolu. I met Jesse at the start of my NFL career before I even got drafted, so I look up to Jesse as an uncle. He went to one of my college games and our families know each other. It's an honor to wear the colors he wore. To be a part of a club that not a lot of people are able to be a part of and representing it to the fullest is the biggest pride that I can take."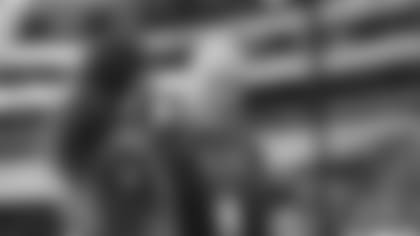 What are some values that you inherited from your culture that you rely on in your daily life and on the football field?
Hufanga: "Respect is the number one thing that I rely on. My family, my pops, they made sure that that was at the forefront for our family and the understanding that when you have respect for people, for your elders, you can do a lot of things right."
Ismael: "Definitely discipline and humility. Our cultures are big on, discipline, respect, humility and hard work. It's integrated into our daily lives in every aspect. Learning those core values and having them imprinted to me from a very young age, it just carried on to the football field. It became second nature."
What's the AAPI brotherhood like in the NFL?
Hufanga: "The brotherhood in the NFL, specifically the Polynesian players, has been incredible. It's something that not a lot of cultures understand, but it's almost like you have a brother on the other team regardless of the situation, regardless of the plays during the game, you're going to hug after the game and understand how deeply rooted we are together. There's not that many of us out there, so we want to stick together and be as close as possible to represent our culture in the best way possible."
Ismael: "It's strong, no matter what game it is or where you're at, we usually try to find each other before or after the game. We usually know when we're playing each other, even before. It's a proud group, there's not many of us. It's an honor to represent us no matter what. As a collective, it's important that we just show the younger generation that they can make it too."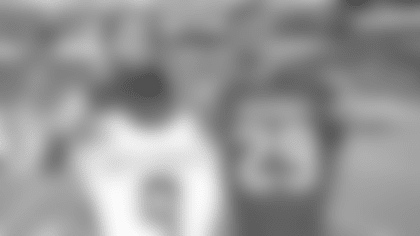 How does being in the NFL allow you to highlight your culture?
Hufanga: "The national media attention that you can get allows you to be the best version of yourself, but also allows you to celebrate and put on for the culture with everyone watching."
Ismael: "Many of us come from small islands, so it really shines a light on a place that people don't really know about. As social media and media in general has grown over the years, and as more and more AAPI players show up on the national stage, people see more and are intrigued more... Being able to play on such a big stage for everybody to see and to inspire the younger generation, it means the world. I feel like I just try to do it to my fullest – every day, every game, every year. Our hallmarks are like our tattoos, it's easy to tell who's who. A lot of people might just think that it's cool artwork, but there's so much cultural history behind it. It's a different type of weight on our bodies because these were marks of our warriors back in the day. We take that with great honor, we take the ritual of getting these artworks with pride. So being able to showcase that and being able to bring exposure to our culture, I mean, it's everything."