By Joe Hession, 49ers Museum Historian
Just four months after Jackie Robinson broke the color line in professional baseball, Kaname "Wally" Yonamine lined up in the San Francisco 49ers backfield and became the first athlete of Japanese ancestry to play pro football. His first carry for the 49ers on opening day of the 1947 season gained just one yard. More importantly, he helped open the door to people of color in American sports. It was the first step in a unique athletic journey that eventually earned him a spot in the Japanese Baseball Hall of Fame.
World War II still lingered in the minds of San Franciscans when Yonamine started in three of the 49ers 12 All-America Football Conference games in 1947. Homes in The City continued to hang blackout curtains and air raid warning sirens occasionally blasted in the middle of the day.
Japanese-American citizens who had been whisked off to government internment camps early in the war were returning to find their Bay Area homes occupied and businesses shuttered. They yearned to reclaim their rightful place in American society, to assimilate back into San Francisco life.
Word that the San Francisco 49ers signed a Japanese American player named Wally Yonamine spread rapidly through the Bay Area's close-knit Asian community. Yonamine is a member of the Nisei generation, children born in North America to Japanese-born immigrants. The idea of one of their own playing a uniquely American sport like football provided the community with a renewed sense of pride and belonging.
Yonamine's first taste of 49ers football came in a 1947 preseason intrasquad game in Salinas, CA. Approximately 400 vocal members of the Japanese American community were among the 3,000 fans on hand that day. Yonamine did not disappoint them.
Under a San Francisco Examiner headline that read "YONAMINE STAR IN 49ER GRID DEBUT," 49ers beat writer Bob Brachman gushed about the rookie's two-touchdown performance. Yonamine's first score came on a winding 89-yard punt return, the second on a 25-yard game-winning touchdown pass from quarterback Frankie Albert. But Brachman saved his finest prose for the all-purpose back's defensive skill.
"Yonamine was all over the place...his defensive work was something to behold. He knocked down two sure touchdown passes, intercepted several more and made tackles left and right," Brachman wrote.
As opening day approached head coach Buck Shaw had high hopes for his exciting new back. In a conversation with Curly Grieve, the San Francisco Examiner's sports editor, Shaw said, "He (Yonamine) does his best work out there on the plains. We have to get him out there on the end of a pass or lateral."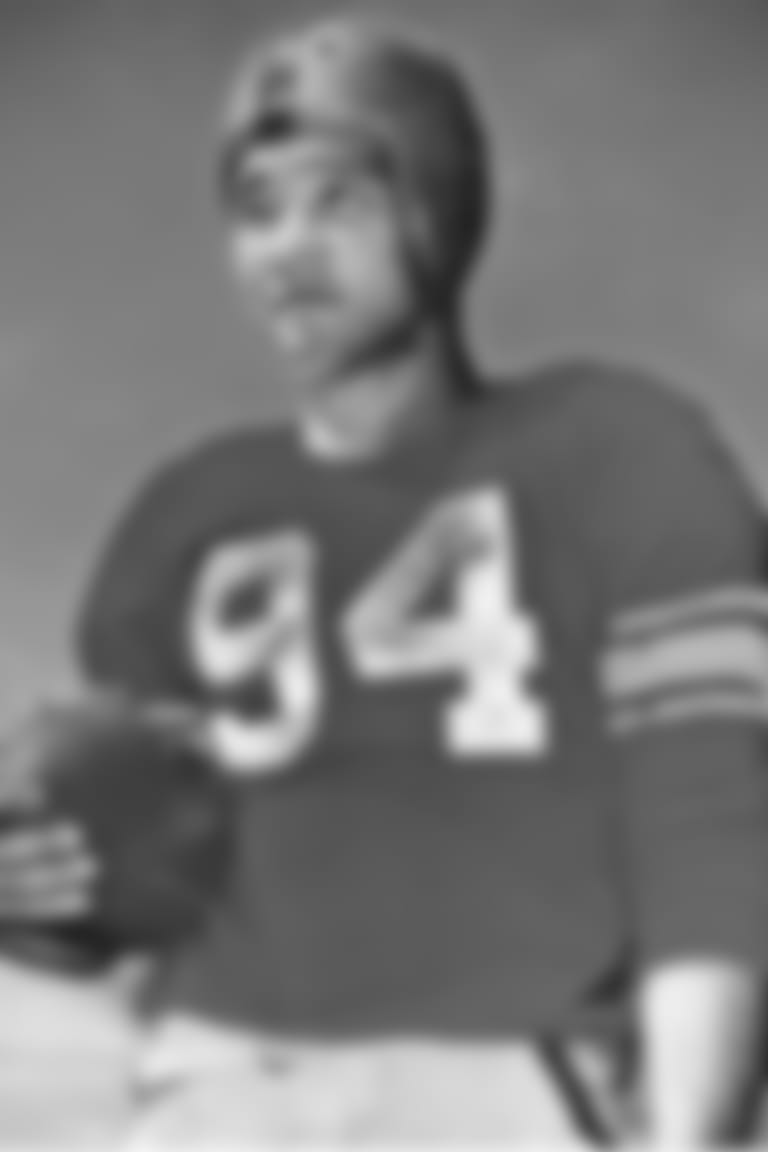 Yonamine's road to the 49ers followed an unconventional route. It began on the red volcanic soil and dirt fields of Olowalu, Maui where his parents struggled to earn a living in the nearby sugar cane plantations. His father, Matsusai Yonamine, was born in Okinawa. His mother, Kikue Nishimura, and her family immigrated to Maui's cane fields from Hiroshima, Japan early in the 20th century.
As a youngster, Wally also went to work on the sugar plantations. Football and baseball were his escape from the tedious toil. Without money for equipment, Yonamine needed to be creative. He fashioned a football out of an empty corn can, wrapped it in newspaper, then gathered his brothers and neighbors for rugged football "practices." Many of their games were played on the west Maui beaches that now are lined with high-end vacation resorts.
As a 9th and 10th grader at Lahainaluna High School, Yonamine dominated at the varsity football level. In his first game, the 14-year-old freshman fired a 35-yard scoring pass, raced 11 yards for a touchdown, and returned an interception 70 yards for a third touchdown. His gridiron exploits earned headlines in the Maui News as Lahainaluna surged to the Maui football championship.
Then, one week after the 1941 prep football season ended, Pearl Harbor was bombed. While the turmoil and uncertainty of war raged around him, Yonamine kept his sight set on an athletic career and it was clear his skill deserved a stiffer test. Before his junior year, Yonamine convinced his parents to allow him to stay with relatives on Oahu where he could fulfill his dream of playing at Honolulu Stadium for Farrington High School.
In Honolulu, Yonamine proved his success on Maui was not a fluke. He led his team to an undefeated season in 1944 and in the postseason title match with powerful Kamehameha High, Yonamine scored all of his team's points in a 26-20 victory. The Honolulu Advertiser selected him as the league's Most Outstanding Player.
Word of the teenager's speed, shifty moves and open field elusiveness traveled beyond the Hawaiian Islands, catching the eye of a handful of pro football scouts. Among them were Pittsburgh Steelers' head coach Jock Sutherland and 49ers skipper Buck Shaw. Then came another of the twists of fate that shaped Yonamine's life.
Within days of graduating from Farrington High in June 1945, Yonamine received a draft notice from the U.S. Army. He reported for boot camp to the Army's Schofield Barracks located just outside of Honolulu. Six weeks later Japan surrendered.
With the war over, the Army put Yonamine's athletic skill to use. He secured a spot on the Army base's football team, then was selected to travel with the Hawaii All-Stars. That's when 49ers coach Buck Shaw got involved.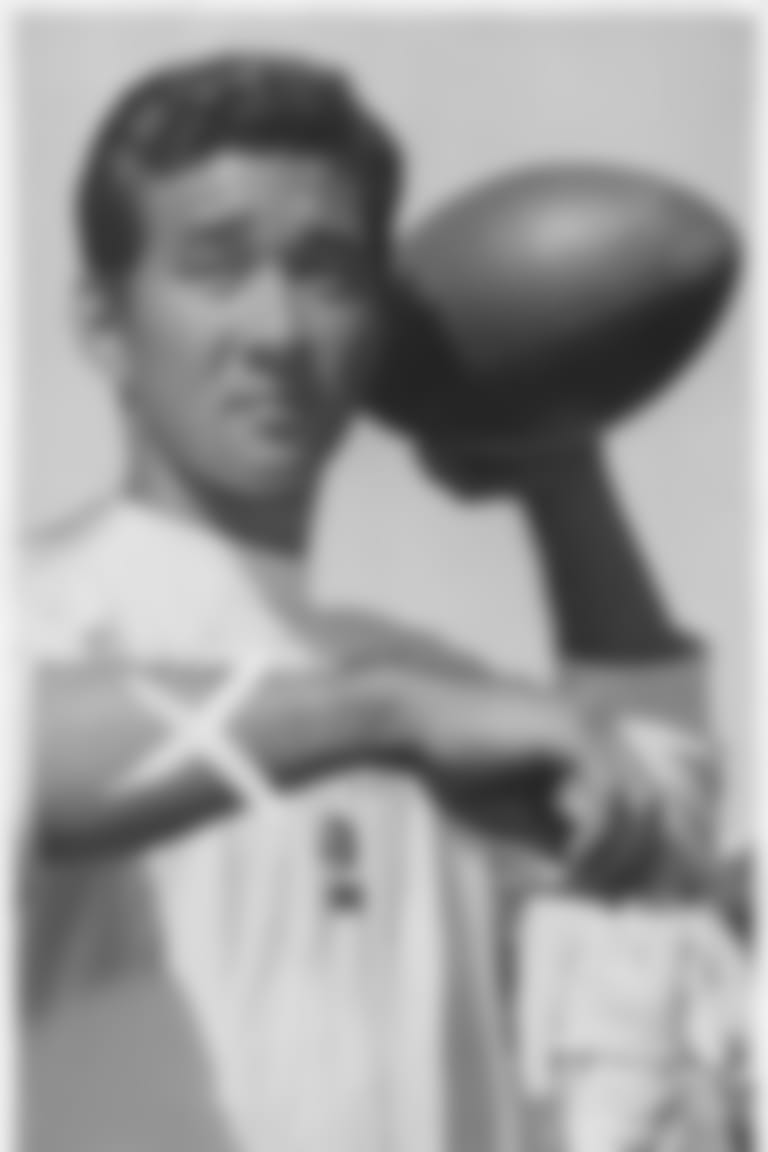 The Hawaii All-Stars made a West coast swing in 1946 playing Fresno State, San Jose State and the University of Portland. Scouts from several universities and a handful of professional teams scrambled to get a look. Yonamine's performance convinced Coach Shaw and 49ers team owner Tony Morabito to sign him. Although Yonamine never played college football, the 49ers offered him a two-year $14,000 contract, a phenomenal amount of money for a player untested by college competition.
At the last minute Ohio State offered him a football scholarship and USC and St. Mary's College showed interest, but Yonamine's heart was set on pro football. It offered him the chance to earn money and rescue his parents from the rigors of work in Maui's sugar cane plantations.
In July of 1947, Yonamine boarded a Pan Am flight in Honolulu en route to SFO for his first 49ers training camp. When he touched down in San Francisco, Lou Spadia, the 49ers office manager who would eventually become team president, was waiting for him. In later interviews, Spadia said his mission was to make Yonamine feel comfortable on the mainland. When the young islander emerged from the plane in a short-sleeve shirt on a foggy San Francisco night Spadia realized he had work to do. His first chore was to find Wally a jacket and warm clothing.
Yonamine's signing was announced in the local papers. The San Francisco Chronicle proclaimed, "Wallace Yonamine, 5-foot 9-inch, 175 pound halfback, the first American boy of Japanese parentage to break into Major League professional football...is expected to provide Coach Buck Shaw the climax runner needed so badly last season." A San Francisco Examiner headline read simply "49ers Sign Island Star."
"It would have been very difficult for him when he came here," said former 49ers lineman Jesse Sapolu, who attended Farrington High School 35 years after Yonamine, then starred at the University of Hawaii. "Even for me, when I came here in the 1980s, there was a sense of awe about being in California after growing up in the islands. The most basic things are so different, like food and what clothes to wear."
But Yonamine had a much bigger burden. Sapolu stressed that Yonamine carried the responsibility of being a role model for both the Asian and Hawaiian communities. He was a symbol of pride for two distinct cultures.
Wally was a pioneer. He broke down the door for us. Back then it was incomprehensible that Polynesians or someone of Asian descent would play pro football. So he had to do well. There would be tremendous pressure to succeed not just for himself, he had to do well for his family and community. Jesse Sapolu
Adapting to life in San Francisco after growing up in the insular world of the Hawaiian Islands was a challenge. Several 49ers players and front office personnel took Yonamine under their wings and provided assistance.
After Spadia provided Yonamine with the basics - housing, familiar food and warm clothing - Yonamine began to adjust to a new culture.
He shared a room with Eddie Carr, a rookie running back from Philadelphia, PA. Together they frequented San Francisco restaurants and jazz clubs and became close friends.
During training camp, Yonamine dined with the team, but noticed the menu lacked an essential ingredient. He politely mentioned to Coach Shaw he was losing weight because there was no rice on the table. Shaw ordered the cooks to serve steamed rice with every meal.
"I remember him as a quiet kid, kind of shy," former teammate Jesse Freitas said in an interview from 2013. "We all liked him. I mingled with him during practice with the backs. He had a good sense of humor... There were a lot of World War II vets on that team. I don't recall anyone commenting on his heritage. We knew him as the Hawaiian kid."
Before long members of the local Japanese American community called on Yonamine and invited him to picnics in Golden Gate Park, community events and dances.
On the field, Yonamine faced a tougher challenge. He tried to wrestle playing time away from a veteran backfield consisting of quarterback Frankie Albert and running backs Norm Standlee, Len Eshmont and John Strzykalski.
Initially, Yonamine was used as a kickoff and punt returner, but by Week 4 he was seeing more action out of the backfield. Playing in front of 52,823 fans at Kezar Stadium against the New York Yankees, Yonamine nabbed an Albert screen pass and wiggled his way for 15 yards to set up a touchdown.
The following week Yonamine sparked a comeback against the Buffalo Bills. San Francisco trailed Buffalo 24-7 early in the third period when Yonamine fielded a punt, squirmed through a pack of tacklers and darted 25 yards to the Bills 28-yard line. On the next play, he took a handoff and bounced outside for five yards. Seconds later Jesse Freitas connected with Alyn Beals on a 14-yard touchdown pass and the 49ers posted 34 unanswered points to win 41-24.
Midway through the season, Yonamine had his best game. He started at halfback against the Chicago Rockets and averaged 4.7 yards on eight carries, including an elusive 17-yard scamper to set up a score. He also caught two passes for 24 yards. On defense, he intercepted a potential scoring pass that helped preserve the 42-28 victory.
The 49ers concluded the 1947 campaign with an 8-4-2 record, good for second place behind the powerful Cleveland Browns in the AAFC's West Division. In his first season of pro football, the 23-year-old Yonamine showed promise. He recorded 74 yards rushing on 19 carries (3.9 yard average), caught three passes for 40 yards, and posted 156 yards on kick returns. He also played a valuable role in the secondary as a sure tackler who provided outstanding pass coverage.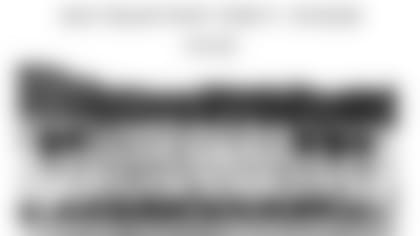 Yonamine considered his rookie season a success and returned to Hawaii confident he had a promising career ahead of him. With a respite from football, he satisfied his hunger for competition by joining a local baseball team. In another twist of fate, Yonamine fractured a bone in his left hand sliding into a base. Two weeks later he reported to the 49ers 1948 training camp with his arm in a cast.
While Yonamine watched from the sidelines waiting patiently for the fracture to heal he noticed a new man in the 49ers backfield. Joe Perry, the club's first African-American player, had signed with San Francisco in the offseason. His speed and power caught Yonamine's attention as he watched Perry slice through defenders during practice. It didn't take long for Yonamine to see the future. Perry would soon become the team's workhorse, operating out of their backfield for 14 seasons and earning a place in the Pro Football Hall of Fame.
The 49ers considered keeping Yonamine on the active roster while he healed, but after just two years of business, the team's economic situation was still shaky. Furthermore, without the injured reserve rules currently enjoyed by NFL teams, the 49ers were in a financial pickle and were forced to release Yonamine.
Although disappointed, Yonamine was not discouraged. He returned to Hawaii and quickly set out on a new path. He hung up his football cleats to pursue a baseball career. After flirting with several minor league baseball teams on the West coast and in Hawaii, Yonamine was set to sign with the Pacific Coast League's San Francisco Seals, managed by Lefty O'Doul.
In October 1950, O'Doul, a legendary San Francisco athlete, restaurateur and good-natured raconteur passed through Hawaii with his friend Joe DiMaggio where they arranged to meet Yonamine for dinner. DiMaggio's San Francisco upbringing and Hall of Fame baseball career are well documented, but O'Doul, who was also a San Francisco native, had an illustrious baseball career himself. During his 14 years in the big leagues, he posted a phenomenal .349 career batting average, fourth highest in major league baseball history.
More importantly, O'Doul was considered a baseball-deity in Japan after helping to popularize the game there in the 1930's. Before WWII he introduced baseball to Japanese schools, coached local teams, sponsored clinics and barn-stormed with a group of MLB all-stars. In the 1930s O'Doul even recommended the name "Giants" for the newly formed Tokyo ball club (now the Yomiuri Giants) to honor his previous affiliation with MLB's New York Giants. After the war, O'Doul rekindled his relationships with several Japanese clubs and became an unofficial sports ambassador between the U.S. and Japan.
In Honolulu, Yonamine was eager to swap batting tips with two of major league baseball's greatest hitters. Over dinner, O'Doul laid out his plans for the San Francisco Seals' upcoming season. He noted that Yonamine would be an outstanding AA and possibly AAA level player. Then he gently mentioned Yonamine would have difficulty moving above AAA baseball and into the major leagues.
O'Doul offered Yonamine another option. He let Yonamine know he had the potential to be a star in the Japanese baseball league where he would earn more money and enjoy a more comfortable career than in America's minor leagues. O'Doul's revelation was two-fold. He had a genuine concern for Yonamine's future and he recognized Wally was the right player to help normalize the tense relationship between Japan and America following WWII.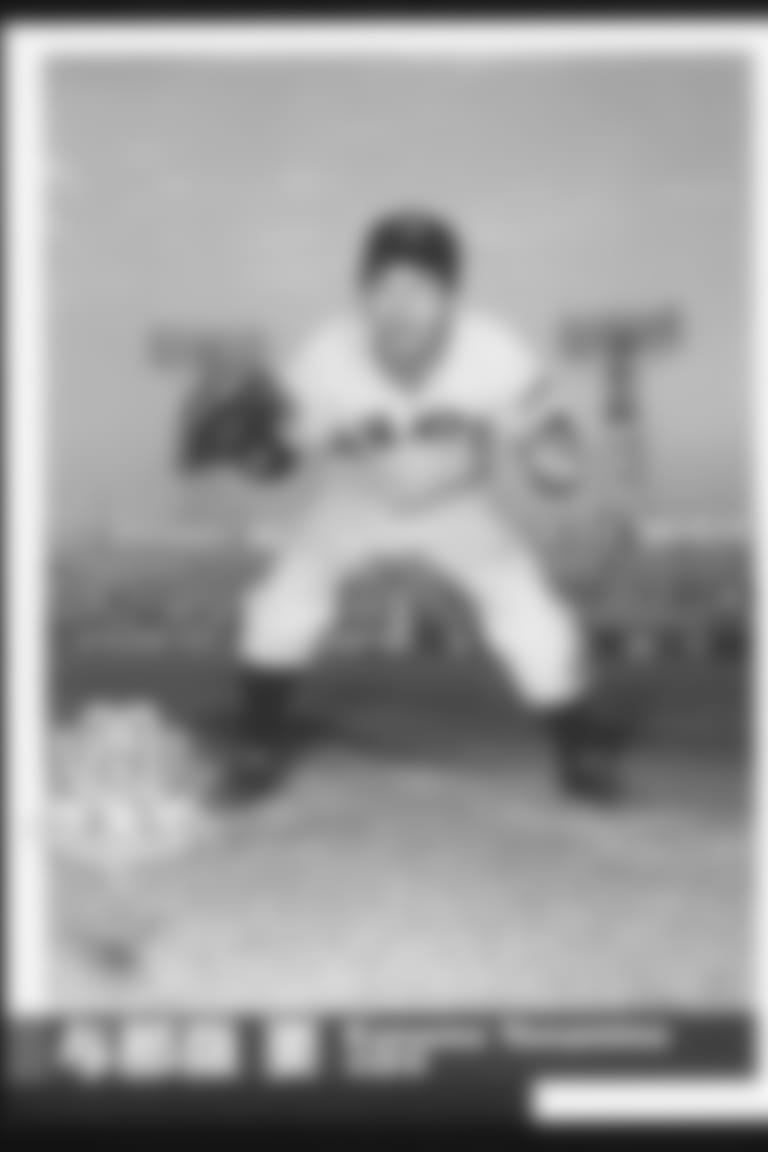 Yonamine decided to give Japanese baseball a try. O'Doul assisted by arranging for Wally to be released by the San Francisco Seals and signed by the Yomiuri Giants. Within two years Yonamine was a superstar in Japan. He batted .354 as a rookie, .344 in his second season, and eventually won three batting championships. During his 12-year career, Yonamine was selected to seven all-star teams and earned the league's MVP award in 1957. After his playing days, Yonamine managed the Chunichi Dragons and in 1974 led them to their first Japanese World Series title.
In 1994, Yonamine was selected to the Japanese Baseball Hall of Fame located at the Tokyo Dome. Eight years later his mentor Lefty O'Doul earned a berth there as a member of the Japanese Baseball Hall of Fame's class of 2002.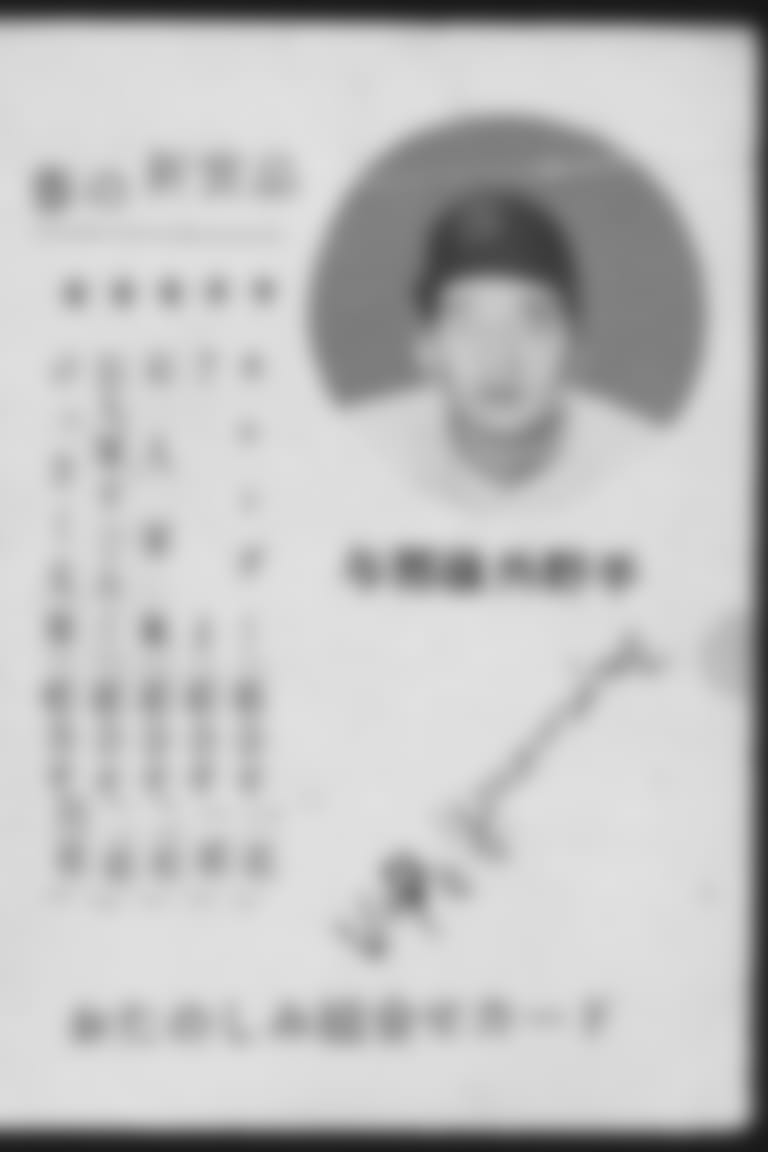 In recent years Yonamine's athletic talent and contribution to normalizing the relationship between America and Japan after WWII has been well recognized around the globe.
The 49ers celebrated Yonamine's football legacy during a 2002 preseason game with the Washington Football Team at Japan's Osaka Dome. Throughout the week Yonamine attended 49ers practices as a guest of Coach Steve Mariucci. Before the game, he was presented with a 49ers jersey labeled "Yonamine" and was celebrated as the first player of Japanese descent to play pro football. After serving as the 49ers honorary team captain, he retreated to the owners' box to view the game and received a highlight tape of his days as a 49ers running back and kick returner.
"It was an honor to be the first in the league," Yonamine said that day. "I hope that other players from Japan can reach the same level."
In November 2020, Yonamine will be inducted into the Asian Hall of Fame, established to educate the public about Asian contributions to the United States and the world, and to promote Asian artistic excellence and cross-cultural relationships.
The NFL honored Yonamine at the 2011 Pro Bowl as one of the inaugural members of "Hawaii's NFL Legends." The first class of Hawaiian legends also included Herman Wedemeyer, a well-known St. Mary's College football star from the 1940s.
At home in Hawaii, Yonamine earned induction to the Farrington High School Hall of Fame and the state of Hawaii's Sports Hall of Fame.
Yonamine lost his battle with cancer in 2011 at the age of 85 while living in Honolulu. The 49ers continue to celebrate his legacy through the Perry/Yonamine Award, which also honors Joe Perry, the first African-American to play for the 49ers in 1948.
The award is presented annually to a current 49ers player, a youth sports leader and a nonprofit agency exhibiting an exceptional commitment to promoting unity within their team and community. The winners each receive a $10,000 grant award that will be donated to their represented organization.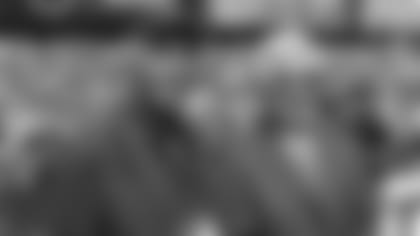 Listed here are the 49ers players who have received the award as voted on by their teammates:
2008 DB Donald Strickland
The community sports leaders and nonprofit winners of a $10,000 Unity Award grant are named below:
StandUp for Kids - Nonprofit
Coastside Cougars of Half Moon Bay via their football coach
Boys & Girls Club Central Florida via Ian Williams
Manteca Chargers via their football coach
Adolescent Counseling Services - Nonprofit
Safe Coverage Foundation via Antoine Bethea
Peninsula Pop Warner Little Scholars via their football coach
Lurie Children's Hospital via Robbie Gould
Berryessa Cougars via their football coach
Melanoma Foundation via Raheem Mostert
Special Olympics via coach
Golden Heart Fund via Ben Garland
Larry Harper-Good Tidings Foundation via sports leader
Old Skool Cafe - Nonprofit
Kenny Blow-BAWSI via sports leader