George Seifert's heart skipped a beat when he arrived in New Orleans for Super Bowl XXIV and realized he had forgotten his lucky sweater.
The 49ers first-year head coach, and defensive coordinator before that, was well known around team headquarters for his quirks and superstitions. At games and practices, Seifert avoided the 49ers logo on the field and refused to step on it. He habitually chewed Certs candies on the sideline, but only after he blew on them three times. In addition, of course, he dressed in the 49ers apparel that brought him good fortune.
Seifert was on the verge of living every football coach's dream: leading his hometown team onto the field for a Super Bowl game. Yet, the sweater that offered him composure through the season's ups and downs, home and away games and 16-2 record during the 1989 campaign, was folded and neatly stashed at the 49ers training facility in Santa Clara.
Seifert's quick-thinking assistant, Angi Repetto, anticipated the endless angst the missing sweater might engender. After a desperate phone call and an express mail delivery, Seifert's white 49ers sweater arrived in time for gameday. With his anxiety fitfully soothed, the rookie head coach fulfilled a deep-rooted quest. Seifert guided his beloved San Francisco 49ers to a Super Bowl championship by blowing out the Denver Broncos 55-10.
"When I was coaching I thought I had everything under control, but there were too many things to worry about," Seifert said. "So I would turn to zany little things that meant absolutely nothing and they helped me through the pressures of the position.
"I don't know why, but I would blow on a Cert. I often joked that I was actually just trying to get a Certs commercial so I could make some extra money."
As a native San Franciscan who attended Polytechnic High School, which was located directly across the street from the 49ers original home field at Kezar Stadium, Seifert had a life-long affection for the club. To Seifert, stepping on the 49ers logo was blasphemous.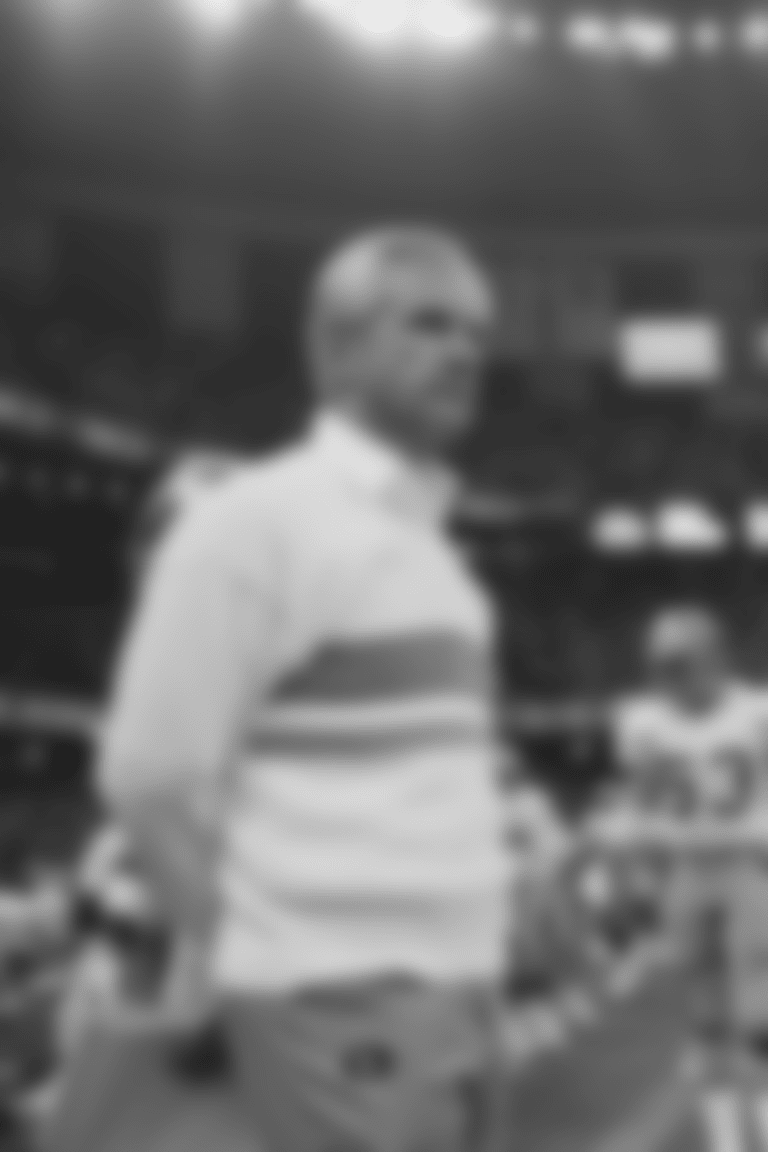 "As for the logo," Seifert said. "I didn't want to walk on it just out of respect for it and my passion for the San Francisco 49ers."
Seifert believes many NFL coaches have similar superstitious habits and that the harmless foibles are largely beneficial.
"If you're a coach in the league for any period of time, you develop a few quirks," Seifert said. "The pressures are such that you need outlets and it can't be just X's and O's, and it can't be just talking to players or yelling and screaming or what have you. There have to be other outlets."
Seifert's affinity for 49ers outerwear, particularly sweaters and jackets were evident the previous season after the Super Bowl XXIII victory and parade through San Francisco. As custom dictated, the team was invited to Washington, D.C. for a White House reception with President George Bush.
Club management realized that White House protocol suggested the team present the Commander in Chief with a gift commemorating the event. To do so, they prepared a specially designed red and gold 49ers jacket for President Bush emblazoned with the name "GEORGE" and "WORLD CHAMPIONS."
Prior to the gala, the 49ers public relations team left the jacket in the head coach's hotel room for safekeeping. After a day enjoying Washington, D.C.'s historical sights, Seifert returned to his room, spotted the jacket and thought an admirer had kindly left him a gift. He tried it on, enjoyed the fit and proudly wore it around the hotel.
After listening to numerous players and coaches compliment Seifert on his attire, public relations director Jerry Walker realized he had a conundrum on his hands. Then he coughed up the courage to tell the 49ers head coach the jacket was a gift for the President of the United States.
Seifert, who was probably considering the jacket as a new good luck charm, replied with a stoically straight face, "But it's got my name on it."
The 49ers dry-witted skipper may have been joking, but Walker took the hint. He quickly found an autographed 49ers football to present to Bush instead. Seifert kept the "George jacket," and years later, it made its way to the 49ers museum.
Seifert's journey to the pinnacle of the pro football world, which included five Super Bowl victories (two as head coach) began as a San Francisco Mission District schoolboy. He played pickup football games at Douglass Playground and spent his Sundays at Kezar Stadium working as an usher, selling peanuts and collecting seat cushions after the game to put a few bucks in his pocket. More importantly, it provided Seifert the opportunity to watch his favorite football team battle the NFL's elite.
"Having grown up in San Francisco in the early 1950s, I was always a 49ers fan," Seifert said. "My high school (Polytechnic) was right across the street from Kezar. I used to usher games at Kezar.
"I was there during the period of time when the 49ers didn't win much. We had some great players, Hugh McElhenny, Joe Perry, Leo Nomellini, Bob St. Clair. But we really didn't win. I remember running down on the field after the games when I was a kid trying to get the chin straps of Matt Hazeltine or any of the players."
Seifert was initially hit with the coaching bug as a high school player watching Poly's legendary football coach Milt Axt work his sideline magic. Years later, Seifert hooked up with another coaching heavyweight, Bill Walsh, at Stanford University. When Walsh took command of the 49ers, Seifert joined him as defensive backs coach, and later served as defensive coordinator.
"When I finally went to work for the 49ers," Seifert said, "I'd go into the office and actually be in the same building and working with my childhood heroes, guys like R.C. Owens and Billy Wilson. That was a special thing to me."
Under Walsh's tutelage, Seifert earned his first Super Bowl ring after the 1981 season. It was one of the highs he experienced on a life-long 49ers roller coaster ride. Seifert accumulated a handful of Super Bowl rings in San Francisco, but the pilgrimage began with an unforgettable bump that shaped Seifert's yearning for a championship. As a teenager, he watched the 49ers in their first-ever NFL playoff game surge to a 27-7 third quarter lead over the Detroit Lions. Then in the game's final 25 minutes, the 49ers collapsed. Detroit posted 24 unanswered points to beat San Francisco 31-27 and claim the divisional title and a shot at the Cleveland Browns in the NFL championship game.
"I was at that game for the 1957 playoff (as an usher) when we were way ahead of Detroit," Seifert said. "The Lions came back in the second half at Kezar Stadium and took that game away from us. That hurt for a long time. There was gloom all over the city. But then I was there at Candlestick (as a coach) for Dwight Clark's catch and the tremendous emotion and joy that spread around the city afterward. I can't even describe that feeling."
Clark's catch led to the club's first Super Bowl appearance, a 26-21 win over the Cincinnati Bengals and the ultimate catharsis for 49ers fans. The parade up Market Street after the Super Bowl XVI victory brought home to Seifert the enormity of the accomplishment. It was the 49ers first championship after 36 frustrating years of pro football.
"When we turned the corner onto Market Street, there was this explosion of people," Seifert said. "They see Joe Montana, and the mayor, and Bill Walsh. I was near the back and I remember seeing in the crowd people from the city that I knew, kids that I grew up with in San Francisco. I realized they were all waving at me."
After Walsh's retirement, Seifert was asked to fill the shoes of a Pro Football Hall of Fame coaching genius. He brought his idiosyncrasies to the head coaching office and proved he was up to the task. The kid who learned to throw a spiral at Douglass Park on 26th Street was the mastermind behind two 49ers Super Bowl championships and retired as the winningest head coach in team history with a 98-30 record.
To see artifacts and memorabilia from the 49ers history visit the 49ers Museum presented by Foxconn Industrial Internet. Guests can now visit the newest exhibit, "The Long Game," which highlights sports and social justice in the Bay Area. For more information on Museum tickets, hours and content, visit levisstadium.com/Museum.