To some, pumpkin loaf is just a seasonal treat, but for the San Francisco 49ers, it could be the secret weapon to some of their best performances.
In a video shared by NFL Films, tight end George Kittle said that he's been eating pumpkin loaf before games for some magic on the gridiron.
The tradition started back in Week 13 of the 2021 season, when his dad, Bruce, brought Kittle a slice of pumpkin loaf ahead of one of his best games.
"We had a bad couple of games in a row and my dad before the Seattle game gave me a pumpkin loaf," Kittle said. "I ate one, and I sit down next to Kyle Juszczyk and Jimmy (Garoppolo) and I was like, 'Hey do you guys want one?', and they're like, 'yeah, sure, I like pumpkin loaf'."
Although San Francisco didn't come out with a win in that contest, Kittle notched nine catches for 181 yards and two touchdowns against Seattle.
"After the first touchdown, Juice is just screaming in my face like, 'pumpkin loaf, pumpkin loaf!'," Kittle said.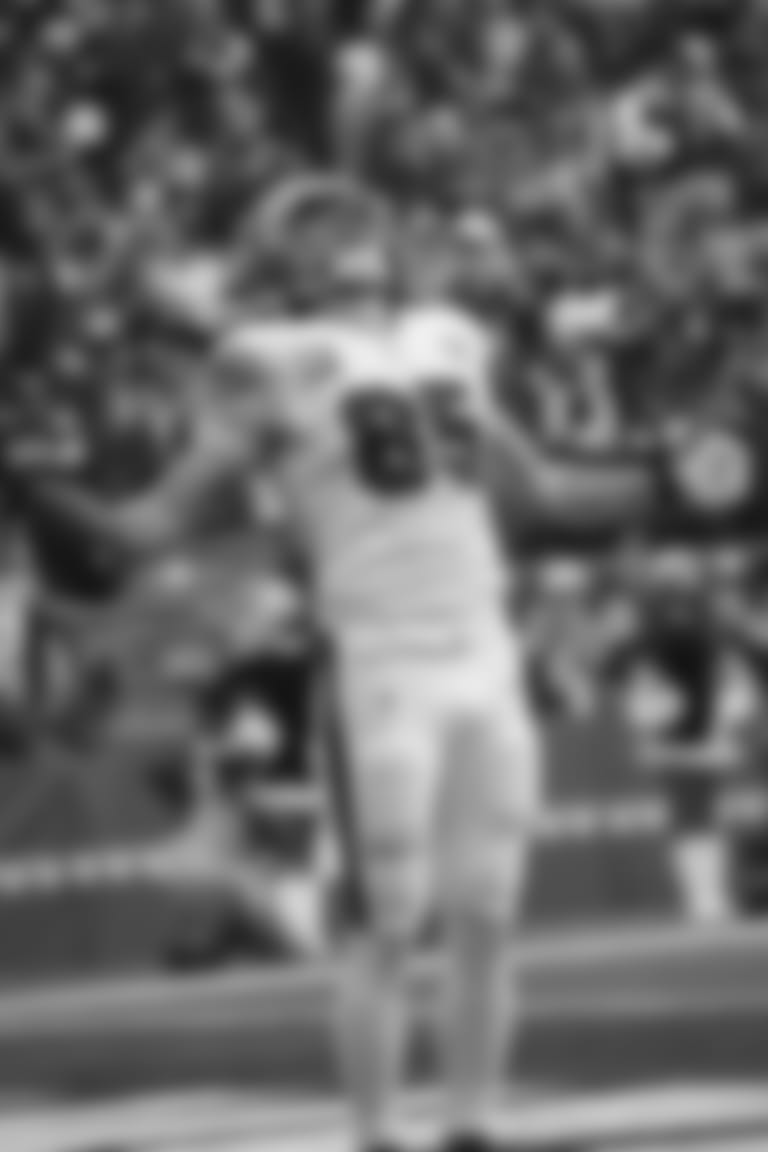 Kittle carried the newfound tradition into the next week of the 2021 season, when the 49ers traveled to Cincinnati to take on the Bengals. His father brought extra slices of pumpkin loaf for more of his teammates to enjoy before the game, and the 49ers found success.
The tight end was the NFL's leading receiver in that week, hauling in 13 receptions for 151 yards and one touchdown, and San Francisco defeated Cincinnati 26-23 in overtime.
"Everyone was just screaming, 'pumpkin loaf!', in my face," Kittle said. "So the pumpkin loaf has just randomly become a part of my pregame routine."
A few members of the 49ers defense have also taken part in the pregame tradition.
"I ended up eating it and I think I may have had my best game, eating some pumpkin loaf," linebacker Fred Warner shared. "I don't want to say I do it every game, but it's something that if it's available, I might have me a little pumpkin loaf."
This Thursday, the 49ers will travel back to the spot where the tradition first started, at Lumen Field to battle the Seattle Seahawks in the race for the NFC West.