This rookie season will look much different for the incoming class of 2020. Typically by the beginning of May, draft picks and undrafted rookies who have signed with a club have already began traveling to their respective facilities to get acclimated with their new teams and to the NFL.
Instead, onboarding is being held virtually, including rookie development programming.
A year removed from his own rookie campaign, linebacker Azeez Al-Shaair took part in a professional development and educational webinar along with fellow second-year players, Seattle Seahawks wide receiver D.K. Metcalf and Jacksonville Jaguars quarterback Gardner Minshew.
Metcalf, Minshew and Al-Shaair served as featured panelists on the rookie-only webinar, which 547 first-year players tuned in to. The hour-long session discussed several pertinent topics ranging from how to assimilate into the locker room, how to use social media positively, renting vs. buying a home and the transition from college to professional football - all while encompassing their own experiences of what to expect in Year 1.
"During the process, I asked (veterans) all of the questions I could to try to soak up all the knowledge," Al-Shaair told the rookies. "There's going to be a lot of people that are willing to help you as long as you're open to taking it. I had read a book, 'The 48 Laws of Power.' One of the points was talking about how nobody wants to help somebody who thinks they have it all figured out. So even if you think you know what you're doing, or whatever the case may be, humble yourself and move lightly. Be able to soak up all the knowledge that people are trying to give you."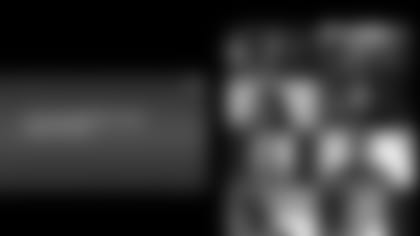 Al-Shaair is all too familiar with the challenges of not just adjusting, but making it to the NFL. A kid who is accustomed to overcoming obstacles understood it would be a challenging road to finding his way on an NFL roster. Al-Shaair was undrafted out of Florida Atlantic University and managed to play his way onto the 49ers roster following a standout preseason performance. But it wasn't an easy road to "success."
The linebacker dealt with homelessness as a teenager along with his seven siblings in Tampa, Fla. He also endured a devastating house fire that destroyed much of what his family had back in 2012. Years later, after returning to FAU his senior year in an attempt to improve his draft stock, Al-Shaair suffered a torn ACL, countervailing his NFL plans. Prior to his injury, Al-Shaair had amassed 146 tackles his junior season, ranking third in the nation in 2017.
Despite the setback, Al-Shaair finished his collegiate career as FAU's all-time leading tackler. He was also awarded the Wilma Rudolph Student-Athlete Achievement Award, honoring students who have overcome significant hardship to achieve academic success.
After beating out several veterans for a spot on the team, Al-Shaair was the only undrafted rookie to make the 49ers 53-man roster. He went on to appear in 15 games with four starts his first year in San Francisco. He moved from a special teams contributor to a starter following a midseason injury to Kwon Alexander and appears on track to maintain his role on the 49ers roster heading into 2020.
Al-Shaair won't let his circumstances define him. Although having a different path than of his second-year counterparts, Metcalf and Minshew, as an undrafted player fighting his way through adversity, Al-Shaair has a different understanding of patience, timing and appreciation while continuing to navigate his young NFL career.
"Just soak it all in," Al-Shaair advised the group. "Embrace where you're at, understand where you've been, understand where you're trying to go.
"Just be patient, trust your path and your process because there's going to be a lot of dudes in completely different positions than you. Stay in your lane, stay on your path and you're going to get to where you're trying to go."