---
---
About 49ers PREP
As a direct program of the 49ers Foundation, 49ers PREP presented by U.S. Bank provides youth from ages 7-18 with the opportunity to experience football through a multitude of diverse programs aimed at creating young, healthy leaders on and off the field. With grassroots efforts that include hosting the annual Levi's® Stadium High School Football Series, free youth flag football programs, and free youth football camps, 49ers PREP has increased participation steadily year over year across all programs in all nine Bay Area counties and beyond. While promoting a more enjoyable, safer game for boys and girls, 49ers PREP directly impacted more than 130,000 participants since 2014 and hosted 147 events in partnership with the NFL's "Play 60" initiative in 2019, which encourages children to get outside and play for 60 minutes each day.
---
---
Coach's Corner: Johnny Holland
What are some skills at the high school level that are important to teach to help prepare linebackers to play at the college level and beyond?
A lot of people think that because it's professional football, we have this complicated system that we teach, but really it all boils down to us teaching fundamentals every day. We teach the fundamentals of tackling, keeping the head out of the game, leverage-drive tackling. We teach how to get on and get off blocks, how to get into your stance and move out your stance. Where are you going to put your eyes when you line up and who are you looking at to tell you what to do. What's the best way to get to your drop spot and really focusing on footwork. It really all boils down to the fundamentals. It's all about who can execute the fundamentals at a high level. That's what we teach every day and that's what I would recommend to coaches at any level.
What are your thoughts on athletes at the high school level playing multiple sports?
I think it's really great if a high school athlete is able to play two sports especially and keep their grades up. If you're a football player and you can run track and play basketball or baseball it's going to help your coordination more by playing those sports. I always advise players that if it doesn't affect your grades definitely try to play multiple sports. The one main thing it does is keep you around that team camaraderie and you never know which one is your best sport unless you try. For me personally, I was a basketball player in high school and played football and I thought basketball was definitely my sport and I thought football was my sport. I look back now and I'm glad I played football. My advice to young kids would be, if you can play two sports, help your team win and be part of two or three sports, it won't hurt you.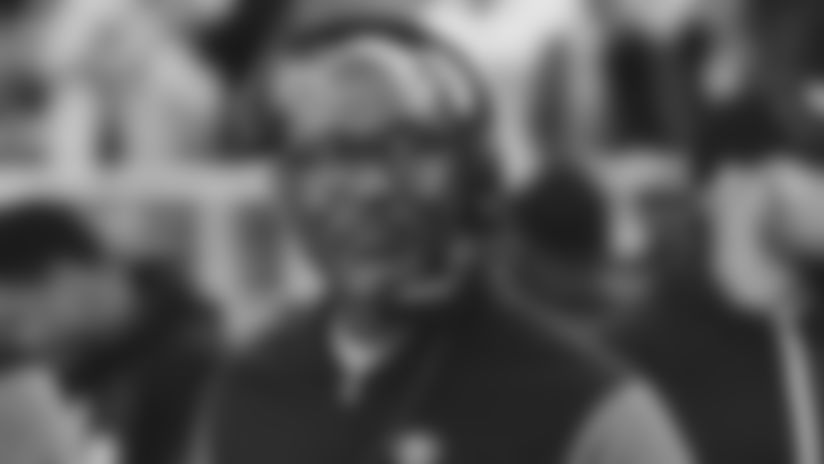 ---
---
NIKE 11 Online
As High School athletes remain focused on their fitness goals amidst the uncertainty of upcoming sports seasons, Nike and the NFL continue to provide digital tools that allow them to move and train, wherever they are, with a new virtual experience led by top athletes, including 49ers TE George Kittle.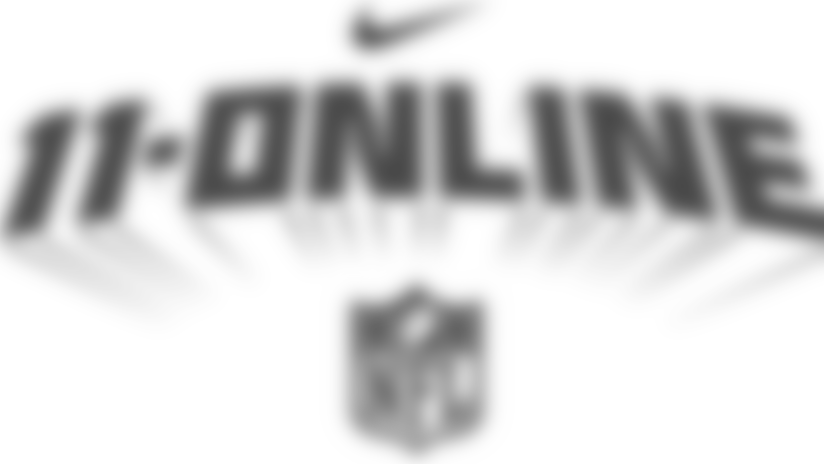 ---
---
Virtual Fitness Program
As a way to keep kids active and engaged while learning remotely, 49ers PREP presented by U.S. Bank created a Virtual Fitness program which is structured to align with the California Fitness Standards, enhancing participants in the areas of (1) Abdominal Strength & Endurance, (2) Aerobic Capacity, (3) Body Composition, (4) Flexibility, (5) Upper Body Strength & Endurance, and (6) Trunk Extensor Strength & Flexibility. Programs include:
General Health and Wellness exercises separated by grade
P.E Flag Football Unit
49ers FUEL nutrition worksheets
Virtual Fitness Program Log
"This or That" Brain Breaks
---
---
In the Community
Fresh Lifelines for Youth (FLY)
On Tuesday, November 10th The San Francisco 49ers and Fresh Lifelines for Youth (FLY) teamed up to make a virtual impact on 30 residents of Santa Clara County Juvenile Hall. 49ers players Azeez Al-Shaair, Daniel Brunskill, Ben Garland, JaMycal Hasty, and D.J. Jones helped lead a participatory session along with FLY staff discussing frustration management and triggers with the youth. Following the discussion Mountain Mikes Pizza was delivered to all residents of Juvenile Hall.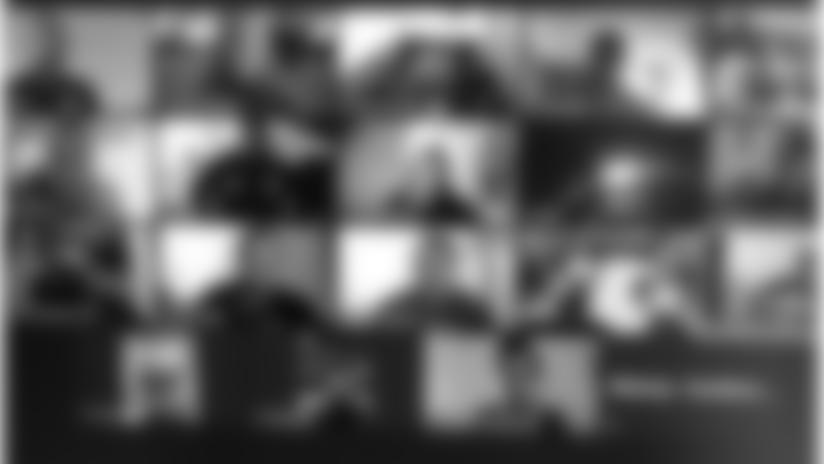 On Tuesday, November 10th, Mike McGlinchey teamed up with 49ers EDU to host a virtual art class with individuals with intellectual and developmental disabilities from Best Buddies, who have faced social isolation challenges during the COVID-19 shelter-in-place orders. Prior to the event, the 49ers shipped out art kits to the participants along with 49ers merchandise.
Best Buddies International is a nonprofit 501(c)(3) organization dedicated to establishing a global volunteer movement that creates opportunities for one-to-one friendships, integrated employment, leadership development, and inclusive living for people with intellectual and developmental disabilities (IDD).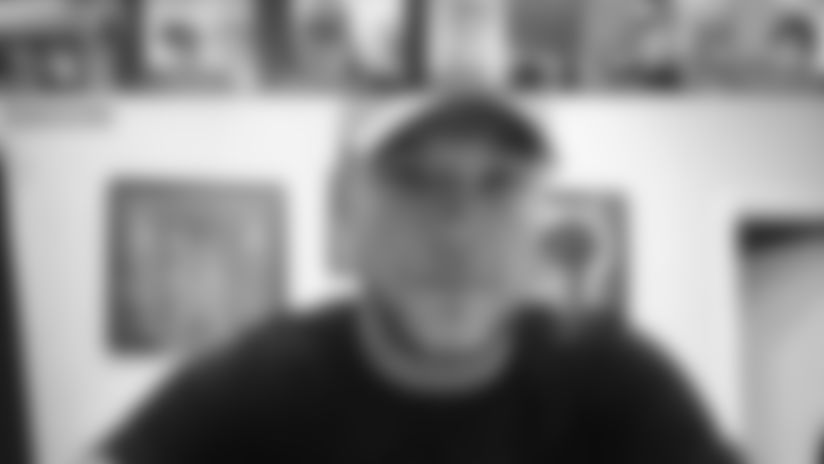 ---
---
CalHOPE
The San Francisco 49ers announced a partnership with the Department of Health Care Services (DHCS) and its CalHOPE Crisis Counseling Program.  CalHOPE delivers crisis support for communities impacted by a public health emergency (PHE) or national disaster.  The 49ers will join DHCS to help spread the message that CalHOPE's people and resources are available to help those in need during these difficult times.
As a part of this partnership, the 49ers Foundation and CalHOPE are teaming up to deploy resources throughout the Bay Area to support students, families, and communities in need throughout the COVID-19 pandemic. These resources include hand delivering 49ers EDU's Playbook, which includes STEAM content that leverages the game of football and Levi's Stadium as intrigue points for lessons on key subject areas to students across the Bay Area without access to computers. The 49ers and CalHOPE are also providing physical education resources, workout tips and supplementary materials from 49ers PREP presented by U.S. Bank to promote safe and healthy activities for youth wellness during the continued crisis. 
To learn more about these resources or to sign up to receive a physical copy of the EDU Digital Playbook, visit 49ers.com/calhope.
---
---
Player and Coach of the Week Nominations
Do you have a player or coach that has made a positive impact on their team, school or community? Nominate them using the below link for a chance to be recognized by the San Francisco 49ers for their outstanding work in the community.