Believe it or not, three-time Pro Bowl linebacker Joe Staley thinks his best days of football are ahead of him.
Willis is highly confident in his development and that's after undergoing minor offseason knee surgery. A dominant, but brief showing in the 2010 preseason by the two-time All-Pro linebacker has him prepared to showcase improvements in all areas of his game.
He can start demonstrating that progress this Sunday in the 49ers season opener at Seattle.
"I really feel like now I'm ready to take that next step in my game," Willis said on Monday.
The confidence Willis has in his teammates and himself makes him believe he can do better this season and improve on a year in which he racked up 173 tackles, four sacks, three interceptions and three forced fumbles in addition to being named the 49ers' Most Valuable Player.
"I know I can't do it without the guys in this room. In the last few years, I haven't done it by myself. I've had great guys playing around me and even these guys this year are even better."
Even after totaling 584 tackles in his first three seasons, the 49ers defensive captain has bigger plans for 2010.
"I really feel like that what people have seen has only been a little bit. I feel like the next step that I take is for people to be like, 'Wow, I thought we've seen his best.'
"But they haven't seen my best football yet. I think it's about time."
There's been a focus on preparation at team headquarters as Willis and his 49ers teammates have yet to put on pads since defeating the San Diego Chargers last Thursday night. They will not do so until Wednesday. With Tuesday's being the player's weekly day off, the coaches will continue game planning and will finalize on-field preparations for the rest of the week.
To a casual observer, the 49ers had a light day of work on Labor Day. They attended a couple of meetings, posed for a team photo and then finished it out with a 40-minute walk-thru.
But not to be mistaken, there was one common thought on everyone's minds throughout the day – it's time to prepare for the Seahawks.
After going through the paces of a second training camp under Mike Singletary, the players feel they have put in the necessary work and are prepared for Seattle.
More importantly, the head coach confirmed that notion.
"The hay is in the barn," Mike Singletary said, illustrating his satisfaction with the team's offseason development.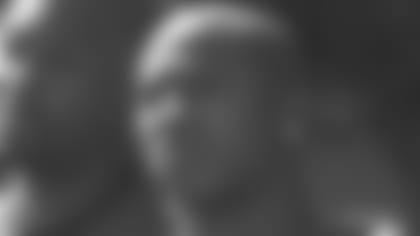 The lack of on-field time is not a concern however, the players look at this week's schedule as the perfect workload before a crucial divisional matchup.
"We had a great training camp, and now it's time to execute the game plan," outside linebacker Parys Haralson said. "We're preparing in the classrooms, learning exactly what we need to do so we can get on the field and get it done."
In Haralson's case, preparation has been slightly more difficult with the Seahawks acquiring a couple of offensive tackles in recent weeks. They've traded for tackles Stacy Andrews and Tyler Polumbus formerly of the Philadelphia Eagles and Denver Broncos respectively.
Even if the players he could potentially match up against were with other teams this preseason, Haralson will study the specific players in addition to what was shown in Seattle's preseason games.
"You look at tendencies of the individual players and you go back see what they've done in different places. It might be a different scheme, but you still get a feel for what they can do."
Extra studying is not a problem for Haralson.
"This is what you prepare for. When you get ready for a matchup in a regular season game, it counts for something. Your study habits become that much more important."
Notes and QuotesWhile serving as an assistant coach with Baltimore and in San Francisco, Singletary previously shadowed Seahawks head coach Pete Carroll during his days at the University of Southern California. Singletary said he was thankful that Carroll allowed him to do that.
"He really allowed me to sit in meetings and understand a top flight program in college football," Singletary recalled. The shadowing was during a time when Singletary was considering his coaching options in the college ranks.
Undrafted rookie cornerback Tramaine Brock might have been a surprise addition to the 49ers 53-man roster, but not to his teammates.
"He's a good player," safety Reggie Smith said of the rookie out of Belhaven. "I think he got his hands on receivers which was one thing they really emphasized during camp. He was getting his hands on pretty much everyone out there. He has good feet and at did a good job at the line of scrimmage."
Joe Staley filmed his latest episode of "The Joe Show" during the team photoshoot. Check 49ers.com this week to watch the new episode!