On Dec. 16 against the Seattle Seahawks, several members of the San Francisco 49ers will don specially designed cleats geared towards a cause of each player's choice in the NFL's annual "My Cause, My Cleats" initiative. The foundations behind each individual pair are comprehensive, ranging from anti-bullying to suicide prevention to autism awareness.
Earl Mitchell found his inspiration while enjoying his No. 1 hobby: professional wrestling. San Francisco's defensive tackle was sitting ringside with tight end George Kittle and a few 49ers staffers in the New Orleans Superdome at WrestleMania back in April. Between the pyrotechnics and hysteria of WWE's signature pay-per-view event, it was a break in the action that sparked Mitchell's aha moment.
"It was an obvious choice," Mitchell said.
Between matches, a vignette played on the jumbotron publicizing "Connor's Cure." Mitchell, an avid WWE fan, was already familiar with the foundation.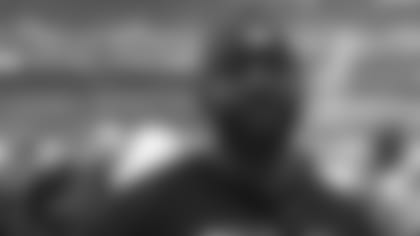 It started with Connor Michalek, an eight-year old boy from Pittsburgh who, like Mitchell, loved pro wrestling. Connor was introduced to Stephanie McMahon and Paul "Triple H" Levesque, two of WWE's patriarchs, while battling Medulloblastoma – a rare form of pediatric cancer that affects the brain and spinal cord. Connor formed a special bond with McMahon, Levesque and several WWE Superstars before ultimately losing his battle in April 2014. "Connor's Cure" was founded shortly thereafter at the Children's Hospital of Pittsburgh. The fund has raised more than $3 million dollars and has assisted more than 400 families around the world.
Mitchell also has a personal connection to pediatric cancer. The disease took his late cousin Taylor at the age of eight. So to reiterate Mitchell, it was an obvious choice to pick "Connor's Cure" as the cause to rock on his cleats in Week 15.
"I always thought 'Connor's Cure' was pretty cool. I've gone on quite a few hospital visits during my time in the NFL, and I've seen a lot of kids dealing with pediatric cancer," said the veteran defensive tackle who is in his ninth NFL season. "Each trip always resonates. I figured choosing this as my cause would help bring awareness to Connor's Cure to those who might not be WWE fans."
Mitchell reached out to Paul Fair, a recruiter for WWE, in order to get approval to use the foundation's logo and colors on his cleats. The two have known each other for a few years now as Mitchell has shadowed Fair for a three-day stretch during two separate offseasons. And it was McMahon who reached out to Mitchell via email in September to express how happy WWE was to have Mitchell representing Connor's Cure and to offer WWE's support.
His next step was to get his cleats designed. Mitchell called upon the artist known by his Instagram handle @tragik1993 to make his vision come to life. Tragik designs most of the cause-inspired cleats for 49ers players, including Mitchell's Salvation Army shoes from last season.
The color scheme for "Connor's Cure" conveniently matches the 49ers red and gold. The final product features the fund's logo on one shoe, which resembles a WWE championship belt. The other cleat has "Connor's Cure" written on it. Both shoes feature Connor's nickname of "The Crusher."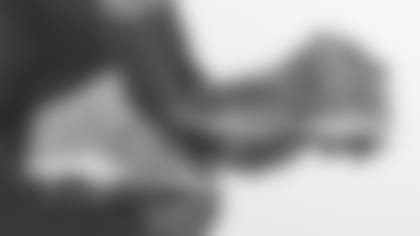 Mitchell revealed images of his cleats on social media and was quickly retweeted by McMahon. Connor's father also reached out to express his admiration for Mitchell.
"I just wanted to tell you personally how much your support means," Steve Michalek wrote in a direct message on Twitter. "The cleats are absolutely incredible. I will be a fan of yours for life."
Sometimes fate works in funny ways. On Dec. 16, the same day Mitchell will be wearing his cleats against the Seahawks, WWE will be in San Jose for the Tables, Ladders & Chairs pay-per-view event. There are tentative plans in place for a few WWE Superstars to be in attendance at Levi's® Stadium to meet with Mitchell pregame. Following the contest, Mitchell will race to the SAP Center (with the cleats) for WWE's pay-per-view event. From there, the shoes will be auctioned off with all proceeds benefiting "Connor's Cure."
It all figures to be a perfect storm of inspiration, execution and action that will result in tangible impact.
"I think it's great," Mitchell said. "It's a perfect way to tie in and bring awareness to 'Connor's Cure' from a different crowd. Hopefully more people can see it and get involved."