The Amp Squad is an elite team of uniquely talented local Bay Area performance DJ's. Born and raised bleeding red & gold, when not leading the crowd at Levi's® Stadium they can be found representing for their team all over the US and the world DJ'ing top nightclubs and venues around the globe. To check them out on game day head out to the Faithful Mile presented by Safeway or up to the Bud Light Patio.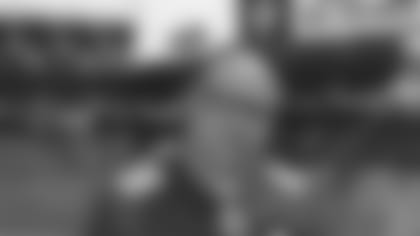 Currently the Resident DJ and host of "E-Rock Saturdays" at 1OAK Nightclub in Las Vegas, E-Rock is a staple at some of the hottest clubs in the country including San Francisco's own Temple Nightclub, which was ranked number 24 on *Nightclub & Bar Magazine's *top 100 for best club in the US and where E-Rock serves as Director of Entertainment and Marketing.
Name: Eric "DJ E-Rock" Nagrampa
Hometown: San Francisco, CA
First time playing with music: 11 years old.
Favorite 49er player of all time: Joe Montana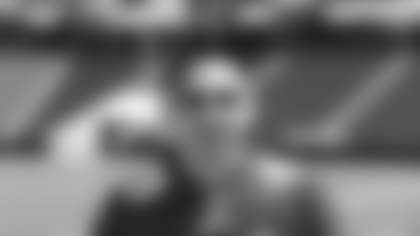 One of the most acclaimed DJ's to come out of the SF Bay Area in recent years, Romeo Reyes has worked with musicians such as 50 Cent, Lady Gaga and Pitbull and performed across the globe from LA and Vancouver to New York and Taipei. Today, Romeo is the Resident DJ at Marquee Nightclub in Las Vegas, which is consistently ranked as one of the top nightclubs in the entire world.
Twitter handle: @romeoreyes
Hometown: San Francisco, CA
First time playing with music: Sneaking into his older brother's room to scratch on his turntables when he was 12 years old. He ruined at least 2 of his brother's vinyl records that day.
Favorite 49er player of all time: Jerry Rice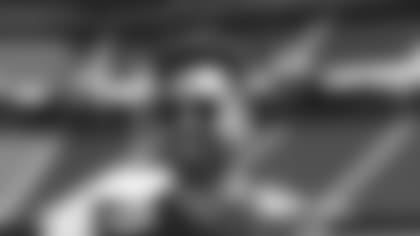 Miles Medina got his start at 10 years old and quickly gained a name for himself in the DJ world by winning local DJ battles all across the bay. A born performer with quick precision, melodic scratching and mind-blowing routines, he was playing clubs before he was technically even allowed to enter them, including performing at the legendary LeDeux Hollywood in LA when he was just 18.
Aside to his weekly slot on his nationally syndicated radio show, the DJ/EDM producer has performed at venues all over the globe.
Twitter handle: @milesmedina
First time playing with music: In the womb.
Favorite 49er player of all time: Jerry Rice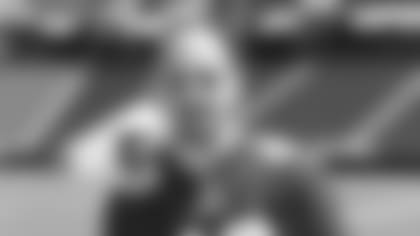 DJ Amen is not only one of the West Coast's hottest DJs, he is also one of it's premiere event producers and promoters. He started as one of the first DJs on his local Hip-Hop station in the Northern Bay Area from which he grew up, and is now on Real 92.3 in Los Angeles as well as one of the all-star DJs on San Francisco's 106.1 FM (KMEL) which are both known globally as two of the biggest and most influential Hip-Hop stations ever. Recently, he launched his latest and most successful collaboration his internationally respected "BLESSED" clothing line.
Name: Adam Giacomini (DJ Amen)
Twitter handle: @djamen3000
First time playing with music: 14 years old
Favorite 49er player of all time: Jerry Rice
An LA based DJ, Brandon Fox has performed on stage with celebrities and played alongside with some of the world's greatest entertainers. A producer, event promoter, and marketing strategist, Brandon is just as likely to be seen behind the scenes as he is on stage. From rap to house and everything in between, Brandon Fox is a showman with the ability to tailor performances to any audience. Best ways to spot him is when he is playing for high-fashion Hollywood and at his own events in San Francisco.
Twitter handle: @Brandonthefox
First time playing with music: Trying to copy my sister playing piano.
Favorite 49er player of all time: Jerry Rice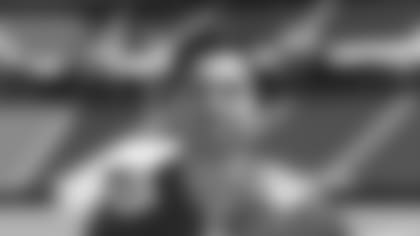 This SF born native has been a staple in the most luxurious nightclubs throughout San Francisco.  The Les is a fixture on 99.7 Now, where you can hear him on the air every Friday Night.
First time playing with music: At my older brother's friend's house at 13 years old.
Favorite 49er player of all time: Steve Young