As George Seifert stood by the bar, he felt a tap on his right shoulder. Once he turned to find out who it was, he smiled instantly and hugged his friend. The longtime acquaintances embraced like it was 1994 and they were back in the bowels of Miami's Joe Robbie Stadium. That's when and where they celebrated the last World Championship in San Francisco 49ers history.
That's when Seifert and Eddie DeBartolo were on top of the world.
The two former colleagues shared another meaningful moment by reuniting Monday night at the 32nd annual Bay Area Sports Hall of Fame enshrinement ceremony in downtown San Francisco. DeBartolo was there to induct Dwight "The Catch" Clark as one of four inductees along with LPGA golfer Juli Inkster, former USGA president Sandy Tatum and Seifert, the man who followed, "The Coach."
Several former 49ers attended the event to celebrate the remarkable careers of Seifert and Clark, two key members in some of the greatest moments in 49ers and Bay Area sports history.
As DeBartolo pointed out, there would have never been five Super Bowl trophies in the lobby of 49ers headquarters had it not been for the fingertip catching ability of an unheralded receiver out of Clemson.
Dwight Clark's iconic touchdown catch in the 1982 NFC Championship game enabled his team to become the class of the NFL. It also began the 49ers stretch of five Super Bowl victories in 14 seasons.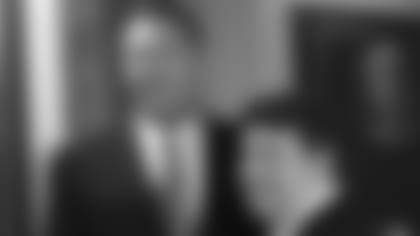 "The catch and that Sunday afternoon started our run," said DeBartolo, the former team owner with a fist full of Super Bowl rings. "I go back 32 years with Dwight. It's really a big night for him and a big night for me."
Clark caught 507 career passes in nine seasons with the 49ers. The team's 10th round pick in the 1979 draft won two Super Bowls and was named to the All-Pro and Pro Bowl teams in 1981 and 1982. He later served as a general manager for the 49ers and Cleveland Browns.
But for all his achievements, the famous catch trumps everything else. And while it lingers vividly in the minds of the 49ers Faithful, it surprisingly wasn't seen first-hand by DeBartolo. The owner who greeted his players in the locker room win or lose was stationed in the home dugout of Candlestick Park. Though the 49ers were trailing the Dallas Cowboys and driving for a go-ahead score, DeBartolo couldn't see the action. He was tucked behind a slew of reporters and a policeman on horseback.
DeBartolo only needed the Candlestick crowd noise to realize what happened.
Now 30 years since Joe Montana found Clark in the back of the end zone, DeBartolo has seen the play repeatedly. He knows what it meant to the Bay Area and it makes him most proud in presenting Clark into the Bay Area Sports Hall of Fame.
Having DeBartolo deliver the induction speech was equally honorable to Clark.
"I really appreciate Eddie coming here to present me," Clark said. "I really appreciate all the things he's done for me."
Clark has been honored in various ways since his playing career ended in 1987, but was especially moved when he found out he'd be amongst the Bay Area's finest athletes.
"This really has some teeth to it," he said. "It's a very special time."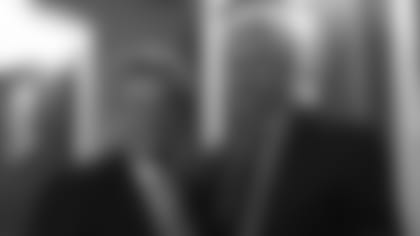 It was also an extraordinary achievement for Seifert, who was presented by former team executive Carmen Policy.
While Clark supplied the greatest catch in franchise history, Seifert replaced Hall of Fame coach Bill Walsh and produced two Vince Lombardi trophies to the Bay Area.
It was an extremely special honor to him. Seifert grew up in San Francisco's Mission District idolizing 49ers greats like R.C. Owens, Billy Wilson, Y.A. Tittle and Hugh McElhenny. Now he's in the same Hall of Fame as them for capturing the hearts and minds of Bay Area Sports fans.
"That's about as special as it gets," Seifert said.
He was never a head coach with Clark on the roster. But Seifert did coach defensive backs from 1980-1982 and was defensive coordinator from 1983-1988, before becoming head coach from 1989-1996.
He fondly recalled stories of coaching the defensive backs in one-on-one practice drills against receivers like Clark.
"I don't think anyone really realized what was being built at that time," Seifert said.
Walsh built a bully of a football team, but when he retired after a third Super Bowl victory in 1988, it was up to his defensive coordinator to keep things afloat. Seifert did more than that. He built his own identity as a coach and led the 49ers to continued greatness.
"I had a sense of how everything should function," Seifert said, pointing out his 11 years of working with Walsh at Stanford and the 49ers.
Working with a "taskmaster" like Walsh allowed Seifert to become one of the best coaches in team history. He finished 114-62 in the regular season and went 10-5 in the postseason.
"It was a special, special time for San Francisco football," Seifert said reflecting on his time with the 49ers. "You think about this great city, how beautiful it is and the diversity of it all and we were a football power. You didn't think those two could equate, but it was, and I loved that part of it."
Now Clark and Seifert are a part of something bigger. They're part of the Bay Area Sports Hall of Fame, a fitting home for one of the best catchers and coachers in San Francisco's football history.