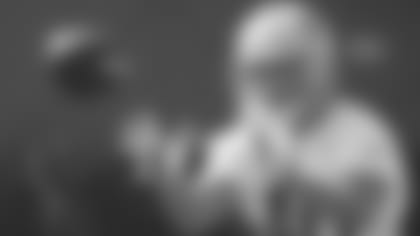 Every year 80 players are allowed to be on NFL rosters at the start of training camp, and the goal for everyone is to earn their way onto the final 53. Throughout camp, 49ers.com will highlight some of our newcomers and their Road to the Roster. Here's the second installment of our Road to the Roster series with 49ers safety Chris Maragos.**It happened again last April, but it was nothing new for Chris Maragos.
His whole life he's heard the same things: You're too small. You're too slow. You won't make it.
So when Maragos' name wasn't called during the 2010 NFL Draft, he found himself in familiar territory.
The 49ers free safety has been looked over countless times in his football career, but Maragos has always proved his critics wrong.
It started in high school.
Maragos transferred schools before his senior season, and as a result he got lost in the recruiting shuffle. He didn't receive any Football Bowl Subdivision scholarships, and the only school that would even let him walk on was Western Michigan.
At the time Maragos was a wide receiver, and even though he started eight games for the Broncos as a redshirt freshman, the coaches were still hesitant about giving him a scholarship.
So Maragos decided to transfer, and once again he had to prove his worth to a new coaching staff.
After sending his game film to a friend at the University of Wisconsin, the coaches in Madison gave him a chance to walk on.
Per NCAA transfer rules, Maragos had to sit out a year. But he was fine with that. All he needed was a chance.
"The only thing I've ever wanted was an opportunity," Maragos said. "I know I'm a capable football player, I just needed a shot."
As a receiver, Maragos spent a season on the Wisconsin scout team going against its No. 1 defense every day in practice. It didn't take long for the defensive coaches to realize they had a football player on their hands.
Maragos switched sides of the ball the next year, and he hasn't looked back.
He went on to start six games at free safety his junior year and played well enough to earn a scholarship.
But even though his skills were finally being recognized, Maragos wasn't satisfied.
He knew he had more to prove.
"You can't get complacent," Maragos said. "No matter what, I've always worked hard and strived to get better."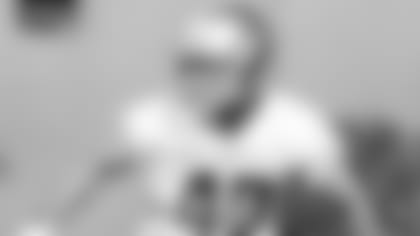 Maragos started all 13 games in 2009 and was honorable mention All-Big Ten, but that wasn't enough for any team to select him back in April.
Most teams thought the 5-foot-10, 200 pounder was too small and too slow for the NFL.
But Maragos didn't mind. He was used to this by now. All the draft-day snub did was give him that much more motivation.
Several teams wanted to sign Maragos as a free agent, but picking San Francisco was an easy choice.
He felt the 49ers provided him with a real chance to make the team, and he liked the philosophy coach Mike Singletary has instilled in his team.
"The coaching staff here – their work ethic, their desire, their passion – I felt like I would fit in well," Maragios said. "Now I'm ready to go to work for them and show them what I can do on the field."
But Maragos knows he has a lot of work to do.
Having only played safety for two seasons, and he is admittedly very raw. In his mind though, that isn't necessarily a bad thing.
"Because of my lack of experience on defense, I know I have a lot of room to grow," he said. "I'm improving every day and I think the ceiling is very high for me."
A lot of people have compared Maragos to Jets safety Jim Leonhard.
Both are undersized. Both are smart football players. Both know how to hit. And both went to Wisconsin.
"That's what Wisconsin is known for, physical football," Maragos said. "I know I'm not the biggest guy out there, but I have the desire and I have the passion."
But desire and passion won't get you a spot on an NFL roster, Maragos knows that. So once again it's time for Maragos to show a coaching staff why their team needs him.
He's done it before, and he doesn't see any reason why he won't be able to do it one more time.
"I've been in this position so many times, so I know what I need to do," he said as a smirk crept across his face. "Who says I can't do it again?"