On a birthright trip in 2013, San Francisco 49ers offensive quality control coach Deuce Schwartz joined Gift of Life's marrow registry. Nine years later, Schwartz matched with San Francisco native and 49ers Faithful Tony Hartman, who was diagnosed with Leukemia, for a blood stem cell transplant that would save Hartman's life.
"It was amazing," Hartman said. "When he came out, I kind of wanted to run and hug him, but I knew I had to stay in place for the video cameras because they were set up for the shot. Then we hugged and I just bursted into tears. And I'm not a crier at all – it just came out of me."
Following the emotional introduction, Schwartz took Hartman on a tour of Levi's® Stadium and the SAP Performance Facility. They stopped at exclusive areas around the stadium such as the tunnels and the NRG Solar Terrace. The two also sat down to share their experiences as donor and recipient.
"My Cause My Cleats, when it first came about the past few years, I didn't think twice about it," Schwartz said. "Ever since I got the match with Tony, Gift of Life has completely changed my opinion on things. Having the ability to do this and to raise awareness is the coolest thing... The more I could do this and use this as a platform to raise awareness for Gift of Life and for anyone to swab, it's really special."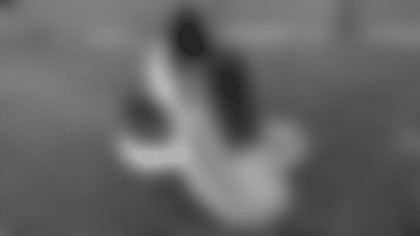 Schwartz featured the nonprofit on his custom shoes that he wore during the 49ers Week 13 contest over the Miami Dolphins. Hartman was also in attendance to cheer the 49ers to victory.
"I just love that Deuce and Tony seem like they're off to an amazing friendship," Gift of Life representative Jody Greenspon said. "It's very rare to have a donor and recipient living in the same city. Half of the time they're on opposite sides of the world. But to have them in the same city like this, I have a feeling they're going to be lifelong friends. It's really special to be a part of."
Before the day ended, Schwartz surprised Hartman with another gift – two tickets to Super Bowl LVII.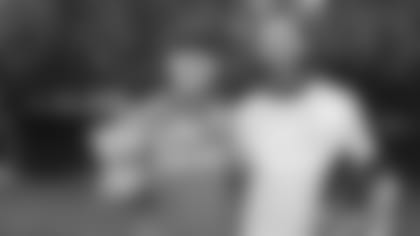 "There's not many times in life when you have tears of joy," Hartman said. "I shed tears of joy out on that field, and that's pretty special."