For the first time this season, the 49ers offense played mistake-free football. After turning the ball over four times in week one (special teams accounted for a fifth) and once last week in Seattle, the 49ers walked away from Sunday's home game against the Lions without a fumble or an interception.
"Any time you can win the turnover battle, you've got an extremely good chance to win the football game," said center Eric Heitmann. "As an offense we have to play mistake-free football if we want to win, and that's something we did today and it showed on the scoreboard."
The 49ers defense also held up their end of the bargain in winning the turnover ratio with a pair of interceptions.
Cornerback Tarell Brown picked off Jon Kitna in the third quarter, the first of his NFL career.
Defensive end Justin Smith also got into the turnover mix, snagging a one-handed interception on the final defensive play of the game on a pass thrown by Lions backup quarterback Dan Orlovsky.
Smith said the pick took him back to his former days as a tight end at Jefferson City (MO) High School.
"It was fun, but I just got lucky," said Smith. "You don't get too many of those as a d-lineman."
Smith also forced the ball out earlier in the game on the Lions second offensive series. On a 3rd and 6 play, Smith's spin move helped work his way straight back into Kitna for a sack and a forced fumble. The Lions recovered that one, as well as two other forced fumbles.
Linebacker Takeo Spikes forced a Rudi Johnson fumble at the end of a 17-yard run in the second quarter but the ball sailed out of bounds for a Lions first down at the 49ers 41.
Safety Keith Lewis also stripped the ball out from Brandon Middleton on a kickoff return, but the Lions were able to recover.
WHO'S GOT THE BALANCE?

The Lions and Mike Martz parted ways this past off-season with Detroit seeking more production from their run game, and a more balanced offensive attack.
It was Martz's new offense in San Francisco that featured the run game and came up with a more balanced attack on Sunday.
Frank Gore enjoyed his first 100-yard rushing day of the season, amassing 130 yards on 27 carries for a 4.8 average yards per carry.
In all the 49ers threw the ball 23 times and ran it 39.
"I think Coach did a great job of giving us opportunity to make plays and have a balanced attack," said wide receiver Arnaz Battle. "Frank Gore came out early and had the running game going. The offensive line had great push and once they started bringing those safeties down, we had some key passes in the air downfield, made the plays and put some points up early."
Detroit, playing from behind the entire game, ran the ball 20 times and threw it 31 times.
EXPLOSIVE PLAYS

Frank Gore scampered his way down the field for a 33-yard run play in the first quarter.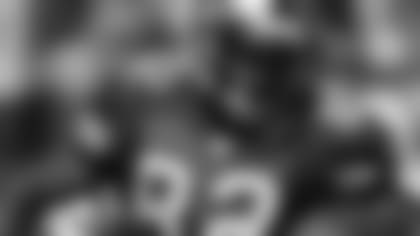 Wide receiver Bryant Johnson caught only one pass, but it was a 25-yard completion to ignite a 3-play touchdown drive in the second quarter. The second play on the drive went to rookie receiver Josh Morgan for 18 yards. Quarterback J.T. O'Sullivan wrapped up the series on the next play with a 24-yard strike to tight end Delanie Walker.
Walker also came up with a 15-yard pass play on a screen in the fourth quarter.
Wide receiver Arnaz Battle took a handoff from Bryant Johnson for an 18-yard pickup on an end around in the first quarter. Battle also caught the ball on the Lions on-side kick in the fourth quarter, and returned it 28-yards.
Early in the second quarter, tight end Vernon Davis enjoyed a 17-yard pass play. Davis had a shot on two other big plays, but after beating his coverage down field he was unable to haul in either reception. One was more of a good break up by the defender, while the second one was slightly overthrown. Davis got his finger tips on it but the ball fell beyond his grasp.
"I think guys really have the confidence now to know that everybody is going to have an opportunity to make plays," said Battle. "Each play you don't know who is going to be that guy. Everybody is excited about getting the ball."
Isaac Bruce got the first points on the board with his first touchdown as a 49ers. Bruce was free and clear in the end zone for a 6-yard touchdown pass from J.T. O'Sullivan. The game marked Bruce's 200th NFL career game, the most of any active receiver.
Frank Gore scored on a 4-yard touchdown run in the second quarter.
Returner Allen Rossum got in for a play on offense, and it was a crucial one. Facing a 4th and goal from the 1, Rossum took the snap on an end around and dove his way in for the score, which put the 49ers up 28-6 in the fourth quarter.
**The Lions first three possessions began at their 16, 10 and 16 yardlines.
DeShaun Foster ripped off a 25-yard run play that was negated due to a holding penalty on Delanie Walker.
Calvin Johnson deflected a ball that hung up in the air above cornerback Nate Clements' head for a few seconds before falling to the ground.
"I couldn't see it," said Clements. "I was trying to find it because I knew he had deflected it but I lost it."
Kicker Joe Nedney had his second missed field goal of the year on a 43-yard try in the third quarter.
Linebacker Joe Staley blew up receiver Mike Furrey as soon as he caught a 5-yard pass in the fourth quarter over the middle. Credit Furrey for being able to hang on to the ball.
**TROUBLE ON 3RD AND SHORT
**The 49ers converted only one of four third and short plays.
On their first offensive series, facing a 3rd and 1 at the Lions 40, Gore was tripped up in the backfield for a loss of 1.
The offense faced another 3rd and 1 in the third quarter, but this one Gore busted his way through the line for a 9-yard run.
Later in the quarter, the 49ers opted to pass on a 3rd and 2. O'Sullivan's try for Bruce along the sidelines was low to the ground and ruled incomplete.
In the 4th quarter, Gore faced a 3rd and goal that was just inches outside of the goal line. Gore was tagged down in the backfield at the 1-yardline.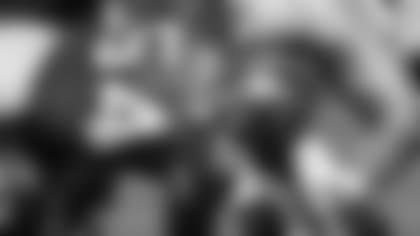 **Both sides of the ball improved their sack count in Sunday's win.
After allowing eight sacks a week ago in Seattle, J.T. O'Sullivan was sacked only once in the game, one that he nearly avoided with a scramble up the middle. Unfortunately, he was stopped a yard shy of the line of scrimmage.
"I think the offensive line really stepped up this week," said Heitmann. "Last week from a statistical standpoint you never like to see eight sacks. So I think we really stepped up and did a great job protecting JT and opening up holes for Frank. This is something we definitely have to continue next week."
The defensive line, which never once got to Matt Hasselbeck for a drop last week, enjoyed four sacks on Sunday.
Defensive end/outside linebacker Roderick Green led the way with two sacks.
"It starts up front with the defensive line. I got two sacks and we were all feeding off each other. It just gives the other guys more momentum to get out there and chase the quarterback around like we did. That's our job – get to the quarterback."
Parys Haralson and Justin Smith accounted for the other two sacks.
**JT O'Sullivan outshone Jon Kitna, the quarterback he spent last year backing up while with the Lions.
O'Sullivan was 12 of 15 for 145 yards, two touchdowns and a 146.5 QB Rating at the half. He finished the day completing 16 of 23 passes for 189 yards and a QB Rating of 123.3.
Jon Kitna was 5 of 11 for 30 yards at the half with none of his completions going to a Lions receiver. By day's end he completed 15 of 30 passes for 146 yards, one touchdown and one interception for a 61.3 QB Rating.
"I'm not the least bit surprised," said Kitna of O'Sullivan's play. "In fact, I'm very happy for him. He's surrounded by some very talented players and he has an outstanding offensive coordinator. He made plays with his feet and he made plays with his arm. He made good on more opportunities than we did today."
Kitna also again heaped praise on his former coordinator.
"You've got to tip your hat to him," said Kitna of Martz. "He knows what he's doing. He takes full advantage of his weapons. He picks a starting quarterback and sticks with him. With Mike, you don't have to look over your shoulder. You know you'll be in there and get an opportunity to make plays. They run a lot of combination routes and some of them worked pretty well today. One of the things I like best about him is he plays the best guy. It doesn't matter if you're a number one draft choice or a free agent. If you're the right guy, he'll go with you and build the offense to take advantage of your talents."
Frank Gore lined up at quarterback, taking a direct snap on a 3rd and 11 play in the 3rd quarter.