Un juego vital contra los Seahawks terminó en un fiasco para los 49ers. San Francisco perdió a su quarterback titular Alex Smith debido a una separación de hombro en su primera serie y posteriormente sufrieron una dominante derrota 23-3.
"Este era un importante juego para nosotros, y obviamente no jugamos muy bien", dijo el entrenador en jefe Mike Nolan. "Es nuestro cuarto juego de la temporada, tenemos mucho football por delante. Estamos 2-2 en ese punto. Las últimas dos semanas no hemos jugado muy bien, nos hacemos daño sólos. Tenemos errores mentales también. Tenemos mucho trabajo qué hacer en todas las fases".
Smith se lesionó cuando fue derribado por Rocky Bernard, para el inicio de lo que sería un festival de capturas de los Seahawks.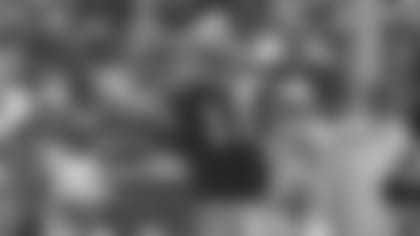 "Es frustramte. Vine aquí a ganar el juego", dijo Smith. "Me preparé toda la semana y no pude estar ahí afuera. Es frustrante".
Con Smith quien jamás regresó de los vestidores, el quarterback de reemplazo Trent Dilfer tomó el mando y batalló mucho para poder hacer funcionar cualquier cosa. Terminó con 12 de 33 y fue interceptado un par de veces por el esquinero Marcus Trufant.
"Ciertamente no fue lo suficientemente buena para que ganáramos el juego", dijo NOlan sobre la actuación de Dilfer. "Pero no me falta confianza en Trent, es un destacado líder. La única preparación para un juego que tiene un quarterback reemplazo es enseñar un poco contra la defensiva del equipo. Los quarterbacks titulares se llevan todo el trabajo. Así que el tener que salir en frío es un trabajo complicado para cualquiera. A menos que todos los roles titulares alrededor tuyo hagan su trabajo, lo hará mucho más complicado. No pondría el peso de lo que ocurrió hoy sobre los hombros de Trent.
Dilfer fue capturado cinco veces con una inadecuada y porosa protección de la línea ofensiva que también registró siete de las nueve penalizaciones en contra del equipo.
"Ellos vinieron a jugar hoy, vinieron a jugar duro, ellos tastiman por un año completo y estoy seguro de que su entrenador lo grabó en su cabeza", dijo el guardia Justin Smiley de los siete frontales de Seattle. "Ellos vinieron en grande. Las penalizaciones nos lastimaron y esa jugada de sujetando es algo que desearía pudiera evitar. Eso realmente nos lastimó. Eso realmente nos retrasó. Soy responsable de eso".
La primera intercepción de Dilfer vino inmediatamente tras una de las únicas cosas destacadas del equipo. Perdiendo 13-0 Delanie Walker recuperó la sorpresiva patada corta de Joe Nedney para iniciar la segunda mitad, ubicando a los 49ers en su propia yarda 46. Trufant puso pronto fin a ese impulso cuando se puso frente a Darrell Jackson y regresó la intercepción a la yarda 44 de los 49ers.
"El final del día esto se trata de momentum y los fanáticos quieren ver grandes números en el marcador y nosotros brillando ofensivamente", dijo Dilfer. "Cuando nuestra defensiva o equipos especiales capturan ese momentum, es mi trabajo capitalizarlo. Siento que es algo que he hecho realmente bien en esta posición en el pasado. Hoy, nuestra defensiva y equipos especiales hicieron grandes jugadas y capturaron el momentum y yo inmediatamente lo perdí para nosotros y es de lo que estoy más decepcionado".
Seattle capitalizó el balón perdido, incrementando su ventaja a 20-0 con una rápida ofensiva de seis yardas que terminó con un certero pase de Matt Hasselbeck al ala cerrada Marcus Pollard para la anotación de 14 yardas.
El segundo robo de Trufant al final del tercer cuarto de nuevo puso a la ofensiva de Seattle en excelente posición de campo, en la yarda 23 de los 49ers, pero esta vez la defensiva de los 49ers negó la entrada a la zona final. El pateador Josh Brown logró un gol de campo de 25 yardas para dar la ventaja de 23-3 a Seattle.
El esquinero Nate Clements logró el único balón recuperado para los 49ers cuando interceptó un pase de Hasselbeck dirigido a Deion Branch en el tercer cuarto. Su robo llevó al gol de campo de 43 yardas de Nedney para evitar la blanqueada.
The 49ers off-season free agent acquisition gave up a rare explosive play earlier in the game to Branch, who beat Clements on a 65-yard deep ball in the second quarter. Hasselbeck immediately went for the jugular, throwing a 17-yard touchdown strike to Bobby Engram under the goalposts to wrap up a 2-play, 82-yard drive.
"Sé que dí una jugada grande anterior a esta y no estoy muy feliz al respecto", dijo Clements. "Tengo que ver lo que hice mal. Estoy seguro de que se sé lo que hice en esa jugada pero veré el video y haré cualquier corrección. Para concluir, al final del día, necesitamos mejorar".
Frank Gore rompió un récord de yardas por tierra en un sólo juego la última vez que corrió contra Seattle en casa con 212 yardas por tierra, pero el corredor de Pro Bowl no pudo alcanzar las 100 yardas por cuarto juego consecutivo. Gore tuvo algunos acarreos explosivos pero terminó con sólo 79 yardas perdió el balón un par de veces en posesiones consecutivas en el primer cuarto".
"Nos lastimaron los dos balones perdidos", dijo Gore quien pudo recuperar el segundo dentro de su propia yarda 20. "Sólo puse esto tras de mí y continué tratando de jugar fuerte".
Trabajando con una defensiva 4-3 por primera vez esta temporada, los 49ers también se mantuvieron bien contra el juego terrestre, logrando varias tacleadas para pérdida de yardas y limitando a Shaun Alexander a 78 yardas en 25 acarreos, pero la unidad jugó con la espalda contra la pared la mayor parte del juego.
Aunque la ofensiva consiguió sólo 5 yardas en ofensiva total en el primer cuarto, la defensiva mantuvo el juego sin anotación a través del primer periodo. El segundo cuarto tuvo mayor producción ofensiva, pero ni siquiera el despeje bloqueado de Keith Lewis pudo dar a los 49ers una ofensiva anotadora, mientras que Seattle capturaba una ventaja 13-0 para el medio tiempo, con la anotación de Engran y un par de goles de campo de Brown.
"Perdimos", dijo Clements quien no dió excusas al perder por 23 puntos. "Nosotros nos limitamos a nosotros mismos, al final, en el marcador, de cualquier forma que lo veas. Nadie está feliz al respecto. Tenemos esta semana para dar un paso adelante y mejorar para finalmente ganar juegos".