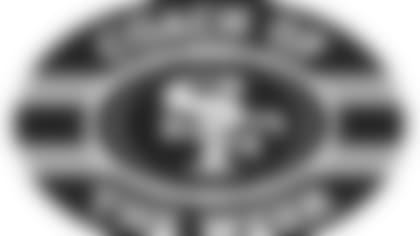 49ers Name Coach Ron Kellner of The King's Academy Coach of the Week*
The San Francisco 49ers Charlie Wedemeyer Coach of the Week award presented by Kelly-Moore Paints for week four goes to Ron Kellner from The King's Academy in Sunnyvale.
This past Friday, the Knights beat Burlingame High School 41-14, in their first Peninsula Athletic League - Ocean A Division contest.
Sophomore running back Amir Carlisle rushed for 271 yards on 13 carries, including TDs of 75 and 76 yards. The Knights rushed for 461 of their 466 total yards of offense.
In addition to being named Coach of the Week, Coach Kellner and The King's Academy football program will now receive $1,000 from the 49ers Foundation, along with a $500 gift certificate from Kelly-Moore Paints to go towards beautifying The King's Academy School.
2008 WEEKLY WINNERS
Week Four: Ron Kellner from The Kind's Academy in Sunnyvale
Week Three: Jason Nikolao of Menlo-Atherton HS
Week Two:  Frank Moro of South San Francisco HS
Week One: Butch Cattolico of Los Gatos HS