Call it stubborn, call it determined, call it what you will, but 49ers head coach Mike Singletary said his team will continue to pound the football on Sunday when they host the Seattle Seahawks at Candlestick Park.
Despite only rushing for 21 yards on 25 carries against the Arizona Cardinals last week, Singletary is not at all worried with the results.
"We'll make some adjustments, but we're still going to be stubborn and we're going to do what we do," he said of his team's goals for the home opener. "I'm sure we'll just continue to figure it out and see how the game goes, and we'll go from there."
Like Arizona, Seattle presents a difficult challenge for the 49ers rushing attack. The Seahawks limited the St. Louis Rams to 77 yards on 18 carries in their week one meeting.
But to Singletary, it doesn't matter whether Seattle brings eight players up to the line of scrimmage to limit the success of 49ers running back Frank Gore. Even though the Cardinals had success the week before with an eight-man box, it doesn't concern Singletary.
"I really don't think about teams looking at our film," he said. "I know [Seattle] will look at our film, but hopefully, going forward there will be other film for teams to look at as well. They will see that we don't just hammer it in there all the time."
However, the 49ers weren't always running into a wall of Cardinals defenders last Sunday. In fact, the 49ers best stretch of offense, a 15-play fourth quarter drive, only featured two running plays.
The other snaps were devoted to quarterback Shaun Hill moving the team with his right arm. But according to Hill, the constant rushing attempts ended up helping the 49ers, as the Cardinals defensive front began to wear down in the fourth quarter.
Prior to Hill's 80-yard touchdown march, the 49ers offense used the deep pass sparingly. Only a 50-yard pass to Isaac Bruce in the second quarter stood out as an attack on the opposing team's back end.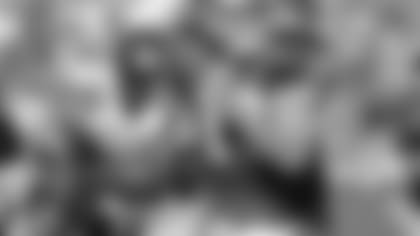 "I probably have missed that throw far more than I have hit it in practice," Hill said of his deep ball that found Bruce in stride. "But the repetitions with him and being able to read him helped me with knowing what he was going to do on that particular route."
Hill said his comfort level with all of his receivers continues to grow. He expects the timing to only improve from week-to-week. He also anticipates not many teams being able to hold the 49ers to 21 rushing yards. Playing in front of a home crowd on Sunday should help Hill and the 49ers ground game. After all, Hill is 5-0 as a starter at Candlestick Park.
But if the 49ers continue to play run-first football, it will not discourage Hill or the rest of the 49ers offense.
"All I care about is at the end of the day, we have more points than they do," Hill said. "That is it."
If the 49ers want to put up more points than the Seahawks, improved play from the offensive line is a must.
"I think when you look at last week, when we had to make plays, we did that," center and co-captain Eric Heitmann said. "I think we took a huge step there. As far as the running game, that's something that has to get better.
"We know we can run the football. We showed in the preseason every day out here at practice that we can. I'm excited about the win last week, but we have to get better in the run game."
Heitmann said he has noticed an improved run defense from Seattle after watching their game film from preseason and week one.
In particular, two of Seattle's interior defenders caught Heitmann's attention.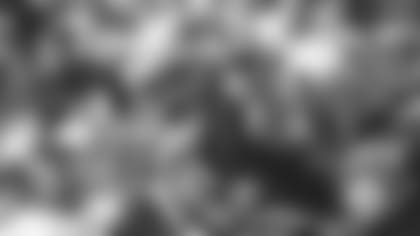 "Brandon Mebane is a very good, stout player. And he's actually very active for a big guy," Heitmann said. "Cory Redding, their new lineman, I've played him a couple times when he was with Detroit. He's a very good player, who is very active off the snap. He's a good pass rusher and someone who we're going to have to focus on."
Although the Seahawks no longer have outside linebacker Julian Peterson, who they traded away in the offseason for Redding, the 49ers offense has respect for Seattle's defense. They also are prepared for whatever wrinkles the Seahawks throw at them on Sunday.
"They have been a good group for a long time," Hill said. "None of that has changed and a lot of them have played together for quite a while. Obviously, they are going to have things for us we haven't seen, something new. That happens every week. But for the most part, they are what they have been."
The biggest change to Seattle's defense is the addition of fourth-overall pick Aaron Curry. Peterson's replacement at outside linebacker has already impressed Singletary and others around the NFL.
Singletary expects Curry to primarily rush the passer on Sunday.
"He's doing a good job. He's fast, he's physical and he's a tough guy to defend against," Singletary said. "We're going to have our hands full with him on one side and [Patrick] Kerney on the other."
With an important early-season showdown with sole possession of first place in the NFC West on the line, the 49ers are focused on starting divisional play on the right foot.
"These first two games are very big for us. It's important to get off to a strong start in the division, and anytime you have division opponent you have to win the game," Heitmann said. "These games play the most importance on us getting to the playoffs. So this game will be huge for us this week."
After suffering a fractured right scapula two weeks into training camp, wide receiver Brandon Jones practiced on Wednesday for the first time since the injury. Jones donned a black practice jersey designated for non-contact players. Jones only participated in individual drills, but was still excited to be practicing.
"It felt good to be back out there with my teammates," Jones said.
Jones said the time away from the field was difficult at first. But eventually, he looked at his situation in a positive light.
"Anytime you get hurt and you're taken away for the game, you try to make the best out of it. I feel like it gave me a different outlook, when you're taken away from the game you start to appreciate it a lot more," he said.
Before the injury, Jones was impressive in camp, catching a number of deep passes. Even after the injury, Jones remains confident that he'll able to continue making plays in the passing game.
"It's a matter of getting back out there and making plays," Jones said. "When you do that, you start to get that confidence back. It's about getting back into the groove of things. Once you get the first one or two in, everything will be all good."