For the first time ever, the 49ers and Packers will meet in Green Bay for a regular-season game in consecutive seasons. And like last year's meeting, playoff implications are on the line for both teams.
After defeating the Arizona Cardinals 27-6, the 49ers (4-7) find themselves one game out of first place in the NFC West. Likewise, the Packers (7-4) are also one game out of first place in the NFC North, and it's clear that neither team wants to fall further back in the standings with so few games remaining in the regular season.
It won't be an easy task for the 49ers, who have one road victory in 2010 and haven't fared well historically in Green Bay, posting a 10-22 record all-time.
The 49ers were defeated 30-24 by the Packers last season and haven't won at historic Lambeau Field since 1990.
However, it will be a different looking Packers team this time around as the proud franchise will wear its 1929 throwback uniforms, complete with brown helmets to replicate the old leather helmet look of the past. The 1929 team, coached by Curly Lambeau, was the first World Championship team in Green Bay history.
Beating Green Bay at the stadium named after the franchise's first successful coach has been difficult for the 49ers, who have lost seven consecutive meetings with the Packers including a playoff loss in 2001.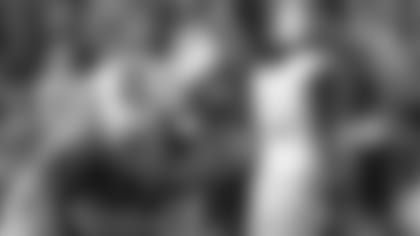 The Packers are Aaron Rodgers' team, there's no disputing that. The fifth-year pro averages 267.7 passing yards per game and has thrown 20 touchdowns and nine interceptions this season. Rodgers hasn't thrown an interception in four straight games.
Rodgers led the Packers in rushing last week too. His 51 rushing yards were better than the 26 yards put up by Brandon Jackson, who has been the featured back since Ryan Grant was lost for the season due to a right ankle injury. Jackson has 514 yards on 132 carries, (3.9 yards per carry) and has three rushing touchdowns, while Rodgers has 245 rushing yards and four rushing touchdowns.
Because Rodgers is such a focal point of the offense, his receivers have become Green Bay's biggest playmakers. Wideouts like Greg Jennings (51 catches for 822 yards and nine touchdowns), James Jones (35 catches for 502 yards and three touchdowns), veteran Donald Driver (34 catches for 364 yards and three touchdowns) and Jordy Nelson (34 catches for 362 yards and one touchdown) all have impacted games throughout the yearason.
The loss of tight end Jermichael Finley five games into the season has also caused the receivers to have more opportunities in the passing game. Rookie fifth-round pick Andrew Quarless has 11 catches for 139 yards and one touchdown as Finley's replacement in the starting lineup.
Quarless is an extension of a Packers offensive line that has allowed 21 sacks on 371 passing attempts this season. Fellow rookie Bryan Bulaga, the team's first-round pick, starts at right tackle. Left tackle Chad Clifton is also a notable player for the Packers. Rodgers' blind-side protector has started all 11 games this season after missing four games in 2009.
On DefenseIt's tough to score on Green Bay, home or away. The Packers are the league's No. 1 scoring defense averaging 15.1 points per game, and rank as the 12th overall defense giving up 320.7 yards per game.
Although 13-year pro Charles Woodson won the NFL's Defensive Player of the Year Award in 2009, he might not be the Packers biggest defensive game-changer this season.
That distinction would have to go to outside linebacker Clay Matthews, who leads the NFL with 11.5 sacks. The 49ers did not give up a sack to Matthews last season, but this year he's only gone three games without registering a sack, including in last week's 20-17 loss to Atlanta.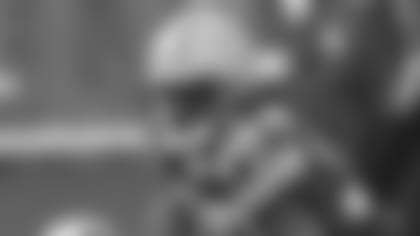 Woodson is still a major contributor to Green Bay's defense. He's second on the team with 68 tackles and leads the Packers with 57 solo stops. The former Heisman Trophy winner has two interceptions, but fellow cornerback Tramon Williams leads the team with four interceptions and was recently rewarded with a contract extension.
Besides a stellar secondary that has 15 interceptions on the year, Green Bay has a tough 3-4 defensive front that has only allowed 92.0 rushing yards and one touchdown in their past four games. The unit has only allowed five rushing touchdowns all season, which bodes well for a matchup against a 49ers team that rushed for 261 yards and scored twice against Arizona.
Notable run-stuffers include linebacker A.J. Hawk, who leads the team with 77 tackles, and second-year nose tackle B.J. Raji has also performed well with 28 tackles, three of which went for losses.
Without the services of Frank Gore, a player who amassed 1,305 yards from scrimmage in a little over 10 games, the 49ers will need a sound performance against a talented Green Bay defense which thrives when playing in front of its home crowd.
In order for the 49ers to snap their struggles in Lambeau, an entire team effort, much like the one demonstrated in the desert will be needed.