Greetings Faithful! It's Mavo, and I've been Faithful since 1959 when I saw my first Niners game at Kezar Stadium when I was 7 years old. From time to time, I will be taking you back with me in my time machine to relive important 49ers milestones and glorious moments of triumph. During our journey through time, I will relate my personal remembrances as a member of the Faithful for over 60 years. I've set the target date to sometime in 1983 with me in Mississippi.
In 1983, I was on a business trip to Jackson, Mississippi for Levi Strauss & Co. While I was there, a friend at work mentioned a great new barbeque restaurant called Gridley's had opened right across I-55 from my hotel. My friend also mentioned that a former 49ers player owned the restaurant, though he couldn't recall his name. Jackson isn't known for its barbeque. However, my buddy told me this new place was a franchise out of Memphis, which certainly was noted for excellent barbeque.
Three of my team members, who were also from the San Francisco home office, decided to join me at the barbeque place. As soon as we got out of my rental car, the sweet pungent scent of pit barbeque overwhelmed us!
The hostess seated us at a nice table and the other customers sure looked satisfied. A few of us, including yours truly, ordered the huge combo platter that featured baby back ribs, brisket and sausage for the meats.
A server told us that a Doug Cunningham owned the restaurant. "In fact, he's here," she added. "Would you like me to ask him to come out so you boys can meet him?
"I hear you boys are from Frisco!", Doug Cunningham said when he came to the table.
After shaking all our hands firmly, Doug hung around for a lively chat with all of us. He was a great guy! I told him I was a huge 49ers fan that loved John Brodie, the 49ers quarterback during Cunningham's time. After hearing my boast of being a huge Niners fan he challenged me to a trivia battle.
"Alright, 'huge 49ers fan,' if you can answer these two questions, dinner for you boys is on the house," Cunningham said. "You have to answer both questions right to get the free dinners. What was my number when I played for the 49ers?"
"Ronnie Lott's number 42!" I snapped.
"Alright, for the free dinners, what was my nickname among my teammates on the 49ers?" Cunningham followed up.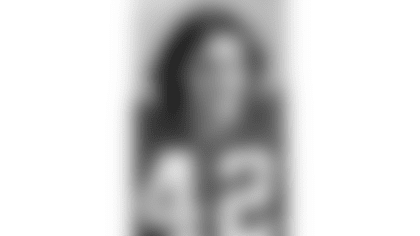 "I got it! I said after a short while. "Goober."
"How the hell did you know that?" Doug asked incredulously.
"I remember they put it on the back of your jersey in the 1970 season," I quickly replied. "I told you I was a big Niners fan."
"Well, that's incredible," Cunningham said. "I thought nobody would know that. Boys, dinner is on me!"
The barbeque was great! Doug pulled up a chair and chatted with us the remainder of our meal. He filled us in on why his nickname was Goober. When he reported to 49ers training camp in 1967, 49ers veteran defensive tackle Charlie Krueger thought he talked like the character Goober on The Andy Griffith Show with his slow strong Mississippi drawl.
For the next year, whenever I was in Jackson, I always stopped into Gridley's for the outstanding barbeque to visit with Cunningham.
I was heartbroken when I learned a few years ago that my friend, Doug Cunningham, had passed away in early 2015 at the age of 69.
He was a great guy, a wonderful storyteller, outgoing and quick to make friends. He always treated me like an old friend.
Rest in peace, my dear friend, Doug (or Goober).