Greetings Faithful! It's Mavo and I've been Faithful since 1959 when I saw my first Niners game at Kezar Stadium when I was 7 years old. From time to time, I will be taking you back with me in my time machine to relive important 49ers milestones and glorious moments of triumph. During our journey through time, I will relate my personal remembrances as a member of the Faithful for over 60 years. I've set the time machine date to May 3, 1979, another HUGE red-letter day in 49ers history. So c'mon, strap in tight and let's get going!
Currently, speculation is rampant on which college star quarterback John Lynch and Kyle Shanahan will choose with the third-overall pick after their blockbuster trade to move up from the 12th-overall pick in the 2021 NFL Draft. Social media, sports talk shows and print media are red hot with the big question - who will the 49ers brain trust choose? In this Faithful Time Machine installment, let's go back 42 years to the Niners draft that laid the foundation for a dynasty.
The story of the 49ers 1979 draft really began four months earlier. In January, Niners owner Eddie DeBartolo Jr. hired Stanford head coach Bill Walsh as 49ers head coach and general manager. Walsh was a Bay Area native and a personal favorite of mine. He had led Stanford to back-to-back bowl victories and two Top 20 rankings in the AP poll in his two years as Stanford's head coach.
Back in 1979, the NFL Draft was not a top-rated primetime TV event, ESPN wasn't on the air yet and Niners fans couldn't jump on social media with their cell phones. When Bill Walsh sat down in his Redwood City office on May 3, 1979 to run his first NFL Draft, he had been on the job less than four months.
Walsh orchestrated his first NFL Draft like a maestro, selecting two 49ers icons that would result in the beautiful melody of four Super Bowl victories in the next decade. Here's how The Genius pulled it off.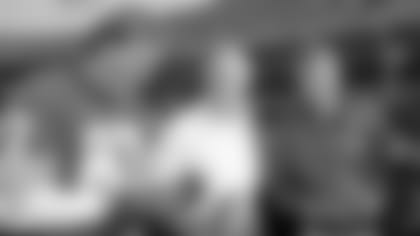 In 1979, there weren't NFL Scouting Combines or college pro days where Walsh and his staff could evaluate all top college NFL prospects in one place. This meant that Walsh and his new staff had been extremely busy for months visiting the top prospects at their campuses to talk to them and work them out.
Walsh was widely acknowledged by football experts as an outstanding quarterback coach and evaluator - a quarterback whisperer, if you will. He had perfected his West Coast pass-to-control-the-ball offense by then. I've long thought his offense should properly be named the "Walsh Offense" to give The Genius his props! In his two years as Stanford's head coach, he'd turned Guy Benjamin and Steve Dils into efficient bowl-winning quarterbacks. Walsh personally did the evaluation visits for quarterbacks he was interested in drafting. In one of these visits, he uncovered a genuine gem. More on that discovery later.
Back to the draft. The previous season, in 1978, the Niners had the worst record in the NFL. That should have entitled them to the first-overall pick in the 1979 draft. However, a 1978 trade with the Bills for O.J. Simpson sent five high draft picks to Buffalo, including that first-overall pick. All together, Buffalo got the Niners second and third round picks in 1978, first and fourth round picks in 1979 and second round pick in 1980.
There was heavy speculation in local media that Walsh would pick a quarterback with the 49ers first pick in the second round. The speculation focused on Phil Simms of Morehead State and Steve Fuller of Clemson. Both figured to be available when the Niners made their first pick. Walsh had worked both Simms and Fuller out prior to the draft. Some felt that Walsh would tab his Stanford quarterback, Steve Dils, with his first selection. Dils had led the nation in many passing categories in 1978 under Walsh's tutelage.
By the time it was the Niners pick, three quarterbacks had been drafted in the first round, including Simms and Fuller. Nobody will ever know who Walsh would've picked first if Simms or Fuller were available at No. 29. But when that pick rolled around, everybody still thought the "quarterback whisperer" would pick someone to lead his offense.
Instead, Walsh surprised the football world, and me, by selecting UCLA running back James Owens with his first pick! Walsh intended to make Owens into a wide receiver with world-class speed. Owens had finished sixth in the 110 meter hurdles at the 1976 Olympics in Montreal. There was no doubt he had world-class speed, but could he catch a pass with NFL defensive backs threatening him on crossing patterns over the middle?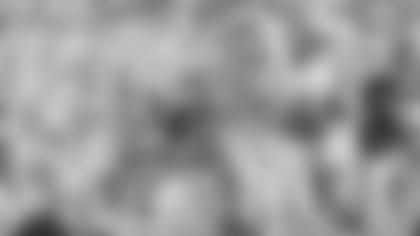 "We're fortunate to have acquired him as our first man," said Walsh after strolling into the press room with DeBartolo Jr. and director of player personnel John McVay. "We're fortunate. He's the fastest football player we've seen in the past few years."
So fast (4.4 in the 40), that the 49ers apparently were committed to the back all the way. "We had anticipated this for the past 24 hours," Walsh said. "We've made up a press release for you already. The last picks before our choice really scared us. We knew LA was interested in him."
In the press release Walsh is quoted as saying, "I would compare him to a Bob Hayes, a Cliff Branch, or a Mel Gray. He was the player we were looking for with our first choice. He's exactly who we wanted."
There was a long wait until the next 49ers selection, the last pick of the third round. Reporters at the 49ers Redwood City draft headquarters wrote that Walsh displayed cool with no outward stress.
"Oh, I think we'll get who we want," Walsh said. Reminded that some 50 picks still remained until the 49ers would be able to select again, the coach remained nonchalant. "I still think there's a 50/50 chance we'll get who we want," he said. "Of course, you can call me an idiot if we don't."
Sure enough, with the 82nd selection of the third round, Walsh showed his genius by selecting Joe Montana out of Notre Dame. After selecting Montana, Walsh remarked delightedly, "Yes, that's the guy we wanted. You hope for it (the player still being around) to happen, it's just something you calculate. It wasn't a grand gesture. All clubs do it. It's just that sometimes it works out and sometimes it doesn't."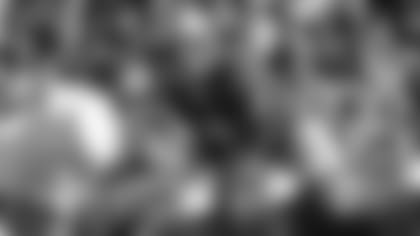 As for Montana's prevailing rap that he was erratic in college, Walsh dismissed it quickly. "I don't go for things like that. It isn't important to me. The pros are different from college. In the pros you can spend more time coaching a kid."
"I now feel much better about our quarterbacking and receiving. I was satisfied with the draft, especially since we didn't have all our picks. Getting both James Owens and Montana has to be satisfying."
I was getting a little worried when I didn't go in the first two rounds. I was told that I would go higher and after the first two rounds went by, I was a little anxious. I'm very happy to be drafted by the 49ers and glad to be staying out here on the coast. Joe Montana
"Joe has the prerequisites we're looking for," Walsh said later when asked why he had passed on his former Stanford quarterback Steve Dils. "The difference between him and Dils was certainly not effectiveness. Steve was the leading passer last year and it's pretty hard to put that down. The difference you always look at is size and mobility.
"That's true at any position, including quarterback. When you compare the size and mobility, (6-2, 200), Montana compares favorably with any quarterback in the country, except maybe the top two (Simms and Fuller were both taken in the first round along with Washington State's Jack Thompson). That's the prerequisites you look for."
The day before the draft, Walsh had reassured himself of these prerequisites when he flew to Los Angeles. Montana, who had graduated the previous December, was now living in LA. Walsh got together with Montana and Owens on the Bruin practice field, gave Joe a few tips and then watched James go out on a few fly patterns. When asked later about throwing to his new teammate, Montana said, "I reached him, but he was way down there. I tell you, he's got amazing speed."
Now let's fast forward to the first selection of the 10th round, the 249th overall selection, where an amazing stroke of luck caused Walsh to select another 49ers icon in this draft - Dwight Clark out of Clemson.
As previously mentioned, Walsh traveled to Clemson University to work out highly-rated quarterback Steve Fuller. Since Fuller needed someone to throw to while Walsh watched, Clark worked out as well. When Walsh asked for game films, Clark volunteered to get them.
"I didn't have too many receptions, so I got the best films out," Clark said. Had Clemson's star wide receiver, Jerry Butler, been available that day, Walsh would never have seen Clark. Butler was selected by Buffalo with the fifth-overall pick and was headed to stardom when a knee injury shortened his career.
Clark had this to say after participating in the week-long 49ers minicamp, "I'm excited about San Francisco. In my week out there, we worked out from early morning until dark. I can say firsthand, professional football is a job - far removed from the fun we had at Clemson."
Let's summarize Bill Walsh's first NFL Draft. His gambit on making James Owens a wide receiver was not successful. Owens only caught 19 passes, with no touchdowns as a receiver. He did score two TD's as a kickoff returner, one being a 101-yard return that was the longest in the NFL's 1980 season. Walsh traded Owens to Tampa Bay before the 1981 season.
Joe Montana led the Niners to four Super Bowl victories over the next 11 seasons. In my humble opinion, Montana is the best quarterback in NFL history. Yeah yeah, l hear you Tom Brady proponents. But, quantity does not equal quality and the NFL today is a much different place for quarterbacks than the NFL that Montana played in.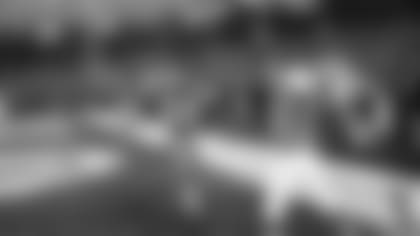 I get emotional when I write about Dwight Clark because of our common battles with ALS. Without Dwight's phenomenal The Catch against Dallas in the 1981 NFC Championship, there probably isn't a start to the Niners dynasty and their first Super Bowl XVI victory. Also, Clark was a key cog for the best 49ers team of all in 1984.
Bill Walsh's first NFL Draft didn't reap a ton of great Niners. But, the two legendary Niners he selected, Joe Montana and Dwight Clark, set our Niners long dynasty in motion. It's a shame that Walsh is not here to advise John Lynch and Kyle Shanahan on their crucial quarterback choice in this year's draft. In the 1979 NFL Draft, The Genius certainly lived up to his nickname!