Sunday's season finale against the Redskins presents the 49ers with an opportunity to prove their mettle against a formidable foe. Although Washington is out of the playoffs, they are a very talented ball club that the 49ers can use as a measuring stick as they head into the off-season. Here's a look at the matchup from the eyes of our three coordinators.
49ers Offense/Redskins Defense, Offensive Coordinator Mike Martz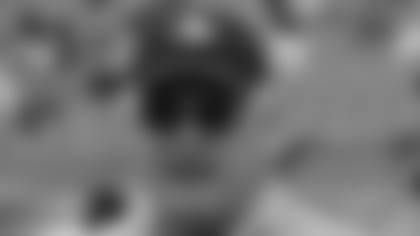 The 49ers offense didn't get until the end zone last week in St. Louis until four minutes left of the game.
Getting points doesn't look to be any simpler this Sunday as the Redskins defense is ranked fourth overall in fewest points allowed on the year.
"Their front is good, their secondary is probably the best we've seen so far. They're very well-schooled in what they do. Technically, they're exceptionally strong and sound in what they do. They really have no holes."
The 49ers offensive line will nonetheless look to make holes for Frank Gore or DeShaun Foster as the 49ers must get something going in the run game to be effective.
Veteran defensive tackle Cornelius Griffin has a reputation for being a run stuffer, and sets the tone in the trenches. Griffin also has one sack and an interception on the year.
"Obviously he doesn't stop the run by himself, but they play such good team defense up front. They do such a great job of gap control with the run and that's always the key."
The Redskins also have a host of talented defensive ends, including a former 49ers first-round pick in Andre Carter and a perennial Pro Bowler in Jason Taylor.
"Andre does a real nice job in there and he gets after the quarterback. And they do a great job of mixing things up and rotating their ends, which keeps them all fresh and that's unusual."
Taylor has fallen behind Demetric Evans on the depth chart, seeing time primarily in their nickel and dime packages where they line him up all over the place. He had two sacks in last week's game against the Eagles, including a game altering forced fumble.
"Jason has made a name for himself by rushing the passer and he's a complete player, which you have to give him credit for that as well. They are moving him around a lot and I think anytime you try to figure that out, it's a little unsettling, but it's not hard to find him. He sticks out no matter where he's lined up."
In his eleventh season, London Fletcher (a former Rams player during Martz's stint with the team) continues to be the stalwart of the Redskins defense, leading the team with 124 tackles, which is also good for fourth in the NFC.
"I just think the world of London. I think he quietly might have been the best football player on our two Super Bowl teams. And with all those other guys, he was just outstanding."
Fletcher is surrounded at linebacker by Rocky McIntosh and Marcus Washington. McIntosh is second on the club with 100 tackles, and has also registered two sacks, two forced fumbles, one interception and seven passes defensed.
The Redskins have only posted a minimal number of sacks on the year – 23, but they still do an excellent job handling the pass, thanks to an extremely talented backend.
The main players in the Redskins secondary are corners DeAngelo Hall, Carlos Rogers, Shawn Springs, Fred Smoot and safeties LaRon Landry and Chris Horton.
"Their free safety (Landry) is as good of a safety that I have seen. They play a lot of man. They're very confident. They do a terrific job and they have very talented guys. It's clearly the best secondary that we've seen all year. It's going to be quite the challenge."
Martz believes the key matchup for this game is between the 49ers receivers and the Redskins secondary.
"We have to execute. You're not going to get many big plays against them. We have to make the right throws and we have to run the right routes."
And in their final contest of the year, Martz hopes his unit can put together a complete game, play error free and with confidence.
49ers Defense/Redskins Offense, Defensive Coordinator Greg Manusky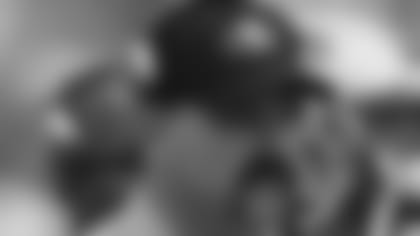 The Redskins offense revolves around Pro Bowl running back Clinton Portis, whose 1,625 yards from scrimmage rank second in the NFL. He is also third in the NFL in rushing yards with 1,407 and third in rushing first downs with 71.
After rushing for at least 120 yards in five straight contests (week 5 -8), Portis has been omewhat limited with a knee injury, but he's still a special back.
Quarterback Jason Campbell started off the year with 271 pass attempts without an interception, which set a franchise record, also good for the fifth-longest streak in NFL history.
Since then, Campbell has thrown an additional five interceptions.
"He's more of a cautious quarterback with the ball, and that's served him well. He's got a strong arm, and triple threat to throw the ball to, and he's really doing a great job of getting the ball to those guys. He's mobile and he can keep plays alive."
Campbell's two top targets are tight end Chris Cooley and receiver Santana Moss. Cooley is second among NFL tight ends with a career-high 77 catches on the season for 792 yards, while Moss leads the team in receiving yardage with 976 yards, good also for 15th best in the league. The pair rank 12th and 17th in the NFL respectively for catches, making the Redskins only one of four teams to have two of the top 17 pass catchers.
"Moss is their down the field vertical threat and we can't let him get past us in the secondary. He's explosive and although he's a smaller guy, he runs good routes and make plays. We have to limit his yards after the catch and get him on the ground.
"As for Cooley, he's obviously a key guy that Campbell looks for and one of the better receiving tight ends in the NFL. He's a tough kid, he finds a way to get open and has excellent hands."
Receiver Antwaan Randle El also plays a factor in the Redskins offensive game plan, working out of the slot where he has 50 receptions for 577 yards and three touchdowns.
"He's a quick cat, more of their possession receiver. He's a former quarterback and anytime he's got the ball in his hand, he's a threat whether it's as a receiver, running a gadget play or even in the return game."
The Washington offensive line has been without their perennial Pro Bowl tackle Chris Samuels and its led to a greater number of sacks as Campbell has been taken down 37 times. The group also has to work the last two weeks without starting right tackle Jon Jansen, whose knee injury looks to be on the mend.
"We don't know if we'll see Jansen or not, but if he can't go, we know the next guy will step in there and answer the bell. That's what this league is about. Injuries happen. But this is a veteran group, a bunch of crusty, experienced guy and we've got to get after them, and get to the quarterback."
While they may surrender sacks on a frequent basis, the Redskins offense seldom turns the ball over, having done so only 17 times on the season, which is tied for third-fewest in the NFL.
Something else the Redskins haven't done much of – scoring. They rank 28th in the NFL in points, averaging only 16.1 points per game.
That should work to the 49ers defensive advantage, as San Francisco has been staunch in the last eight games in preventing teams from scoring. The unit has allowed only 127 points, which ties them for fourth n the NFL for fewest points allowed over the last eight-game stretch.
"Our thing the last several weeks has been not to give up the cheap, easy play. If we can make a team drive on us and get into the red zone, we've been successful. That's something week in and week out we strive for, and in our last game, we want to finish strong."
49ers/Redskins Special Teams, Special Teams Coach Al Everest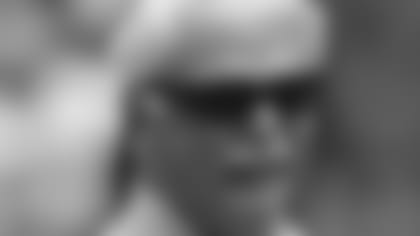 While the 49ers defense has allowed only 127 points in the last eight games, the Redskins as a unit has done slightly better, surrendering only 124 points in the same stretch.
That means the 49ers could expect a low scoring affair, translating to a much needed solid performance by the 49ers special teams.
On paper, there is at least one matchup that appears to be favorable for the 49ers.
49ers kicker Joe Nedney has without question outperformed the Redskins kicker Shaun Suisham, who has missed nine field goal attempts in 2008, and had one blocked. He's missed two in the 30-39 range, four in the 40-49 range, and three out of four of his attempts of 50 yards or more.
"He's struggled a little bit, but he has a good leg. Obviously he's in a rough place to kick in Washington. You get some tough weather to deal with out there, and the same goes for us at Candlestick. He has been pretty consistent though in the last few games."
The 49ers field goal unit has already blocked two field goals this year, and come close on a few others. With a kicker who is struggling, the unit would be well served by trying to put some pressure on their field goal operation.
Having seen former Seattle punter Ryan Plackemeier twice last season, Everest and the 49ers punt return unit expects to catch the ball on the right side of the field.
While Allen Rossum looks to pick up a long return in his second week back from an ankle injury, so do the Redskins, who have a 9th ranked punt return unit in the NFL.
Antwaan Randle El has taken the majority of punt returns for the Redskins, but even Santana Moss has gotten into the action, and actually holds the longest return on the year with an 80-yard take back for a score.
"They use Moss when they need a spark, when they need something to happen. They know he is the best returner, no question. He's had a lot of success as a punt returner, and when they need a play, they're going to put him back there. But Antwaan is outstanding as well, and dangerous anytime he gets the ball too."
Running back Rock Cartwright also looks to supply his team with a spark on kickoff returns. Cartwright has averaged 25.3 yards per return on the year.
"He's good and he plays fast. They do a nice job of blocking for him. He finds the seams. He's a running back, so he can find those openings. They use a big four man wedge and they're trying to find him some place to hit. We have to do a good job of fitting and forcing him flat. That's what we have to do. We can't let him get vertical on us, and go north and south."
In terms of coverage, the Redskins have fared much better on kickoff returns, with a fourth ranked unit in comparison to a 26th ranked punt coverage unit which has been burnt for two touchdowns on the year.
Linebacker Khary Campbell leads the Redskins with 27 stops on special teams, followed by receiver James Thrash who has 21 tackles.
"It's a high energy group. They use a lot of defensive players and they have a good hardcore group that plays tough. We've got to win the field position battle for our offense and defense this week, and finish out the year on a solid note."