With the announcement of free-agent defensive tackle Darnell Dockett agreeing to terms on a two-year contract with the San Francisco 49ers, let's take an in-depth look at the team's newest defender.
Here are five things to know about Dockett.
He created a D-line legacy in the desert.
Dockett comes to the 49ers as one of most respected defensive linemen to ever suit up for the Arizona Cardinals. San Francisco's former NFC West foe, a thorn in the offensive line's side, earned Pro Bowl honors in 2007, 2009 and 2010. Dockett was the first defensive lineman in Cardinals history to earn three Pro Bowl appearances. He was also selected as a Pro Bowl alternate in 2008, 2011 and 2013.
Because of his contributions to the organization, Arizona felt the need to acknowledge his 11 seasons with the club with a Thursday-afternoon tweet.
He knows the NFC West really well.
And they know him quite the same. That's why all four teams in the division reportedly reached out to Dockett about acquiring his services after he was released by the Cardinals on Feb. 27.
Dockett has a decade of NFC West games under his belt. He's well-versed in facing the likes of Russell Wilson and the Seattle Seahawks, Sam Bradford and the St. Louis Rams, plus Colin Kaepernick and the 49ers. Throw in his intimate knowledge of Arizona's Carson Palmer-led offense and San Francisco has found a quality veteran addition to Eric Mangini's defensive unit. Dockett has experience in the 3-4 defensive scheme, which the 49ers will continue to use in 2015.
In 10 seasons on the field with Arizona, Dockett totaled 459 tackles, 40.5 sacks, seven forces fumbles, 12 fumble recoveries and four interceptions in 158 regular season games.
Ex-teammates like Pro Bowl defensive end Calias Campbell voiced their true feelings on seeing Dockett don a red and gold 49ers uniform in 2015.
He likes to have fun on social media.
Dockett has long been known as an outgoing personality on and off the field. When it comes to his Twitter and Instagram posts -- which include some of the most outspoken commentary in today's NFL -- Dockett has become one of the most followed athletes in pro sports. He currently has 217,000 followers on Twitter. Dockett was also listed in Sports Illustrated's annual Top 100 Twitter accounts.
Need more proof of Dockett's unique disposition?
His sneaker collection rivals some of the top play-makers in the NFL. It's not often you see linemen with fancy footwear in the NFL. In Dockett's case, he makes fashion statements with each sneaker selection. Take a look at some of the top custom cleats worn by Dockett.
Nike Air Diamond Turf Max 96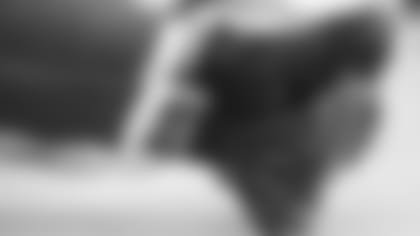 Air Jordan 3s by Mache Customs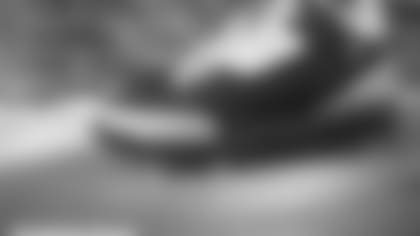 This is easily the most important thing to know about Dockett. And it's why we saved it for last. The 12-year pro wants to win, and he wants to win at the expense of the team that released him.
Dockett went on a local Phoenix radio station on Thursday to share insight as to why he chose the 49ers over returning to the Cardinals. When it came down to making his final decision, Dockett made it sound like he was most wanted by San Francisco. He said several veterans and up-and-coming players on the roster reached out to him when they heard he was visiting the 49ers.
Perhaps this tweet from AZCardinals.com writer Darren Urban summed up Dockett's sentiment best: