It's time for our weekly look at the snap count totals for the San Francisco 49ers. Here are some playing-time observations from the team's Week 13 road loss against the Chicago Bears. Below is a list of reps for each player, broken down by phase of the game.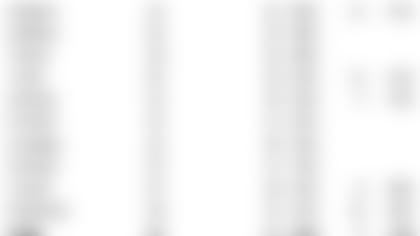 -- The most notable event of Sunday's game was Chip Kelly's fourth-quarter decision to insert Blaine Gabbert into the lineup in place of Colin Kaepernick. Gabbert played the final 13 snaps and completed four passes for 35 yards. Kelly said he made the move in the hopes that it would provide a spark for the offense. The coach did not say who would be the 49ers starter in Week 14 against the New York Jets.
-- Chris Jones received his second straight start on San Francisco's defensive line despite the return of Quinton Dial. Jones played 28 snaps to Dial's 13.
-- DeForest Buckner played all 63 downs. It was the rookie's first game this season where he didn't leave the field. Glenn Dorsey chipped in with 47 reps. The 49ers entire defensive line played pretty by and large, limiting Bears running back Jordan Howard to 3.7 yards per carry.
-- Quinton Patton (concussion) was cleared to play and saw 39 snaps.
-- Gerald Hodges and Michael Wilhoite continue to rotate some, but Hodges held a distinct advantage in playing time. The linebackers played 48 snaps and 14 snaps, respectively.
-- Recently called up safety Marcus Ball was active on Sunday over fellow defensive back Marcus Cromartie. Ball didn't see any time on defense but played 17 snaps on special teams.
-- There was far more of a timeshare at running back than normal with Pierre Garçon on the field for 33 reps and Shaun Draughn getting 25 reps. That said, Hyde dominated in terms of touches with 20 carries to Draughn's five. DuJuan Harris played two snaps and ran the ball on both plays.