*Local residents encouraged to nominate their favorite Community Hero
---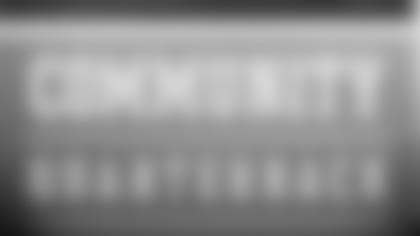 The San Francisco 49ers are looking for dedicated individuals of all ages who are making a difference in their community. The 49ers Community Quarterback Program recognizes community and youth volunteers who demonstrate leadership, dedication and commitment to bettering their San Francisco Bay Area communities.
One award winner will receive $10,000 for his/her charity and five finalists will receive $1,000 grants each for their nominating organizations.
Individuals age 13 and over who provide volunteer services for nonprofit organizations are eligible for participation. Participants must serve in a volunteer capacity at an official 501(c)3 organizations and should not receive compensation for their services.
The program, now in its eighth year, calls for Bay Area residents to nominate themselves, or other community volunteers who demonstrate leadership, dedication and a commitment to bettering their communities.