---
---
About 49ers PREP
As a direct program of the 49ers Foundation, 49ers PREP presented by U.S. Bank provides youth from ages 7-18 with the opportunity to experience football through a multitude of diverse programs aimed at creating young, healthy leaders on and off the field. With grassroots efforts that include hosting the annual Levi's® Stadium High School Football Series, free youth flag football programs, and free youth football camps, 49ers PREP has increased participation steadily year over year across all programs in all nine Bay Area counties and beyond. While promoting a more enjoyable, safer game for boys and girls, 49ers PREP directly impacted more than 130,000 participants since 2014 and hosted 147 events in partnership with the NFL's "Play 60" initiative in 2019, which encourages children to get outside and play for 60 minutes each day.
---
---
Coach's Corner: Robert Saleh
What is one defensive philosophy you would emphasize at the high school level to get the most out of your team?
"My one piece of advice for high school coaches is technique and fundamentals over scheme. This will help them be able to learn and play the game at a much faster speed than most of their peers. For high school coaches and people at the front of coaching football in terms of developing our future NFL players, I would tell them to keep their thumb down on technique, on fundamentals and understand that scheme is cool and it's good to have scheme, but nothing replaces technique and fundamentals."
What are your thoughts on multi-sport athletes?
"As you're growing up, I think exposing yourself to as many sports and as many things as possible is so good for the overall development of what you're trying to achieve. Growing up, I played a sport during every season so I think it's really good, it just adds to the overall growth and development of a human being in general. It helps them understand their body a little more and how to do different things and the more you can expose yourself to different things the better. I'm a big fan, especially at the high school level, of multi-sport athletes because you never know what you might be good at or what skill you might learn in one sport that you can carry over to another."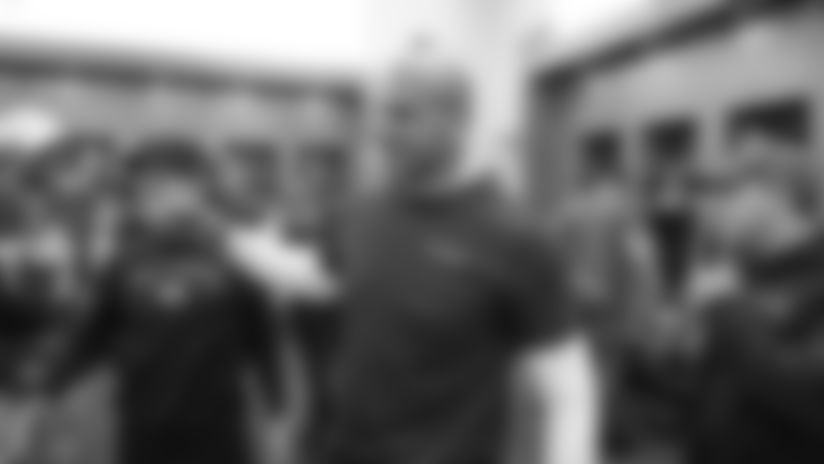 ---
---
Mentorship Academy
Join us on Tuesday, October 6th for our Virtual Mentorship Academy led by Dr. Herb Martin. Dr. Martin will be presenting on stress management and leadership development. Key takeaways from this event will include:
Identifying  sources of stress 
Developing strategies of resilience
Exploring methods for leading a less stressful life 
Listening to others with empathy
The ability to handle emotions in a way that improves personal power and quality of life
---
---
About Dr. Herb Martin:
Herb Martin, Ph.D. is the President of the Peak Performance Consulting Group. Dr. Martin has practiced as staff psychologist, executive coach, and organizational and sport psychology consultant over the last two decades.  He has also been responsible for the design, development, and implementation of several successful programs for athletes, executives, and pro teams. Dr. Martin has consulted for Fortune 100 and 500 companies throughout the United States and has held management positions as an EAP director for a large metropolitan city and a managed care company.  
 Dr. Martin has served as a consultant to the National Football League as Western Regional Evaluating Clinician for the NFL's Program for Substances of Abuse since its inception in 1993. s part of the NFL's league wide efforts to ameliorate conduct related incidents among players, Dr. Martin develops and conducts Life Skills programs and trainings on a team basis. Dr. Martin also serves on the Committee for Mental Health for the NFL and is the team clinician and Sport Psychology Consultant for the Chargers for the past 14 years. 
In addition to his work with the NFL, Dr. Martin is a consultant to the National Basketball Association where he is network provider to players who suffer from substance abuse disorders. He also conducts training for the National Basketball Developmental League and NBA's Rookie Transition Program. Dr. Martin and the Peak Performance Consulting Group have worked with the NCAA and colleges throughout the U.S. providing Life Skills, Leadership and Accountability programs, and consultation to players, coaches, and administrators. 
Dr. Martin received his B.A. in Psychology from the University of Michigan and his Ph.D in Clinical Psychology from the United States International University.
---
---
Monthly Workout Tip
A-Skips
B-Skips
Straight Leg Run
---
---
Player and Coach of the Week Nominations
Do you have a player or coach that has made a positive impact on their team, school or community? Nominate them using the below link for a chance to  be recognized by the San Francisco 49ers for their outstanding work in the community.
---
---
NIKE 11 Online
As High School athletes remain focused on their fitness goals amidst the uncertainty of upcoming sports seasons, Nike and the NFL continue to provide  digital tools that allow them to move and train, wherever they are, with a new virtual experience led by top athletes, including 49ers TE George Kittle.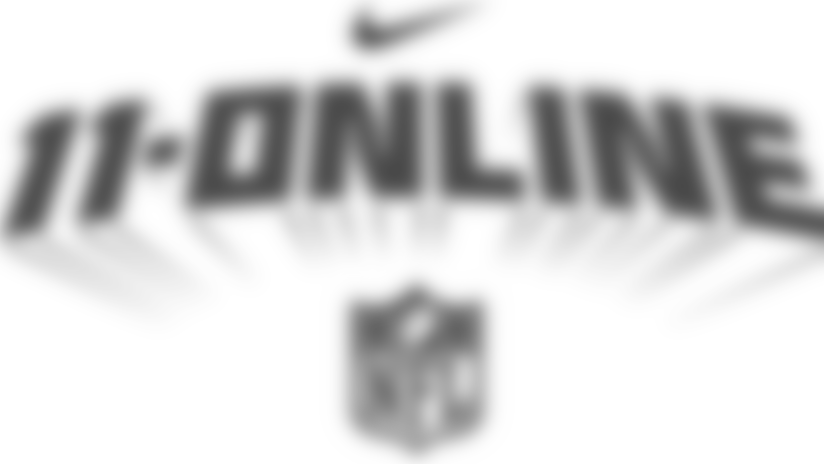 ---
---
49ers Sports Career Day
Join us for our first ever 49ers Sports Career Day! Hear career advice from a panel of 49ers executives representing Marketing, Sales, Business Strategy & Analytics and Education. 
Event includes access to the private virtual panel session and a ticket to a 2021 49ers home game with your classmatesDate: Tuesday, October 27th, 4-5PM 
Meghan Ryan, Vice President, Digital and Social
Nana Yaw, Director, Premium, Suite & SBL Sales 
Jesse Lovejoy, Director, 49ers EDU & 49ers Museum, Managing Partner, EDU Academy 
Noele Crooks, Senior Manager, CRM, Business, Strategy & Analytics 
Keiana Martin, Senior Team Reporter