---
---
About 49ers PREP
As a direct program of the 49ers Foundation, 49ers PREP presented by U.S. Bank provides youth from ages 7-18 with the opportunity to experience football through a multitude of diverse programs aimed at creating young, healthy leaders on and off the field. With grassroots efforts that include hosting the annual Levi's® Stadium High School Football Series, free youth flag football programs, and free youth football camps, 49ers PREP has increased participation steadily year over year across all programs in all nine Bay Area counties and beyond. While promoting a more enjoyable, safer game for boys and girls, 49ers PREP directly impacted more than 130,000 participants since 2014 and hosted 147 events in partnership with the NFL's "Play 60" initiative in 2019, which encourages children to get outside and play for 60 minutes each day.
---
---
Coach's Corner: Wes Welker
What is one skill set that a high school wide receiver should focus on and do you have specific drills that would help that skill set?
"I think one thing I always look for is quickness off the line of scrimmage and the urgency in which you play with. Obviously, talent plays a huge part in that, but working on your first step, being able to come off the ball and then the urgency and the quickness by which you do that, is always just a huge thing. You watch a lot of young guys and they tend to be hesitant off the line of scrimmage or they skip and it drives me crazy. It's a violent game and even coming off the ball needs to be violent. You need to be urgent, need to be moving forward and putting that DB on his heels and putting him in a bind."
What are your thoughts on multi-sport athletes?
"I'm all for it. I played soccer growing up and when football came around I was so excited. I started playing in the sixth grade and I've loved it ever since, but it was great for me to do football and soccer. It was hard to just stick to one sport year round. You're using different muscles, doing different things when you're playing multiple sports. I think soccer was a huge one for me in terms of my feet, quickness and coordination. I think all these different sports help each other out. Baseball is a huge one with hand-eye coordination, catching and being able to see the ball in slow motion. That translates into so many other sports."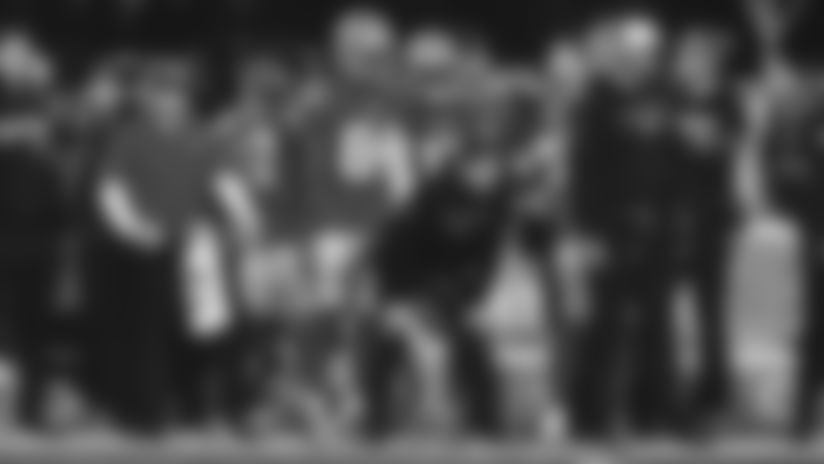 ---
---
In the Community
Partnership with Santa Clara Unified School District
On Thursday, October 8th, the 49ers announced a partnership with Santa Clara Unified School District to address the digital divide by ensuring that the 281 students in 170 Santa Clara households who are utilizing the district-issued mobile hotspots have unlimited data for the next six months as they continue with distance learning at least through the end of 2020.
Jalen Rios (Live Oak High School) receives a special message from George Kittle
---
---
Future Virtual Programs
The 49ers are teaming up with the Bay Area Women's Sports Initiative (BAWSI) to virtually host the Annual T.H.I.N.K. Gold! Conference presented by Fuel Up to Play 60. Together the organizations will give female high school athletes the opportunity to meet and learn from the women of the 49ers front office through a variety of virtual segments. The day will revolve around the 49ers and BAWSI's collaborative mission of encouraging young women to maximize their full potential in athletics, academics and in the community while teaching them to live a healthy, well-rounded lifestyle. For more information about T.H.I.N.K. Gold, please fill out the below form.
---
---
Monthly Workout Tip
PREPSTARTSNOW: 5 Exercises to Strengthen Your Upper Body
The 49ers PREP team presented by U.S. Bank is dedicated to providing drills and activities for youth to stay active at home. 49ers PREP Coordinator, Ryan Dillard shows us how to strengthen our upper body by focusing on areas such as your shoulders, triceps, core, and chest muscles. Get Started >>>
---
---
Player and Coach of the Week Nominations
Do you have a player or coach that has made a positive impact on their team, school or community? Nominate them using the below link for a chance to be recognized by the San Francisco 49ers for their outstanding work in the community.
---
---
NIKE 11 Online
As High School athletes remain focused on their fitness goals amidst the uncertainty of upcoming sports seasons, Nike and the NFL continue to provide digital tools that allow them to move and train, wherever they are, with a new virtual experience led by top athletes, including 49ers TE George Kittle.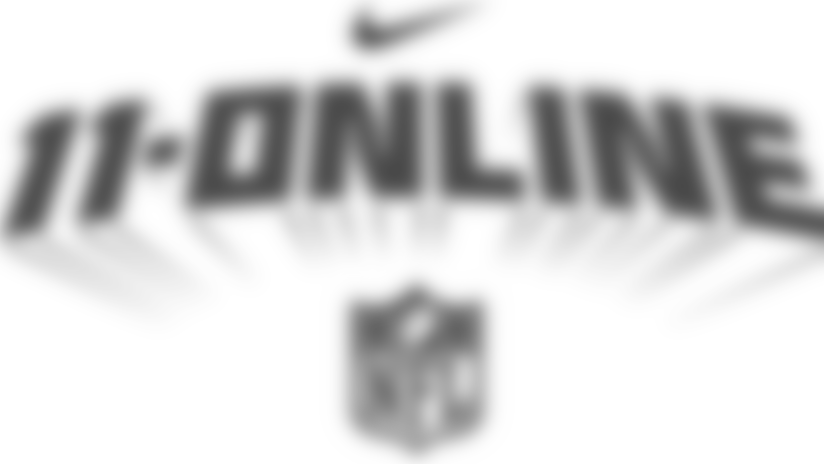 ---
---
Virtual Fitness Program
As a way to keep kids active and engaged while learning remotely, 49ers PREP presented by U.S. Bank created a Virtual Fitness program  which is structured to align with the California Fitness Standards, enhancing participants in the areas of (1) Abdominal Strength & Endurance, (2) Aerobic Capacity, (3) Body Composition, (4) Flexibility, (5) Upper Body Strength & Endurance, and (6) Trunk Extensor Strength & Flexibility. Programs include:
General Health and Wellness exercises separated by Grade
P.E Flag Football Unit
49ers FUEL nutrition worksheets
Virtual Fitness Program Log 
"This or That" Brain Breaks
---
---
Introducing the Fuel Up to Play 60 Homeroom!
Fuel Up to Play 60 is excited to share a new digital resource that supports engagement with the Fuel Up to Play 60 program – from anywhere!
New content will be released every Thursday!