For those looking for added storylines in any particular NFL matchup, this Sunday's 49ers-Vikings tilt offers the perfect amount of subplots within a big game itself.
But the players on the other hand aren't too preoccupied with those matters.
Take Shaun Hill for example.
The 49ers starting quarterback will be facing the team where he played the first four seasons of his NFL career. With that said, Hill is not overwhelmed with playing in his old stomping grounds.
"[It's] Nothing more special than any other week," he said of playing in Minnesota. "Any time that you have a chance to play, I think it's special."
Hill also remains unaffected by Sunday's matchup between he and future Hall of Fame Vikings quarterback Brett Favre. Although the two met last season, Hill takes no stock in the success he had in that particular meeting where he led the 49ers to a 24-14 victory over the New York Jets.
"To be honest with you, I wasn't sitting there watching him, we had enough to concentrate on the offensive side of the ball," Hill said of the game.
And while he has total respect for Favre's accomplishments, Hill is focused on improving his record to 11-3 as a starter rather than making it 2-0 versus Favre.
"It's a total team sport," Hill explained. "It's never me against Brett Favre, that's for sure. Our team outperformed their team [last year] and that was it. I never took it to a personal level, that's for sure."
Hill isn't the only player who has grabbed the headlines leading into this week's game. Frank Gore, the NFC's Offensive Player of the Week is also a major topic of discussion. Whether it's the status of his banged up ankle or the matchup of the NFL's top-two rushers facing off, Gore's name remains in heavy rotation in the days leading up to Sunday.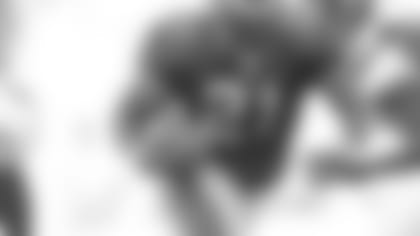 In particular, Gore's production this week compared to the total output of Minnesota's Pro Bowl running back Adrian Peterson seems to be the under the microscope.
"I'm going out there to be the best player to help my team win," Gore said. "I'm not worried about Adrian Peterson. I'm going to do what I do best and run the ball, block, and catch the ball. I'm trying to get our team a 'W.'"
The 49ers offense will be too busy worrying about the Vikings defense to get overwhelmed about whether or not their running back is out-producing their opponent's back.
Minnesota will line up the NFC's top-ranked defense, with talented players at all three levels of the defense.
"I think the Vikings have a pretty good defense up front with their linemen," tight end Vernon Davis said. "They've got a pretty good linebacker in E.J. Henderson too. We're really going to have to take advantage of their secondary as well as run on them. I think we can do that."
Davis knows that Minnesota will be ready to stop Gore after seeing the 49ers star rusher put up 207 yards on just 16 carries against the Seattle Seahawks last week.
"I know they are going to prepare for that as much as they can after seeing Frank rush last week. But I think we definitely have a chance to come out and do some great things," Davis added.
For Gore and the 49ers to move the ball against the Vikings, controlling the duo of Pat and Kevin Williams is the top priority entering the game.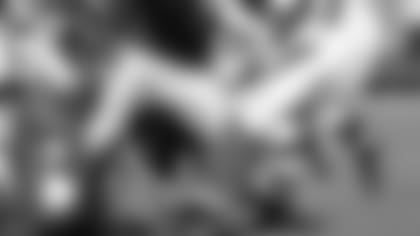 "They're both very good players," starting left guard David Baas said. "It's something we're just preparing for and we've got to come out and have a good week of practice to get ourselves ready for them."
Head coach Mike Singletary doesn't view blocking the Williams duo as a burden, but rather as a tremendous opportunity to face the best run-stopping linemen in the NFL. The Hall of Fame linebacker should know a thing or two about what a talented defense should look like, so his praise of Minnesota's defensive front is quite the compliment.
"Those guys – wow. They're huge, and they're athletes," Singletary said of the Vikings interior line duo. "I think we have wonderful opportunity for our offensive line. If we want to be a great offensive line, we've got to find a way to block them."
But Sunday doesn't represent a test for just the 49ers offensive line, it will be an examination of where the entire offense is at this stage of the season.
"I think each game gives us an opportunity to understand where we are," Singletary said. "The biggest thing for us to remember going forward is that it has to become less about the team that we're playing and more about the team we're becoming.
"We have to make sure that we focus and do our homework, we're prepared and that everybody knows exactly what they're doing. And, as we understand what we're doing, then it gives us more confidence going forward – I don't care who we're playing. That's the most important thing for us to do."