WHAT IS 49ERS VARSITY FLAG FOOTBALL?
49ers Varsity Flag Football is a collaboration between National Flag Football and the San Francisco 49ers. 49ers Varsity is for coed youth grades pre-K – 8th grade. Leagues are currently located in the Bay Area with plans to go throughout central and northern California.
WHAT'S INCLUDED IN THIS OFFERING?
Players will participate in seven practice/six game season with a 5 vs. 5, non-contact, recreational co-ed format. Teams meet and practice before their scheduled game times. Games will be scheduled on the hour and will consist of two (24 minute) halves with a two-minute halftime. The typical team size is 8 to 10 children. Our teams are led by up to three volunteers (head coach, assistant coaches and team managers).
The league provides most of the required equipment. The Division price includes a 49ers reversible flag football jersey, jersey customization (name on the back), pocket-less shorts, mouthguard and flag-belt. Most locations are played on high school turf fields. While cleats are not mandatory, they are recommended. If you have soccer or baseball cleats, those will typically work for flag football as well. Cleats must be molded and not be metal.
Exclusive Benefits and Offerings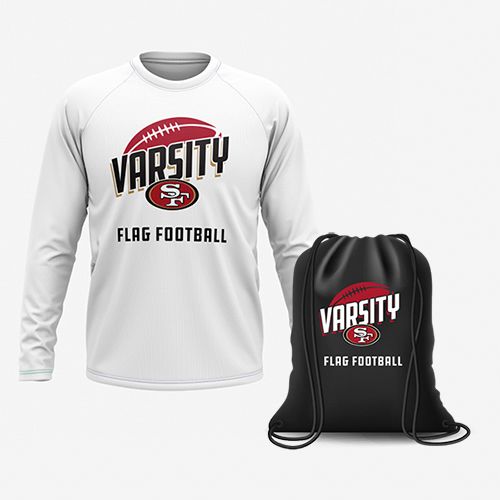 49ers Varsity Gear
All 49ers Varsity Flag Football players will receive a premium league shirt and a draw string.
49ers Alumni Visits
All 49ers history is rich in tradition. You can expect a visit from 49ers alumni.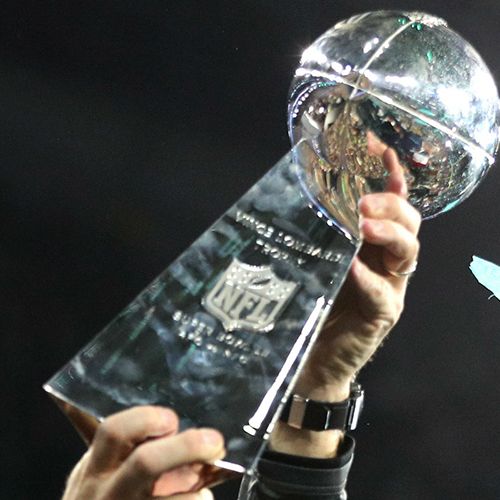 Museum Visits
All varsity flag football players will receive passes into the 49ers museum.
Featuring 11 unique gallery and exhibit spaces, the 49ers Museum presented by Foxconn Industrial Internet is a 20,000 square foot facility dedicated to the 49ers past, present and future.
The museum is dedicated to its values of education, innovation and heritage and is committed to serving as an exciting, engaging home for fans of all ages.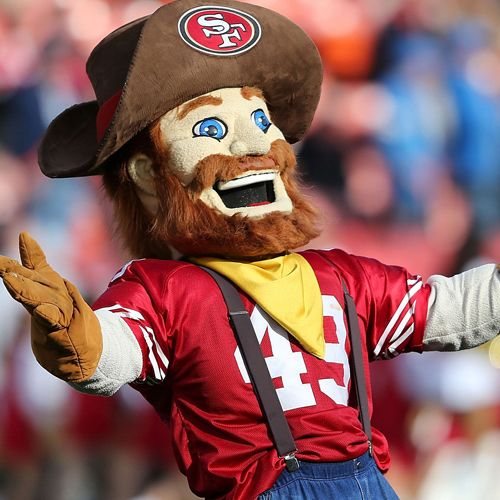 Sourdough Sam Photo Opportunities and Visits
Sourdough Sam is the hardest working mascot in the NFL. Expect visits throughout the season.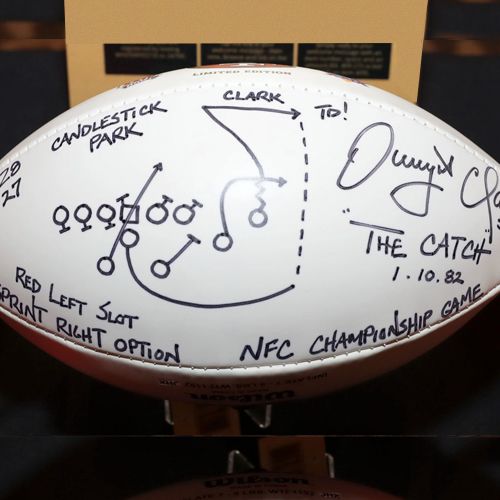 Coaches Chalk Talk from 49ers Football Operations Staff
Learn from the best in the business when the 49ers operations staff gives advice and best practices on coaching youth football.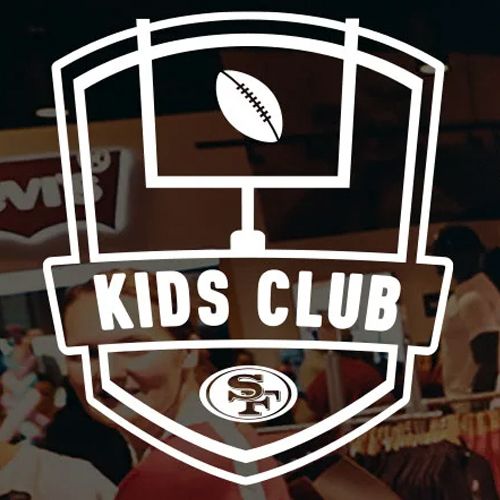 49ers Kids Club Membership
The 49ers kids club membership is included with your registration into Varsity Flag Football.