The San Francisco 49ers announced on Tuesday they have signed LB Joe Staley to a five-year contract extension through the 2016 season. The 49ers originally selected Willis with the 11th overall pick of the 2007 NFL Draft.
"I am very proud of what Pat has been able to accomplish," said head coach Mike Singletary. "He is the epitome of what a 49er is all about. Pat has had to overcome a lot in his life and has maintained the ability to stay focused on his goals. Before it is all said and done, he may go down as one of the best to play the position. I am thankful that our organization has realized Pat is one of the core pieces to this puzzle, and I am excited for our community, fans, coaches and players, that we will have Pat here for a very long time."
The heart and soul of the 49ers defense, Willis (6-1, 240) is a two-time first-team All-Pro and has been one of the league's most dominant defensive players since he was named NFL Defensive Rookie of the Year, in 2007. Since that time, he has become one of the surest tacklers in the NFL, leading all players with 467 tackles (9.7 per game), according to league rankings.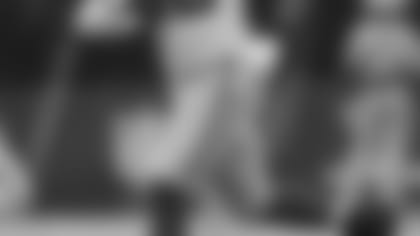 Willis has not missed a game during his professional career, starting 48 consecutive contests and leading the 49ers in tackles in each of his three NFL seasons. He has registered nine sacks, four interceptions, six forced fumbles, two fumble recoveries, 29 passes defensed and 584 tackles, according to 49ers coaching records. A demon in pass coverage, Willis leads all NFL linebackers with 18 passes defensed, since 2008.
By earning the starting nod on the 2010 NFC Pro Bowl squad, Willis became the first 49er since safety Ronnie Lott to be named to the Pro Bowl in each of the first three years of his career. After setting career marks with three interceptions, three forced fumbles and four sacks, last season, Willis was named the 2009 Butkus Award recipient, as professional football's top linebacker. He was also selected the NFL Alumni Linebacker of the Year for the second time in his career.
The 25-year-old native of Bruceton, TN, starred collegiately at Mississippi where he won the 2006 Butkus and Jack Lambert Awards as the nation's top linebacker. A two-time All-America selection (2005-2006), Willis was also named the 2006 SEC Defensive Player of the Year.