Throughout the season, 49ers Pro Personnel Scout Ryan Myers helps withadvance scouting which entails traveling each weekend to watch the 49ers next opponent. Myers provides evaluations and tips for the 49ers coaching staff. The pro department is also responsible for evaluating tape of potential free agents. Since he's watched a majority of the NFL teams, 49ers.com invited Myers to take part in year three of "What to Watch For" in the playoffs. Here's his take on Super Bowl 44.**
**Drew Brees is an elite quarterback too. Peyton Manning isn't the only one playing this Sunday.
Brees can make impeccable reads. He's able to do that because he has great eye discipline and it's the ultimate deception for opposing defenders. What I mean by eye discipline is he won't stare down the intended receiver – he's able to see the entire field on any given play. A lot of the time, defenses will read the quarterbacks eyes to get a tip on where the play is headed. Brees is able to throw the other team off with good eye discipline.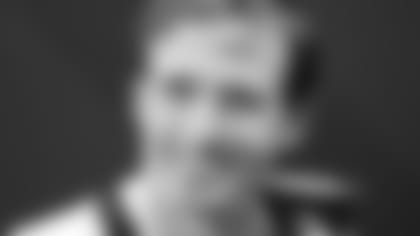 He's able to analyze the entire field in a matter of seconds and fire the ball to his intended receiver. In this game I anticipate his favorite target will be wide receiver Marques Colston. He's big and physical.
Look for Saints head coach Sean Payton to create mismatches with Colston. For example, putting the 6-4 receiver against a linebacker like Clint Session. If Payton can get Colston in the slot matched up on a linebacker that could be an advantage. Payton does a great job of seeking those mismatches out and Brees does a wonderful job of executing them.
I also expect to see Jeremy Shockey have a fair share of balls thrown his way as he's a big, athletic tight end who is unafraid to go across the middle of the field.
I imagine the Saints are going to come out throwing and take their shots early in the end zone. They'll get back to their run game and try to control the clock if they have a lead. They want to keep the ball away from Manning and the Colts high-powered offense.
The Saints have a big offensive line that can create running lanes for guys like Reggie Bush, Pierre Thomas and Mike Bell. New Orleans likes to run behind the right guard, Jahri Evans. The Pro Bowl guard can sustain blocks very well. At times, they'll even bring in Zach Strief and line him up at the tight end position and really pound the rock.
Going over the Colts defense, they run a 4-3 scheme, with four defensive linemen and three linebackers.. As a unit, they're very aggressive and they swarm the football. Up to this point, the defense has been led by two Pro Bowl defensive ends (which we've talked about in past What to Watch For's) Dwight Freeney and Robert Mathis. However, in the conference championships, Freeney suffered a severe ankle sprain. It's a possibility that he won't play as he's listed as questionable on Indianapolis' injury report. But I expect him to play. He'll play through the pain, but in a limited fashion. Look for him in passing downs, because rushing the quarterback is his specialty. His style is ferocious and very tough to block. He's truly a player who creates problems for offenses.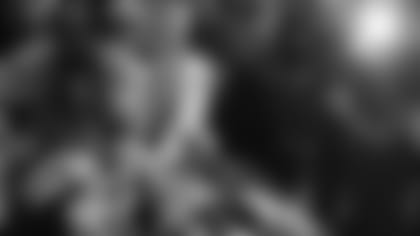 What Freeney does very well is dip and rip and he can flip the hips. That's just athleticism as a whole and he has good bend. He's a great athlete who plays with great leverage and forward lean. If he's not up to par, this is a huge advantage for New Orleans. We can expect to see plenty of his backup Raheem Brock, who'll most likely be used against the run.
At the middle linebacker position, Gary Brackett has a nose for the football. He has very good instincts. I'd also keep an eye on Indianapolis' free safety Antione Bethea. He's an exciting player to watch, has great coverage skills and the ability to deliver a thump at the point of attack. It will be absolutely crucial for him to make correct reads and keep himself in the position to make plays. That's going to be a tough task against Brees and the Saints talented weapons on offense.
I think the Colts are very fundamentally-sound as a defense and they swarm. At times, when you have an aggressive defense, you're going to have guys who over pursue at times. But that's when the backside guys are there to clean up. That's what a swarming defense is all about. If one guy isn't there or over pursues when he gets there, another guy is coming right behind him to deliver the pop.
Switching gears, let's talk about the Colts offense matching up against the Saints defense.
Manning will be looking for his second Super Bowl ring. In 2007, he led Indianapolis to a 29-17 victory over the Chicago Bears in Super Bowl 41.
I expect Manning to be pressured this week, as I expect the Saints to send a lot of heat. But if there's anyone who knows how to handle it – it's Peyton Manning. He'll recognize most, if not all of the blitzes and he'll find the soft spots in the defense. Helping that is his savvy in the pocket. He has a quick release and he knows how to avoid big hits in the pocket, which is absolutely key from the quarterback position.
He'll also utilize all of his weapons this week. I expect him to get the ball to his two favorites the majority of the time, tight end Dallas Clark and wide receiver Reggie Wayne.
Wayne should have a more productive day then he did in his last go around against the Jets. He was on "Revis Island" then, but he'll no longer be there this time around. Whether it's Tracy Porter of Jabari Greer matched up on Wayne, they'll definitely have their hands full.
I expect Clark to be an even bigger option if the Saints bring heavy pressure. Look for Clark to find holes in the defense. The matchup between him and New Orleans free safety Darren Sharper should be excellent to watch. With Clark's athleticism and Sharper's pension for creating turnovers, that game within the game should be excellent entertainment. Pay attention to that matchup.
For New Orleans' defense, their coordinator Gregg Williams wants to deliver some "Remember me hits" as he calls them on Manning. He'll be sending pressure both up the middle and off the edges. I anticipate that he'll take an extremely aggressive approach from a scheme standpoint. Look for linebacker Jonathan Vilma to blitz the middle often. But Vilma will need help from his defensive linemen to get that accomplished by opening lanes for him to get to Manning.
I would anticipate that Saints will line up in the gaps and not in shade technique. To be specific, you could line up head-to-head with an opposing offensive lineman or you can use a shade technique, where you line up over half of his body. They'll need to refrain from getting tied up with the Colts offensive linemen because each second counts when you're trying to disrupt a high-powered offense.
Another matchup I think will factor in the outcome is New Orleans defensive end Will Smith going up against Charlie Johnson, left tackle of Indianapolis. It should be interesting to see how Johnson handles the task of blocking a talented pass rusher like Smith.
With everything being said, in front of 70,000 plus fans at Sun Life Stadium in Miami, I'm taking the Colts to win this one. I want to thank the 49ers Faithful who have tuned in and read this year's "What to Watch For" column on 49ers.com. I also want you to get fired up for the 2010 49ers football season.